Planets and Moons
ID: 13731
OSIRIS-REx Live Shots: NASA Will Make U.S. History Next Week Snagging Samples From An Asteroid For Return To Earth

NASA's First Asteroid Sample Return Mission Is Ready For Touchdown
Next Week NASA Will Snag A Sample From An Ancient Relic Of Our Solar System
NASA's OSIRIS-REx Will Help Unlock The Secrets Of Our Solar System


NASA's first-ever sample return mission to an asteroid is about to make history. Next week, NASA's OSIRIS-REx spacecraft will attempt to retrieve a sample from an asteroid named Bennu. Asteroids are remnants of the building blocks that formed the planets in our solar system, and perhaps enabled life on Earth. They contain natural resources such as water, organics and metals. Could carbon-rich asteroids have seeded our early Earth with the organic chemistry needed for life to develop? And they can be dangerous. Bennu has a 1:2700 chance of impacting Earth in the late 2100s, but this mission will also help us learn more about protecting ourselves if necessary.

NASA experts are available virtually for live or taped interviews on October 20th from 6:00 a.m. to 1:00 p.m. EDT - the morning of this historic maneuver - to tell your viewers how they can watch the event unfold, and what scientists hope to learn from this out-of-this-world sample from a nearby asteroid.

** NASA TV will begin live coverage beginning at 5:00 p.m. EDT on October 20th. The "Touch-And-Go," or TAG, maneuver is scheduled for around 6:12 p.m. EDT. **

In 2016, NASA launched OSIRIS-REx on an epic mission to capture a sample of an asteroid and bring it back to Earth. On the evening of October 20th, the spacecraft will descend to the boulder-strewn surface of Bennu to a site called Nightingale, where the spacecraft's robotic sampling arm will attempt to snag a sample.

There are more than a million known asteroids in our solar system, but Bennu is an ideal candidate for closer study because of its size, composition and proximity to Earth. Bennu is an artifact of the ancient solar system, a silent witness to the titanic events in our solar system's 4.6 billion-year history.

The spacecraft is scheduled to depart Bennu in 2021 and it will deliver the collected sample to Earth on Sep. 24, 2023.

To Schedule an interview: Please fill out this form: https://forms.gle/uTgSr3r8LQr3nPt2A
*Spanish Interviews are available*
Interviews will be conducted using video chat programs including Skype in 15-minute slots. For example 600-615 ET, 615-630 EDT, etc. Satellite interviews are not available.

Participating Scientists/Engineers:
Jim Garvin / NASA Goddard Chief Scientist
Danny Glavin / NASA Scientist
Jason Dworkin / NASA Scientist
Lucy Lim / NASA Scientist
Nayi Castro / NASA Engineer*
Jose Aponte / NASA Scientist *
Geronimo Villanueva / NASA Scientist *

Location: Denver, CO
Thomas Zurbuchen / Associate Administrator for the Science Mission Directorate, NASA Headquarters
Lori Glaze / Director, Planetary Science Mission Directorate, NASA Headquarters
Mark Clampin / Director of Sciences and Exploration Directorate, NASA Goddard
Dante Lauretta / OSIRIS-REx Principal Investigator, University of Arizona
Michelle Thaller / NASA Scientist


Suggested Questions:

Later today, NASA's first asteroid sample return mission, OSIRIS-REx, will attempt to collect a sample from an asteroid named Bennu, to bring back to Earth. Tell us what is going to happen today.


How tricky is today's maneuver to collect the sample?


What happens if you're not able to collect a sample today?


There are a lot of asteroids in our solar system. Why was Bennu chosen?


What can asteroids teach us about the origins of our solar system, and whether life might exist elsewhere?


What are you most excited about learning from this mission?


How can our viewers watch today's event unfold, and stay up to date on the mission?
Longer interview questions:

OSIRIS-REx first launched in 2016 and arrived at Bennu in 2018. Why have scientists waited so long to actually obtain a sample?


How is the spacecraft able to keep up with the asteroid?


The spot on Bennu where the spacecraft will touch is named Nightingale. What is the reason behind choosing this location?
Scientists originally thought Bennu would have a smooth surface, but it's proven to be a very rocky and treacherous surface. Can you talk about some of the other surprising things you've learned about this asteroid?


What can asteroids teach us about our place in the universe and whether life might exist in other solar systems?


The Apollo astronauts brought back samples of the Moon that we're still studying today. Can you talk about why sample return missions are so important to scientists and what future missions might explore?


What will scientists do once the sample returns to Earth?


Suggested Anchor Intro:

IT'S GAME DAY FOR NASA.... LATER TODAY, NASA WILL MAKE HISTORY WHEN ITS OSIRIS-REX SPACECRAFT ATTEMPTS TOUCHDOWN FOR THE FIRST TIME TO COLLECT A SAMPLE FROM AN ASTEROID THAT WILL LATER RETURN TO EARTH. TODAY WE HAVE XXXX JOINING US FROM XX, XXX TO TALK ABOUT THIS EXCITING MISSION, HOW WE CAN WATCH THE EVENTS UNFOLD AND WHAT SCIENTISTS ARE HOPING TO LEARN.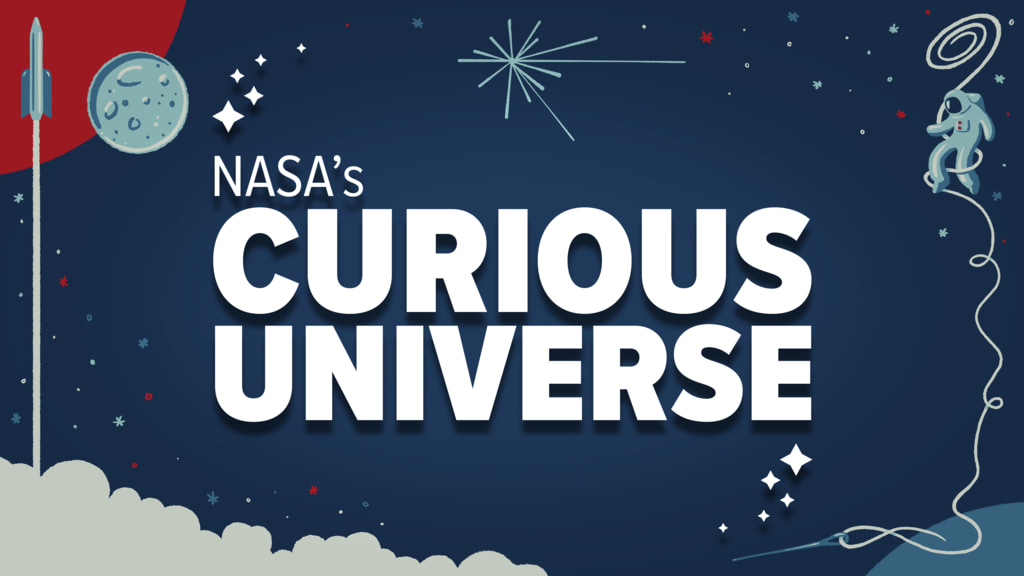 ---
Related
---
Credits
Please give credit for this item to:
NASA's Goddard Space Flight Center