Sun
ID: 3969
The 2012 Earth-Orbiting Heliophysics Fleet
Since Sentinels of the Heliosphere in 2008, there have been a few new missions, and a few missions have been shut down. As of Fall of 2012, here's a tour of the NASA Near-Earth Heliophysics fleet, covering the space from near-Earth orbit out to the orbit of the Moon.
Revision (November 9, 2012): The RBSP mission has been renamed the Van Allen Probes. NASA Press Release.

The satellite orbits are color coded for their observing program:

Near-Earth Fleet:
Geosynchronous Fleet:
Geospace Fleet:
Lunar Orbiting Fleet

Note: A number of near-Earth missions had their orbits generated from Two-Line orbital elements valid in July 2012. Orbit perturbations since then may result in significant deviation from the actual satellite position for the time frame of this visualization.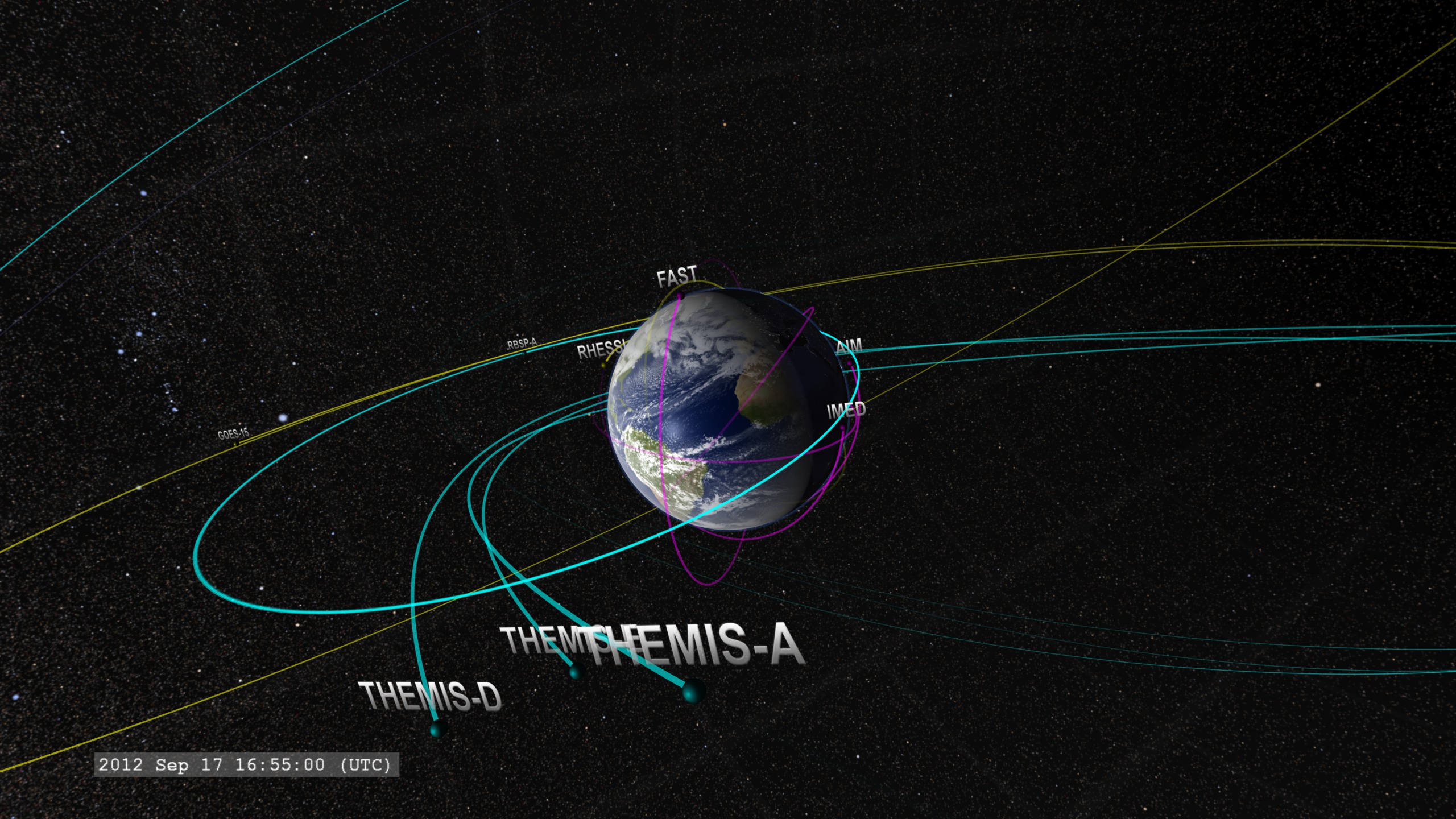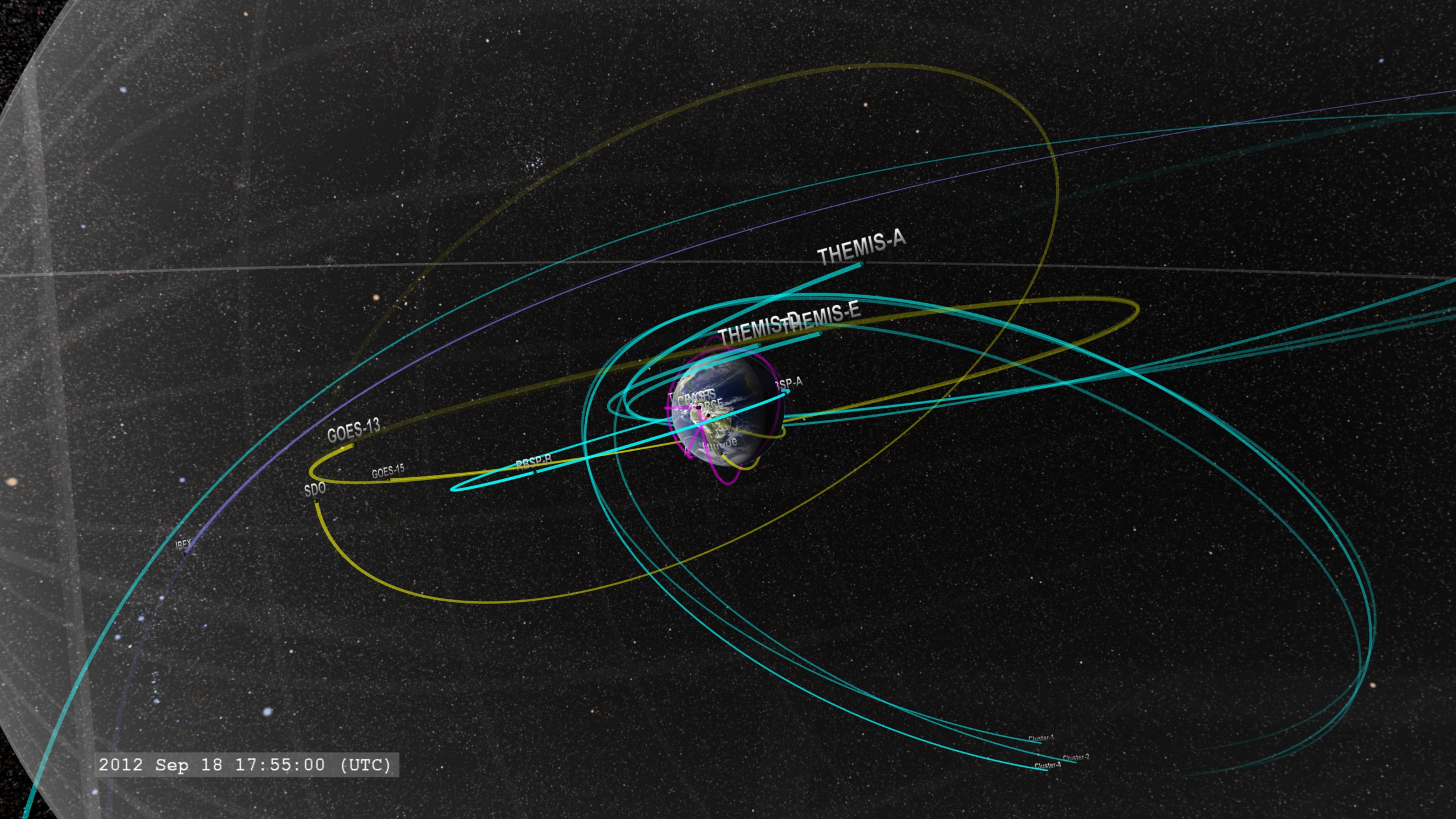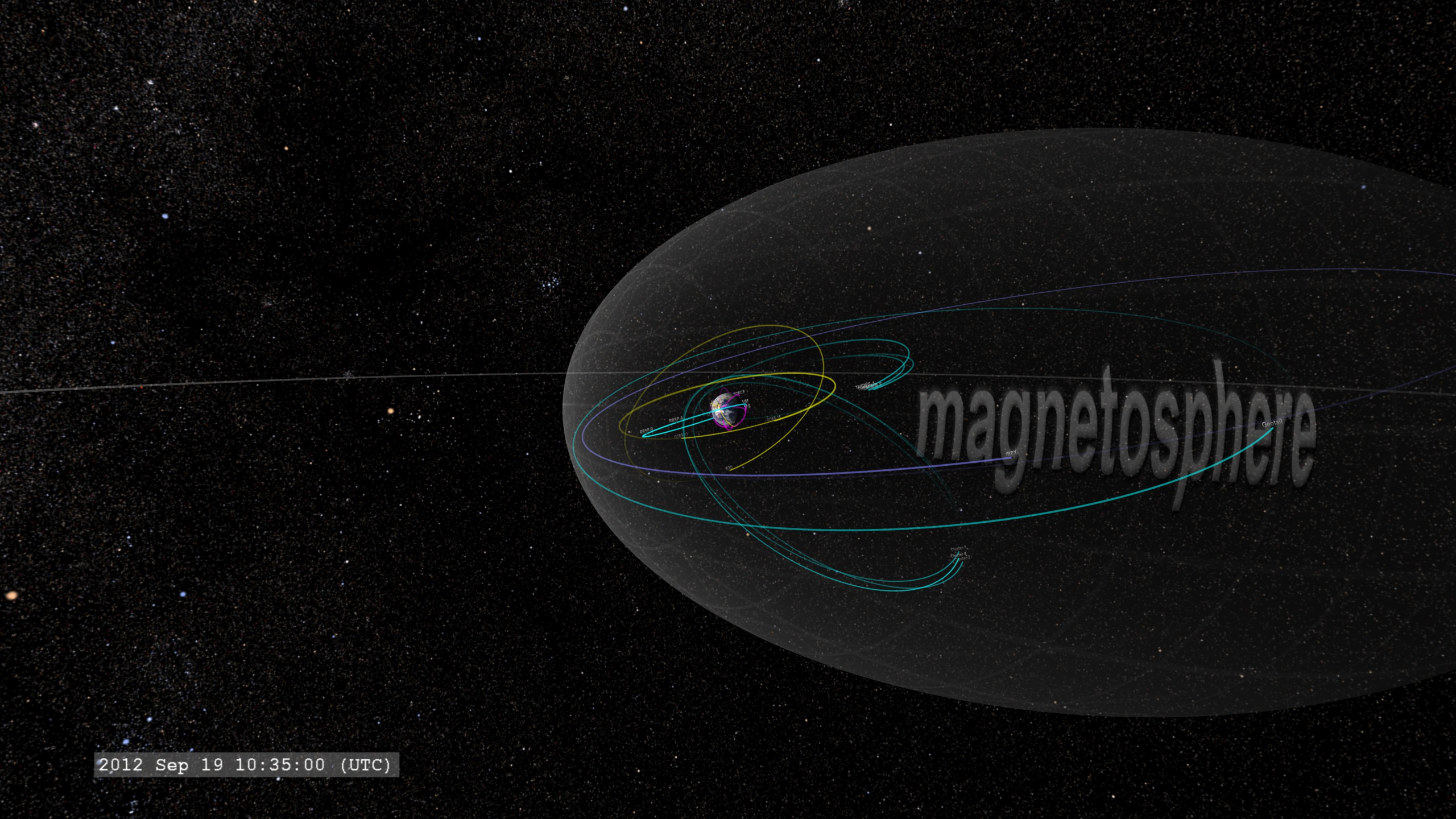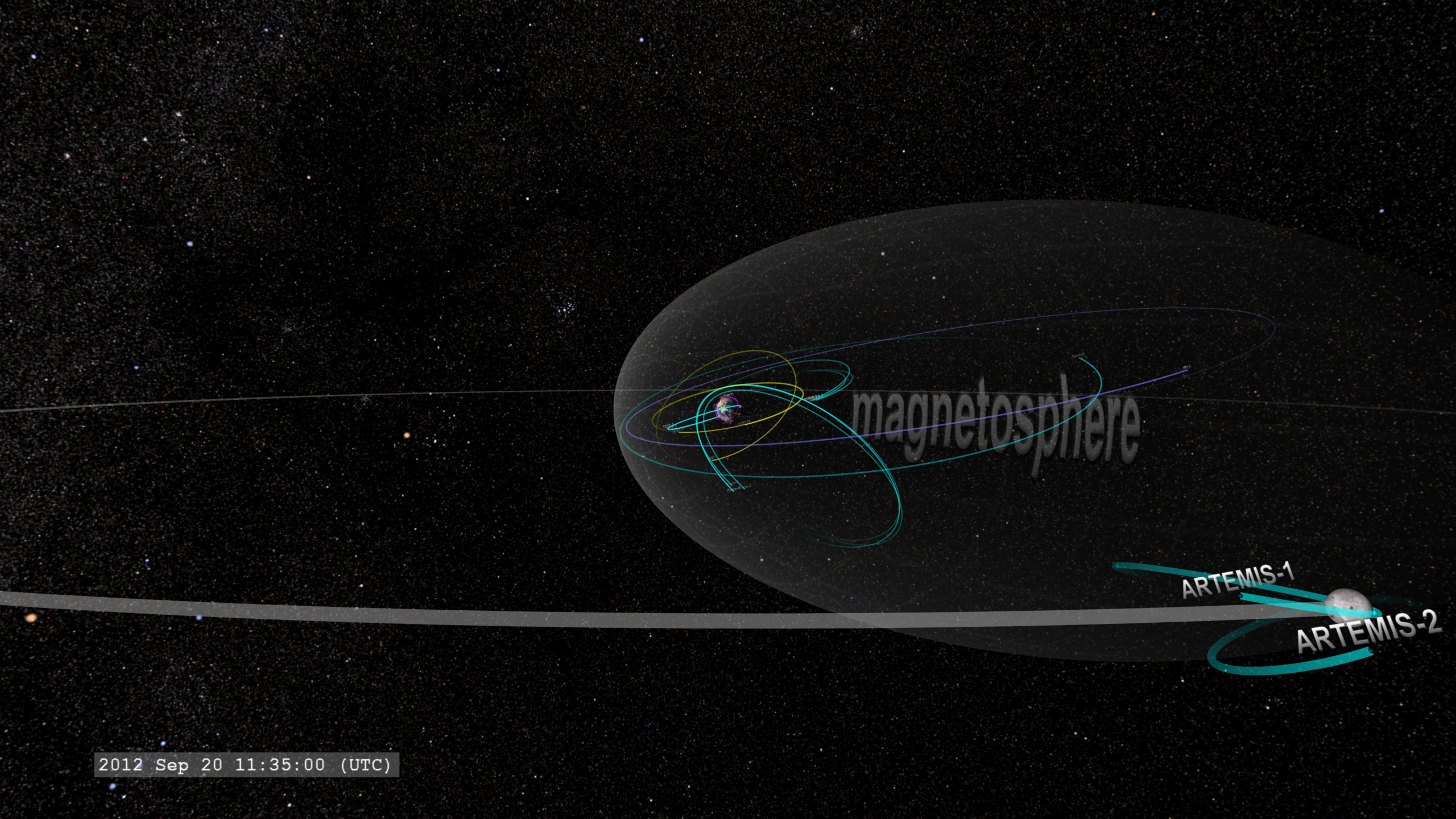 ---
Newer Version
---
Related
---
Visualization Credits
Please give credit for this item to:
NASA/Goddard Space Flight Center Scientific Visualization Studio
Short URL to share this page:
https://svs.gsfc.nasa.gov/3969
Missions:
AIM
THEMIS and ARTEMIS
IBEX
Radiation Belt Storm Probes/Van Allen Probes - RBSP
SDO
THEMIS
Van Allen Probes
Data Used:
Note: While we identify the data sets used in these visualizations, we do not store any further details nor the data sets themselves on our site.
This item is part of these series:
NASM2012
Heliophysics Fleet
Keywords:
SVS >> Earth
SVS >> HDTV
SVS >> Moon
GCMD >> Earth Science >> Sun-earth Interactions
GCMD >> Location >> Magnetopause
SVS >> Space Weather
SVS >> Hyperwall
SVS >> THEMIS
SVS >> AIM
SVS >> SDO
SVS >> IBEX
SVS >> Solar Dynamics Observatory
SVS >> GOES
SVS >> Heliophysics
SVS >> Satellite Orbit
NASA Science >> Sun
SVS >> RBSP
SVS >> Van Allen Probes
SVS >> Presentation
GCMD keywords can be found on the Internet with the following citation:
Olsen, L.M., G. Major, K. Shein, J. Scialdone, S. Ritz, T. Stevens, M. Morahan, A. Aleman, R. Vogel, S. Leicester, H. Weir, M. Meaux, S. Grebas, C.Solomon, M. Holland, T. Northcutt, R. A. Restrepo, R. Bilodeau, 2013. NASA/Global Change Master Directory (GCMD) Earth Science Keywords. Version 8.0.0.0.0