Sun
ID: 3966
Heliospheric Future: Solar Probe Plus & Solar Orbiter
Two future missions scheduled for detailed studies of the Sun and solar atmosphere are Solar Probe Plus and Solar Orbiter.

Solar Probe Plus will move in a highly-elliptical orbit, using gravity-assists from Venus to move it closer to the Sun with each pass. The goal is to get the spacecraft to fly through the corona at a distance of 9.5 solar radii.

Solar Orbiter will use Earth and Venus gravity assists to move into a relatively circular orbit, inside the orbit of Mercury for monitoring the Sun.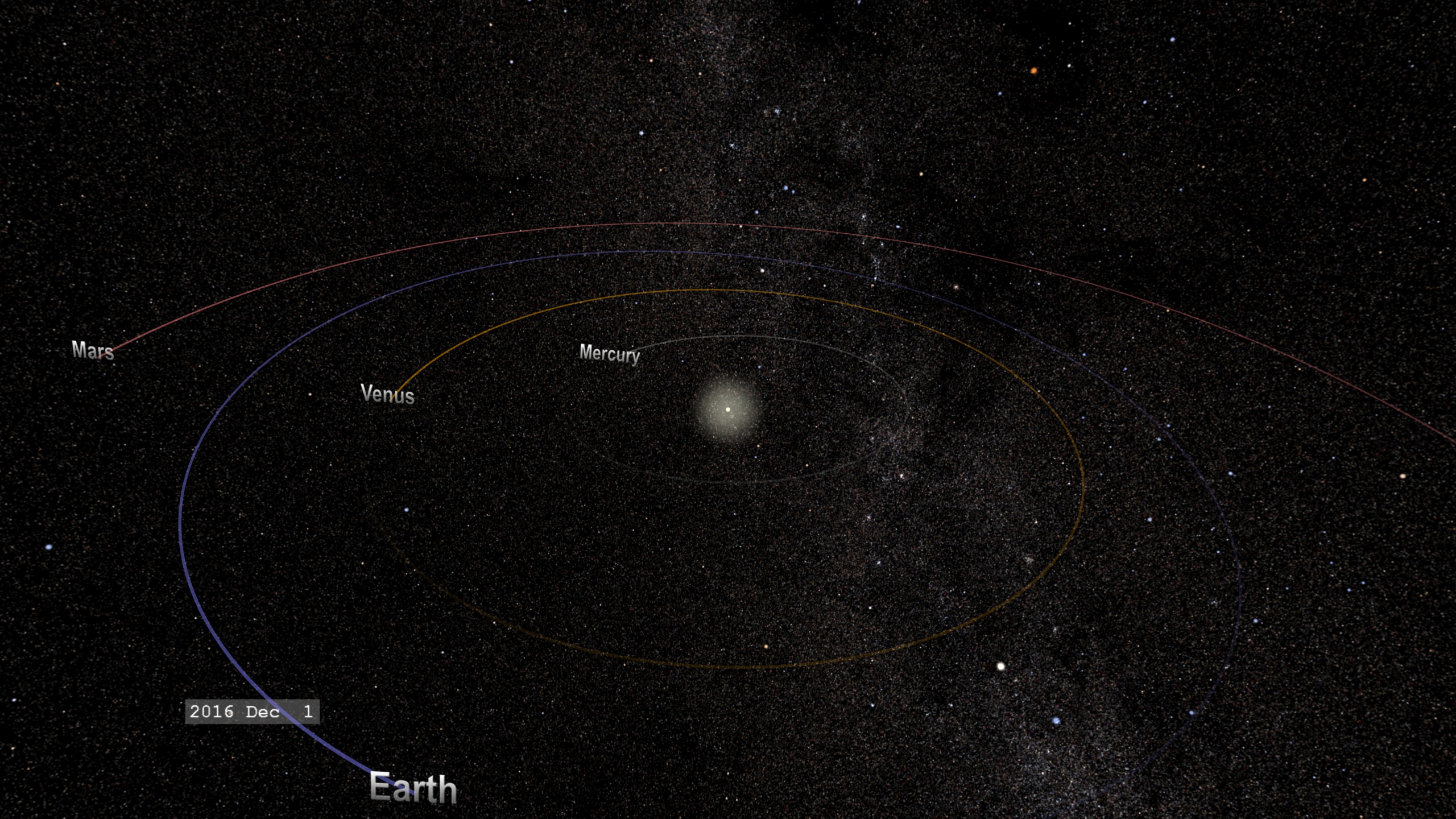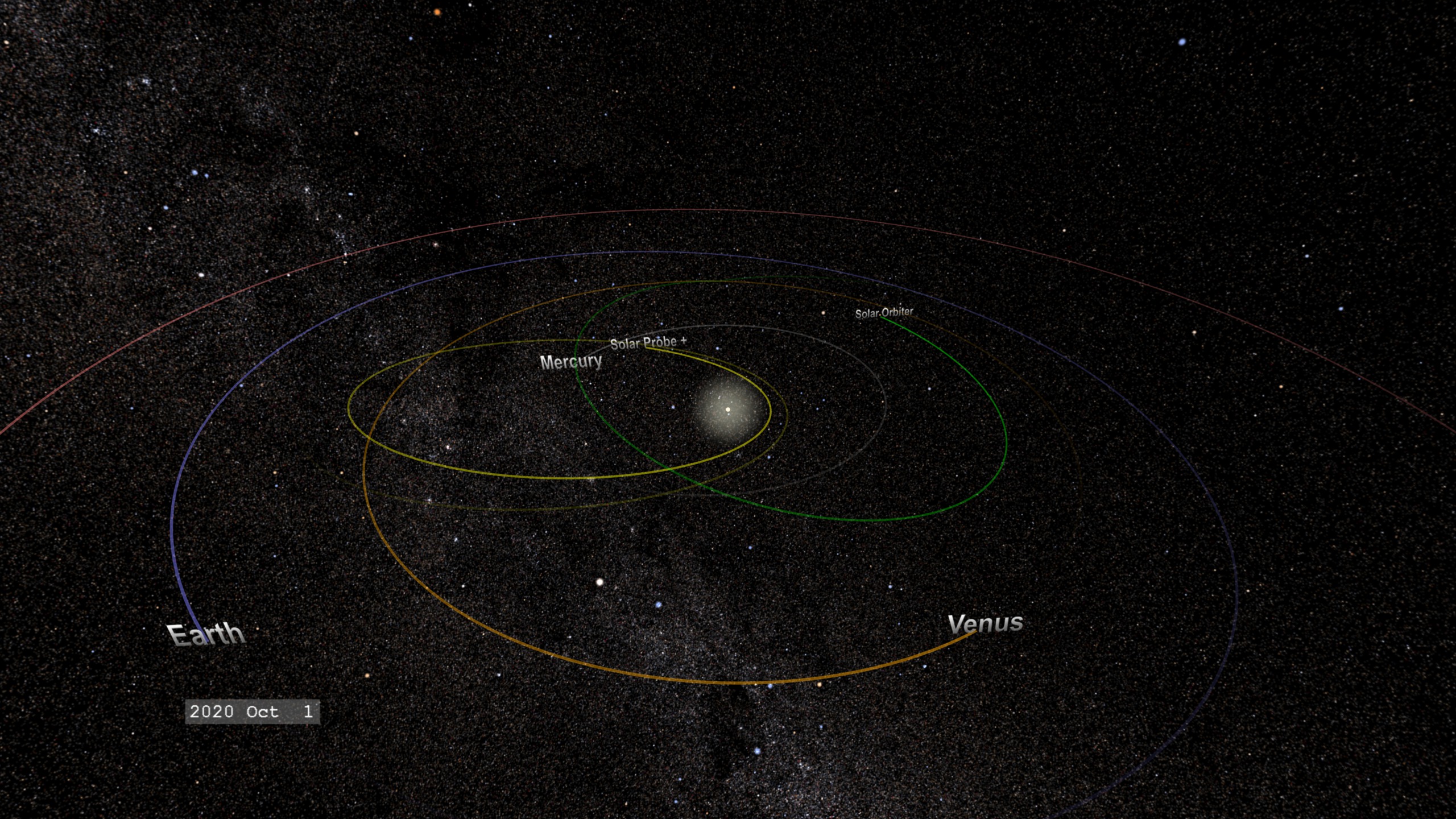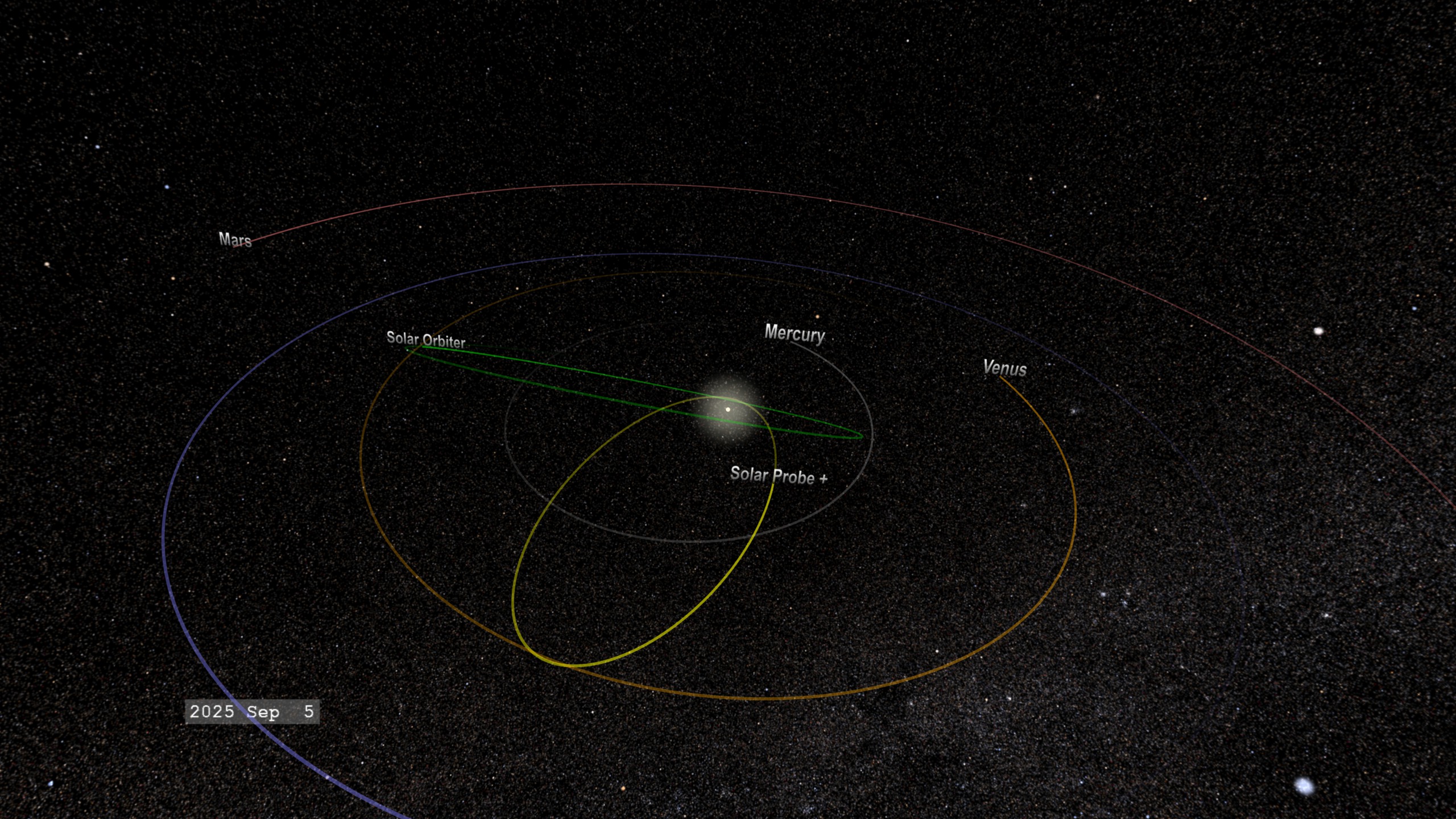 ---
Used Elsewhere In
---
Related
---
Visualization Credits