Earth
ID: 4984
ICESat-2 Land Ice Height Change
NASA's ICESat-2 satellite measures the elevation of Earth's surfaces – and two data products from the mission map the height of Antarctic and Greenland ice sheets, as well as how those ice sheets change over time. The ICESat-2 ATL14 data product provides a reference ice sheet surface corresponding to the ice sheet elevation in April 2019, while ATL15 provides elevation changes to that surface through time. These products are re-generated every 91 days, which is how long it takes ICESat-2 to complete its 1,387 unique orbits and collect a complete grid of measurements. Every time ATL14 and 15 are regenerated, all of the data over the life of the mission is used to improve the April 2019 standard, and best represent how the ice sheets are changing. ATL14 is posted at 100m resolution, and ATL15 is posted at 1 km resolution at one month time resolution.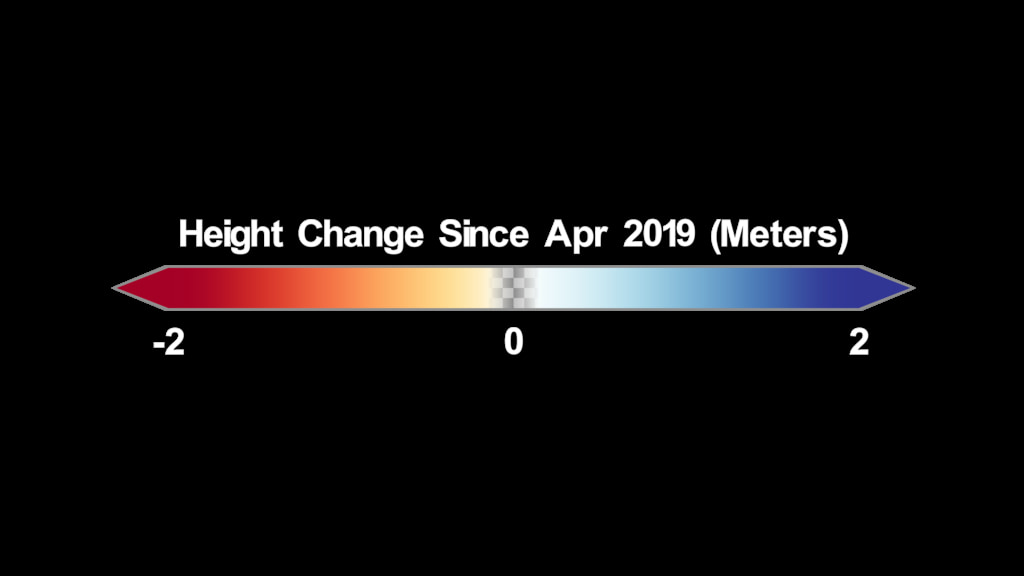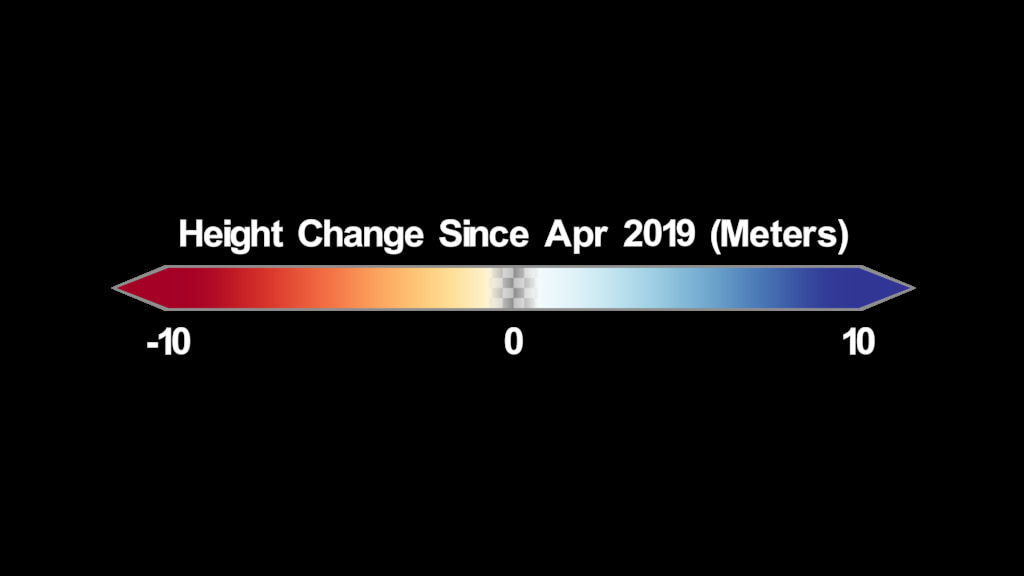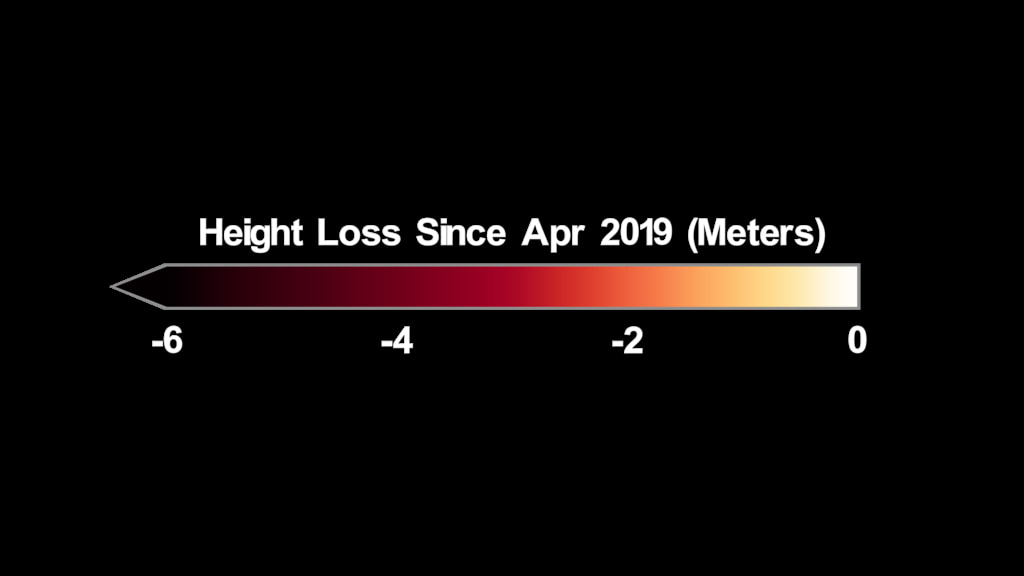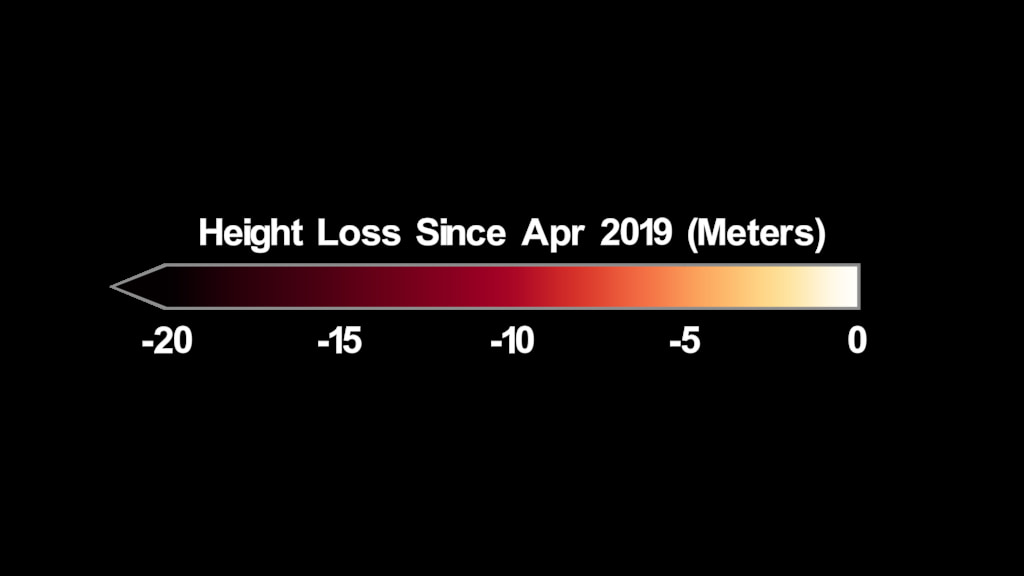 ---
Related
---
Visualization Credits
Please give credit for this item to:
NASA's Scientific Visualization Studio
Short URL to share this page:
https://svs.gsfc.nasa.gov/4984
Data Used:
ICESat-2/Advanced Topographic Laser Altimeter System (ATLAS)
4/2019-7/2021
Note: While we identify the data sets used in these visualizations, we do not store any further details nor the data sets themselves on our site.
Keywords:
SVS >> Hyperwall
NASA Science >> Earth
SVS >> ICESat-2