Planets and Moons
ID: 4744
OSIRIS-REx - Asteroid Bennu Sample Site Finalists
OSIRIS-REx is a mission to study and map near-Earth asteroid Bennu. Its primary science objective is to collect a sample of Bennu in mid 2020 and return it to Earth in late 2023. In preparation, mission planners have identified four candidate sample sites on Bennu's rocky surface where OSIRIS-REx could briefly touch down to collect its sample. The mission will down-select to the final two sites – a primary and a backup – in December 2019. Like the mythological Bennu bird for which the asteroid is named, all of the candidate sample sites refer to birds that can be found in Egypt.

Learn more about the candidate sample sites on Bennu.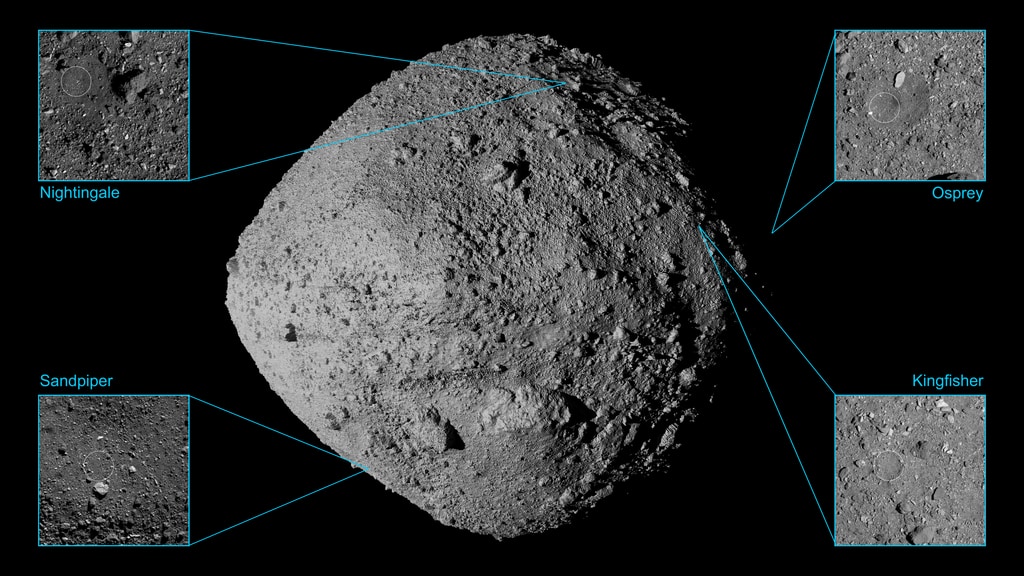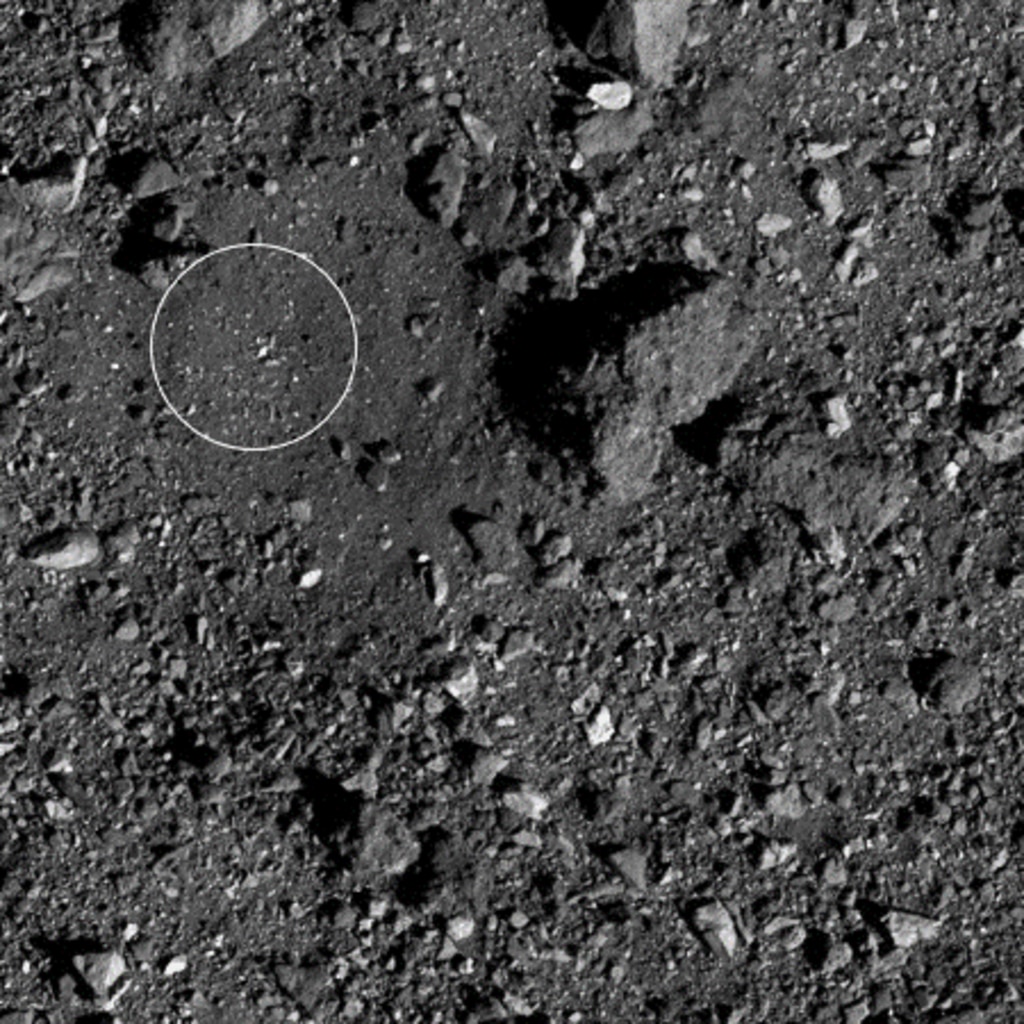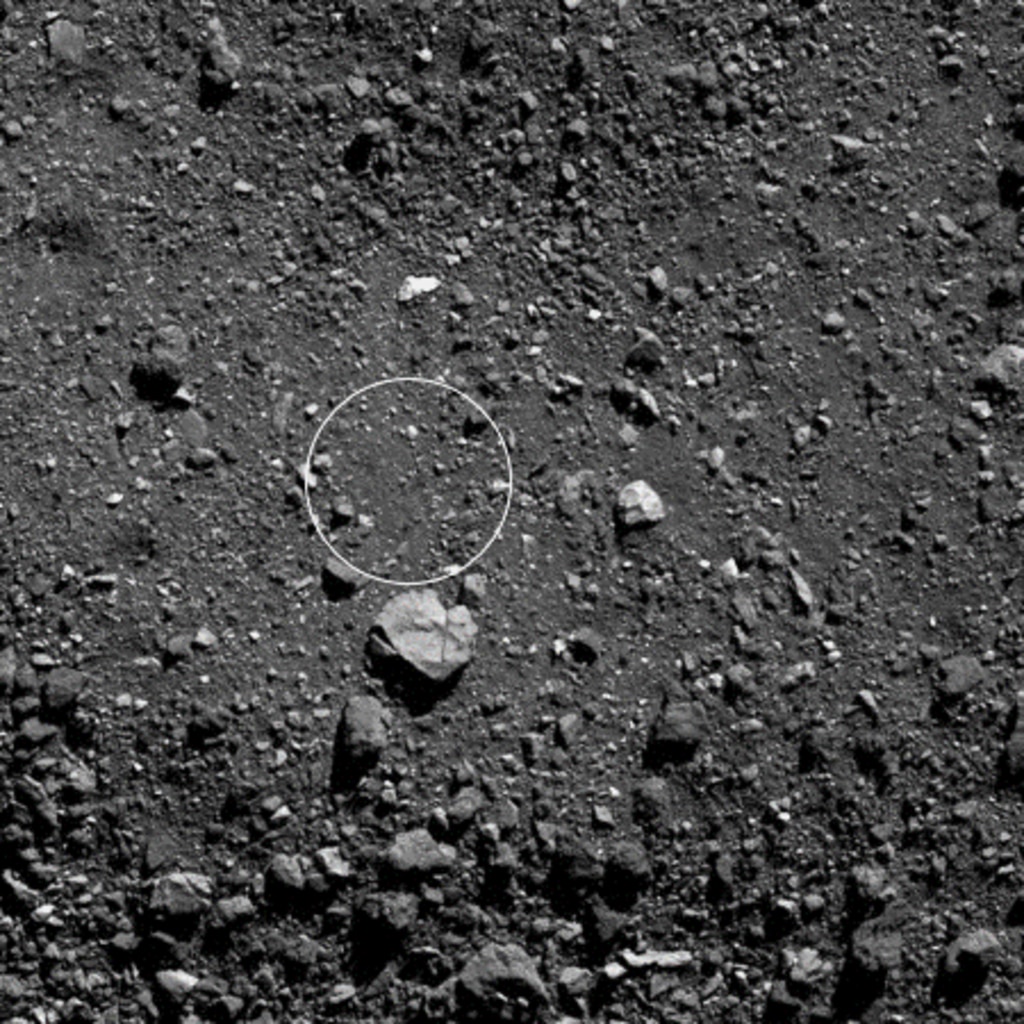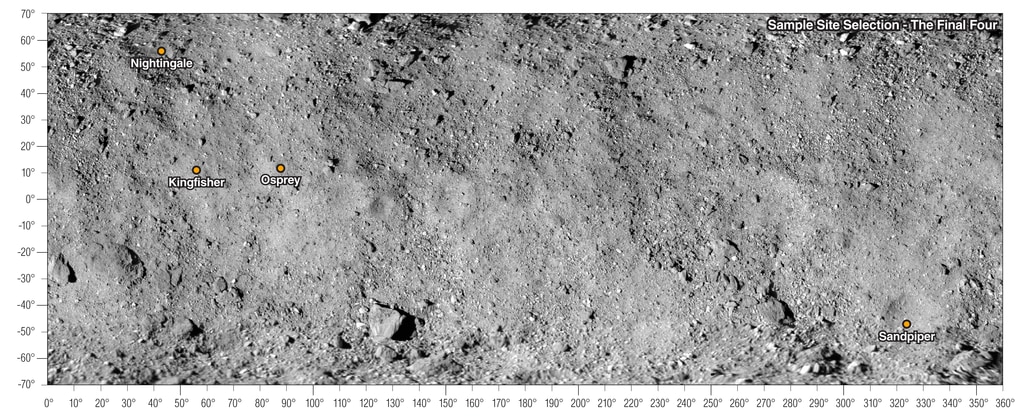 ---
Newer Versions
---
Related
---
For More Information
---
Visualization Credits
Please give credit for this item to:
NASA's Scientific Visualization Studio
Data provided by NASA/University of Arizona/CSA/York University/MDA.
Short URL to share this page:
https://svs.gsfc.nasa.gov/4744
Mission:
OSIRIS-REX
Keywords:
SVS >> Asteroid
GCMD >> Earth Science >> Biosphere >> Animal Taxonomy >> Birds
SVS >> Orbit
SVS >> Hyperwall
SVS >> Solar System >> Orbits
SVS >> OSIRIS-REx
NASA Science >> Planets and Moons
SVS >> Bennu
SVS >> Transfer Orbit
SVS >> Map
SVS >> Sample Return
SVS >> Animations
SVS >> Mapping
SVS >> Maneuver
SVS >> Trajectory
SVS >> Site
SVS >> Candidate
GCMD keywords can be found on the Internet with the following citation:
Olsen, L.M., G. Major, K. Shein, J. Scialdone, S. Ritz, T. Stevens, M. Morahan, A. Aleman, R. Vogel, S. Leicester, H. Weir, M. Meaux, S. Grebas, C.Solomon, M. Holland, T. Northcutt, R. A. Restrepo, R. Bilodeau, 2013. NASA/Global Change Master Directory (GCMD) Earth Science Keywords. Version 8.0.0.0.0