Earth
ID: 4203
GPM Constellation
The Global Precipitation Measurement (GPM) mission unites data from ten U.S. and international satellites that measure rainfall and snowfall. The partnership, co-led by NASA and the Japan Aerospace Exploration Agency, is anchored by the GPM Core Observatory, launched on February 27, 2014. Carrying two advanced precipitation instruments, the GPM Microwave Imager and Dual-frequency Precipitation Radar, the Core Observatory measures the full range of precipitation types from heavy rainfall to, for the first time, light rain and snowfall. With an orbit that cuts across the path of the other satellites it is also used as a reference standard so that data from all the partner satellites can be meaningfully compared. The combined data from all ten satellites allows scientists to collect precipitation data from all parts of the world in under three hours.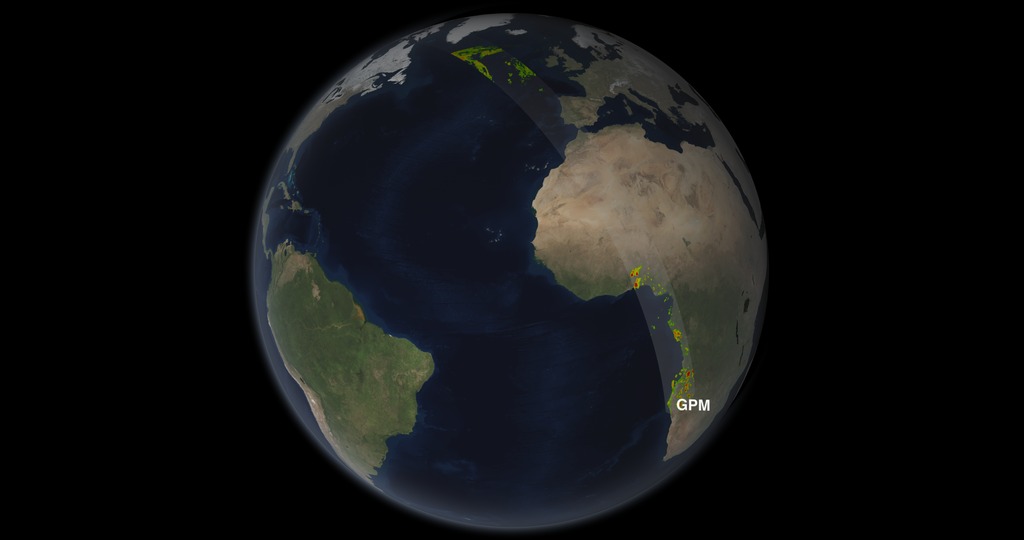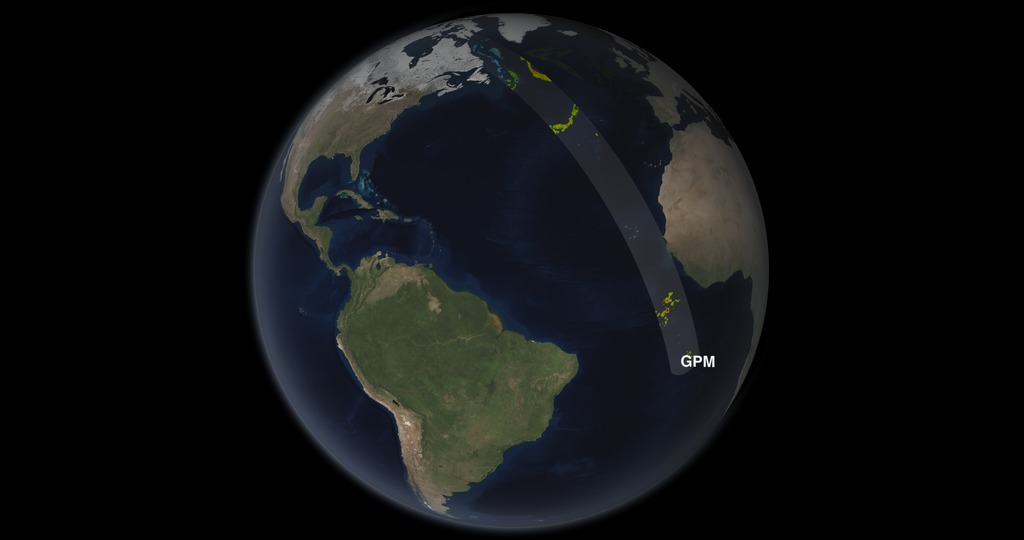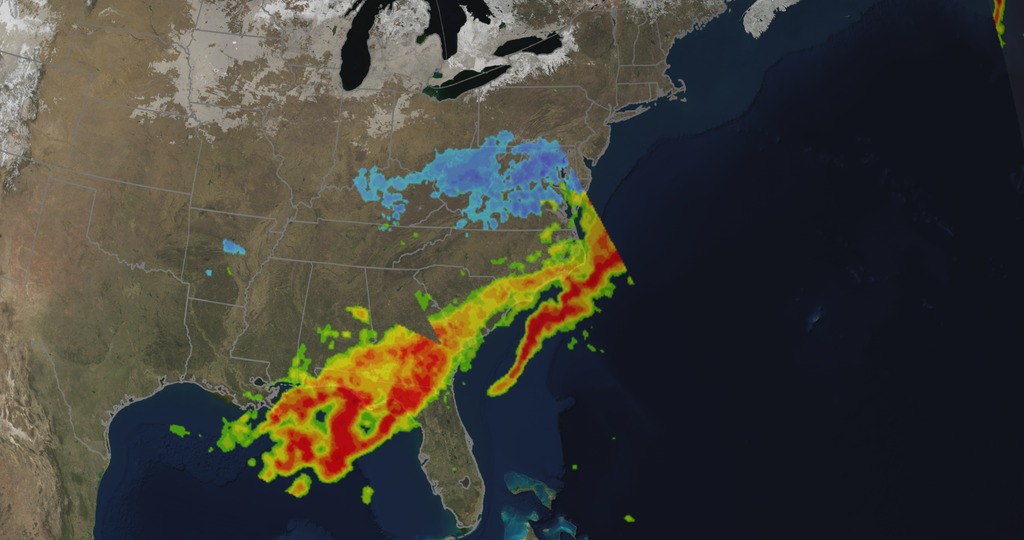 ---
Related
---
Visualization Credits
Please give credit for this item to:
NASA's Scientific Visualization Studio
Short URL to share this page:
https://svs.gsfc.nasa.gov/4203
Missions:
Global Precipitation Measurement (GPM)
Tropical Rainfall Measuring Mission - TRMM
Viking
Data Used:
Note: While we identify the data sets used in these visualizations, we do not store any further details nor the data sets themselves on our site.
This item is part of this series:
GPM Animations
Keywords:
DLESE >> Atmospheric science
DLESE >> Cryology
SVS >> HDTV
GCMD >> Earth Science >> Atmosphere >> Precipitation
GCMD >> Earth Science >> Cryosphere >> Snow/Ice
GCMD >> Earth Science >> Atmosphere >> Atmospheric Phenomena >> Storms
GCMD >> Earth Science >> Atmosphere >> Precipitation >> Precipitation Rate
SVS >> Hydrosphere >> Snow/Ice
NASA Science >> Earth
GCMD >> Earth Science >> Terrestrial Hydrosphere >> Snow/ice
GCMD keywords can be found on the Internet with the following citation:
Olsen, L.M., G. Major, K. Shein, J. Scialdone, S. Ritz, T. Stevens, M. Morahan, A. Aleman, R. Vogel, S. Leicester, H. Weir, M. Meaux, S. Grebas, C.Solomon, M. Holland, T. Northcutt, R. A. Restrepo, R. Bilodeau, 2013. NASA/Global Change Master Directory (GCMD) Earth Science Keywords. Version 8.0.0.0.0