Sun
ID: 13706
NASA/NOAA Interview Opportunity: Space Weather live shots

Weather in space can affect our technology here on Earth, find out how NOAA and NASA are keeping us safe
Experts available THIS WEEK to discuss predictions for upcoming solar cycle

Did you know that there are seasons in space? Similar to the Earth's four seasons, the Sun experiences different phases as part of its 11-year cycle. Just as the Northern Hemisphere on Earth is about to go into the fall season, the Sun is also gearing up to begin a new phase of increased solar activity.

NOAA and NASA scientists are available virtually for live or taped interviews using video chat platforms like Skype on September 16 from 6:00 a.m. - 12:30 p.m. EDT to show your viewers new views of the Sun, and tell us what the upcoming solar cycle means for us.

Weather in space comes in the form of electrically charged particles and radiation from our Sun. Space weather doesn't physically impact humans on the ground, but it can affect the sensitive electronics on our satellites, as well as our power grids and communications and navigation systems. Radiation can be dangerous for our astronauts too — especially those working outside the International Space Station and for future explorers to the Moon.

As we rely more heavily on electronics in our everyday life, monitoring solar activity and space weather extremes has never been more important. Find out how scientists forecast weather on the Sun, what we're learning about our star, and what it means for how we protect our technology.

To schedule an interview please fill out this form: https://forms.gle/RjKrk77oJfxqy32P6 Interviews will be conducted using video chat programs including Skype in 15-minute slots. For example 600-615 ET, 615-630 ET, etc. Satellite interviews are not available.
** Spanish interviews are available**

*** Note *** NASA and NOAA will hold a teleconference to discuss predictions for the upcoming solar cycle at 1 p.m. EST Tuesday, Sept. 15. Click HERE for more information.

SUGGESTED ANCHOR INTRO: THE WORDS "SPACE WEATHER" MAY CONJURE UP IMAGES OF INTERGALACTIC TORNADOES AND STAR-FILLED BLIZZARDS, BUT IT ACTUALLY REFERS TO THE ELECTRICALLY CHARGED PARTICLES AND RADIATION FROM THE SUN. AFTER A QUIET FEW YEARS, OUR SUN IS ONCE AGAIN RAMPING UP WITH ACTIVITY. BUT WHAT DOES THAT MEAN FOR US? JOINING US NOW IS xxxx from NASA/NOAA TO TELL US HOW SCIENTISTS ARE PROTECTING OUR TECHNOLOGY….

Scientists:
Alex Young / NASA Goddard Solar Scientist
Lika Guhathakurta / NASA HQ Program Scientist
Diego Janches / NASA Goddard Scientist [Interviews in Spanish]
Teresa Nieves-Chinchilla / NASA Goddard Solar Scientist [Interviews in Spanish]
Doug Biesecker / NOAA, (SWPC. Solar Cycle Prediction Panel, Space Weather)
Elsayed Talaat / NOAA, (NESDIS - Director, Office of Projects, Planning, and Analysis)
Dan Seaton / University of Colorado/NOAA Solar Scientist
Lisa Upton / Co-chair of the Solar Cycle 25 Prediction Panel, Space Systems Research Corporation
Jim Spann / Solar Weather Lead, NASA HQ

Suggested Questions:


What is a solar cycle, and what does it mean when we say our Sun is nearing a new phase?


Just as we monitor hurricanes from space, scientists also keep a close eye on the Sun with different satellites. Why is it important to understand what's going on with our Sun?


How are we monitoring and preparing for space weather events?


NASA and NOAA have a number of satellites looking at different aspects of the Sun. How do all of these help with our understanding of space weather?


As we look forward to sending astronauts to the Moon with the Artemis program, can you talk about how important forecasting space weather will be?


How can our viewers learn more about the Sun and space weather? [Space Weather Prediction Center: spaceweather.gov
Longer Interview Questions:


NASA has helped launch two missions to study the Sun in the past few years, Parker Solar Probe and Solar Orbiter. What are you hoping to learn from those missions?


Solar storms are often compared in severity to the Carrington Event. What is the Carrington Event, and what would it look like if one happened today?


NASA and NOAA play different roles in monitoring the Sun. Can you talk about how the agencies work together?


The Sun is coming out of a quiet period where we saw very little activity including zero sunspots over the course of 34 consecutive days between February and March of this year, and 40 consecutive days between November and December of last year. What is a sunspot and how unusual is it to see so few of them?


How do you think this solar cycle will compare to other cycles?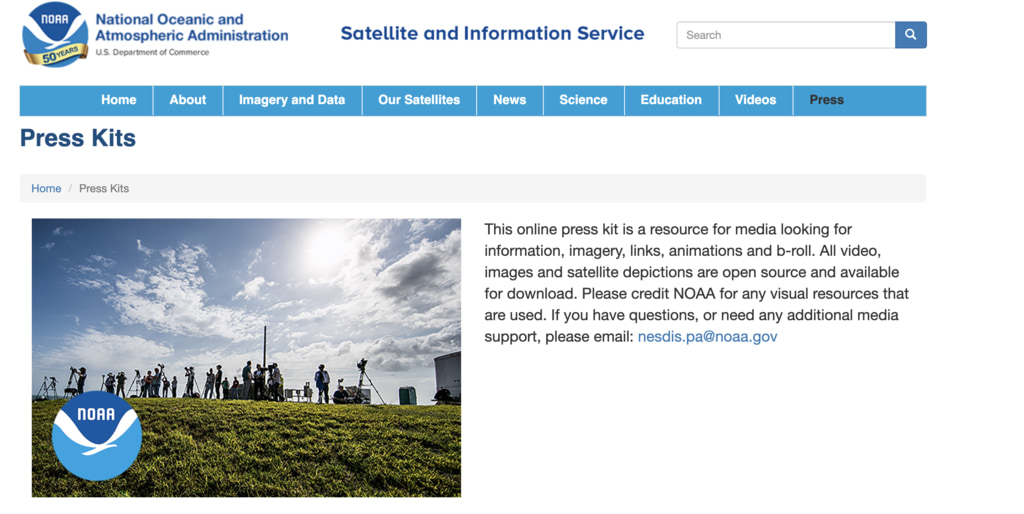 ---
Related
---
For More Information
---
Credits
Please give credit for this item to:
NASA's Goddard Space Flight Center