Sun
Universe
ID: 11382
Five Years of Great Discoveries for NASA's IBEX
Launched on Oct. 19, 2008, the Interstellar Boundary Explorer, or IBEX, spacecraft, is unique to NASA's heliophysics fleet: it images the outer boundary of the heliosphere, a boundary at the furthest edges of the solar system, far past the planets, some 8 million miles away. There, the constant stream of solar particles flowing off the sun, the solar wind, pushes up against the interstellar material flowing in from the local galactic neighborhood.

IBEX is also different because it creates images from particles instead of light. IBEX, scientists create maps from the observed neutral atoms. Some are of non-solar origin, others were created by collisions of solar wind particles with other neutral atoms far from the sun. Observing where these energetic neutral atoms, or ENAs, come from describes what's going on in these distant regions. Over the course of six months and many orbits around Earth, IBEX can paint a picture of the entire sky in ENAs.

During its first five years, IBEX has made some astounding discoveries.

IBEX is a NASA Heliophysics Small Explorer mission. The Southwest Research Institute in San Antonio, Texas, leads IBEX with teams of national and international partners. NASA's Goddard Space Flight Center in Greenbelt, Md., manages the Explorers Program for the agency's Science Mission Directorate in Washington.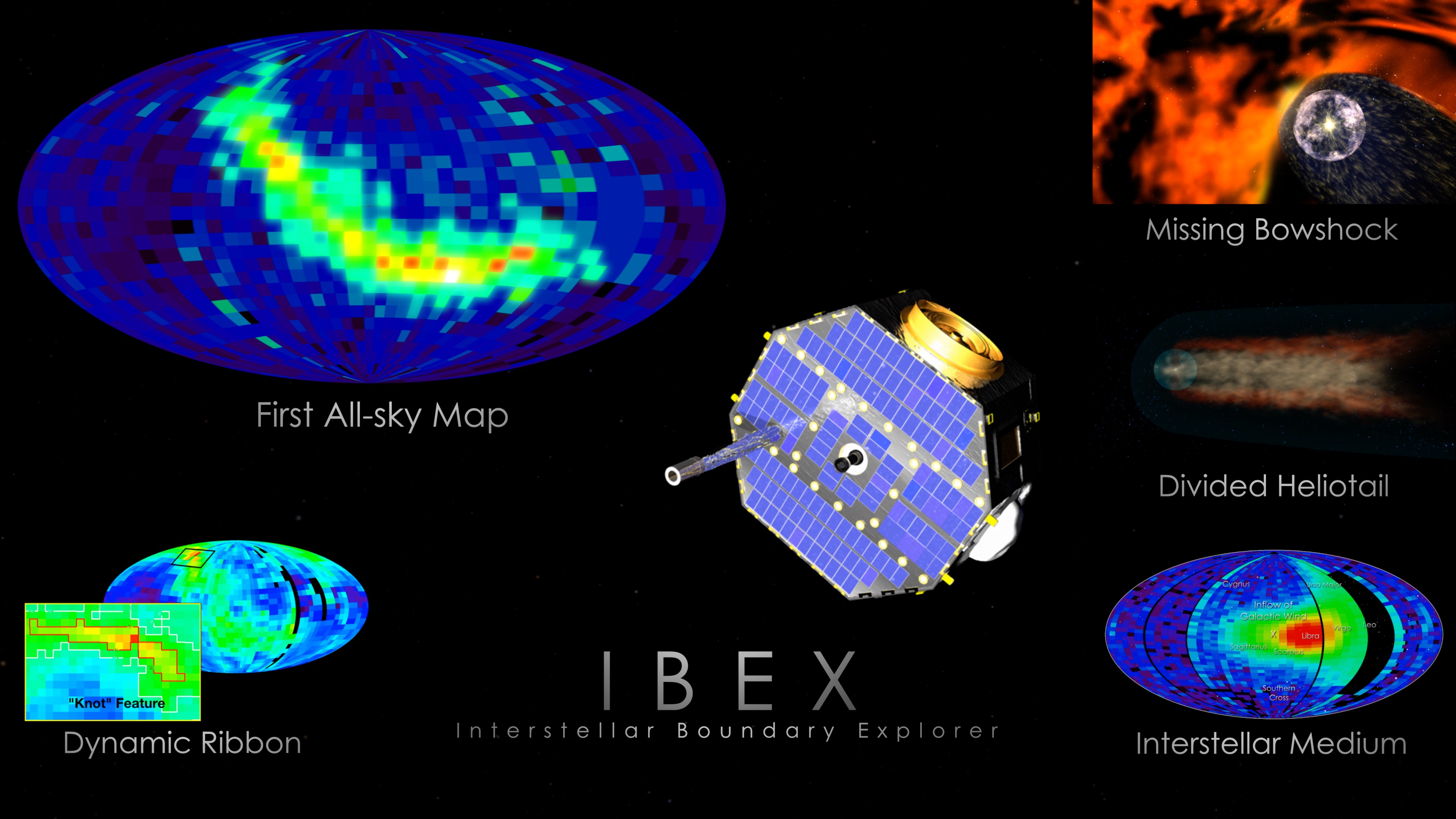 ---
Related
---
For More Information
---
Credits
Please give credit for this item to:
NASA's Goddard Space Flight Center