Earth
ID: 3934
North America Snow Cover Maps
This entry contains Snow Cover Maps for Norh America with statelines, using the MODIS Cloud-gap-filled (CGF) Product at ~25-km resolution. The MODIS CGF product seeks to provide clear snow observations by filling cloudy areas on a given day with clear observations from previous days.The usual source for this product is the MOD10C1 MODIS/Terra Snow Cover Daily L3 Global 0.05Deg CMG, Version 5 and a variant has been coded that can use MOD10A1 MODIS/Aqua Snow Cover Daily L3 Global 500m Grid, Version 5 as source.

Maps are provided for various dates for 2006, 2010, 2011 and 2012, to compare snow cover between years.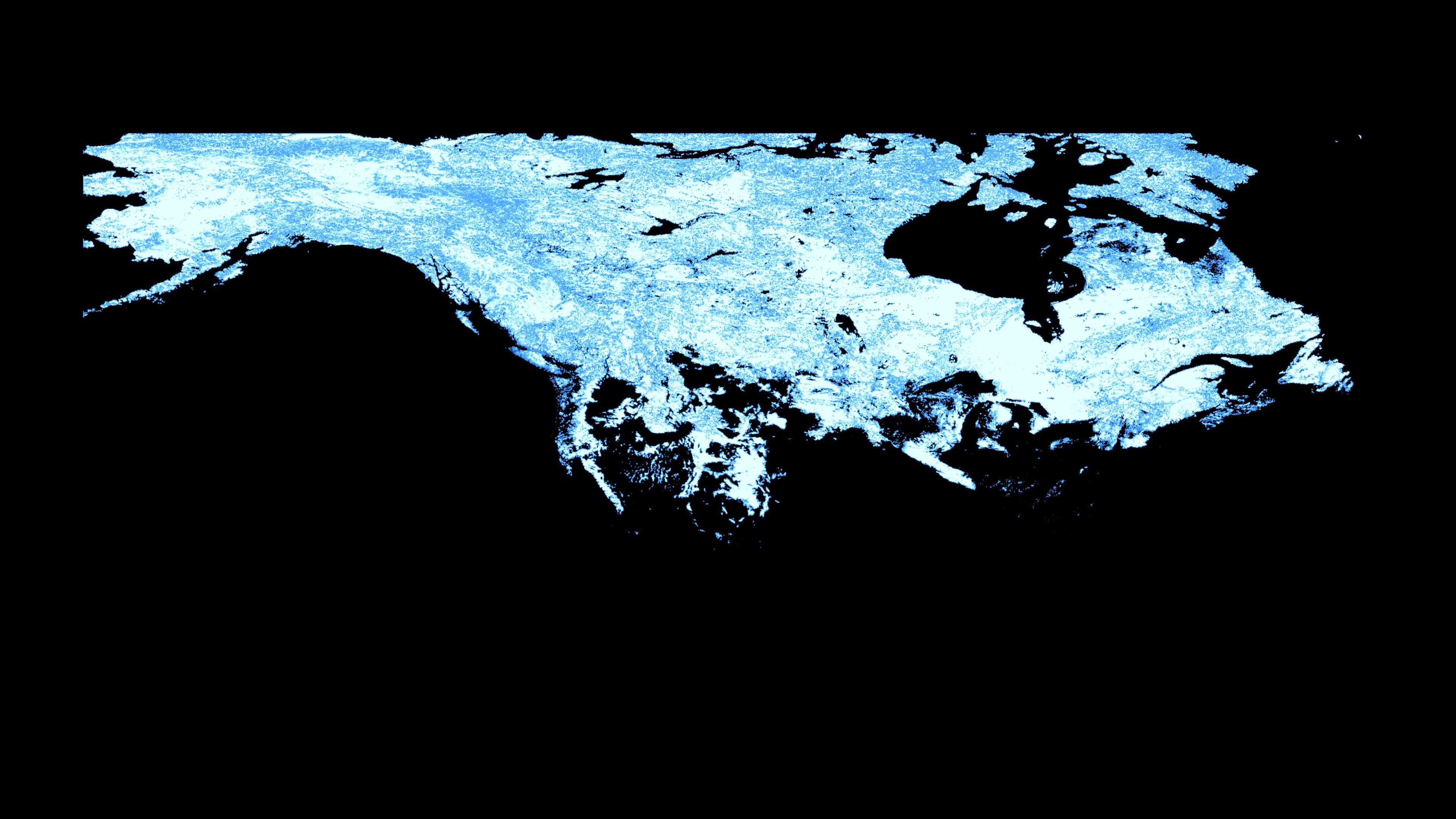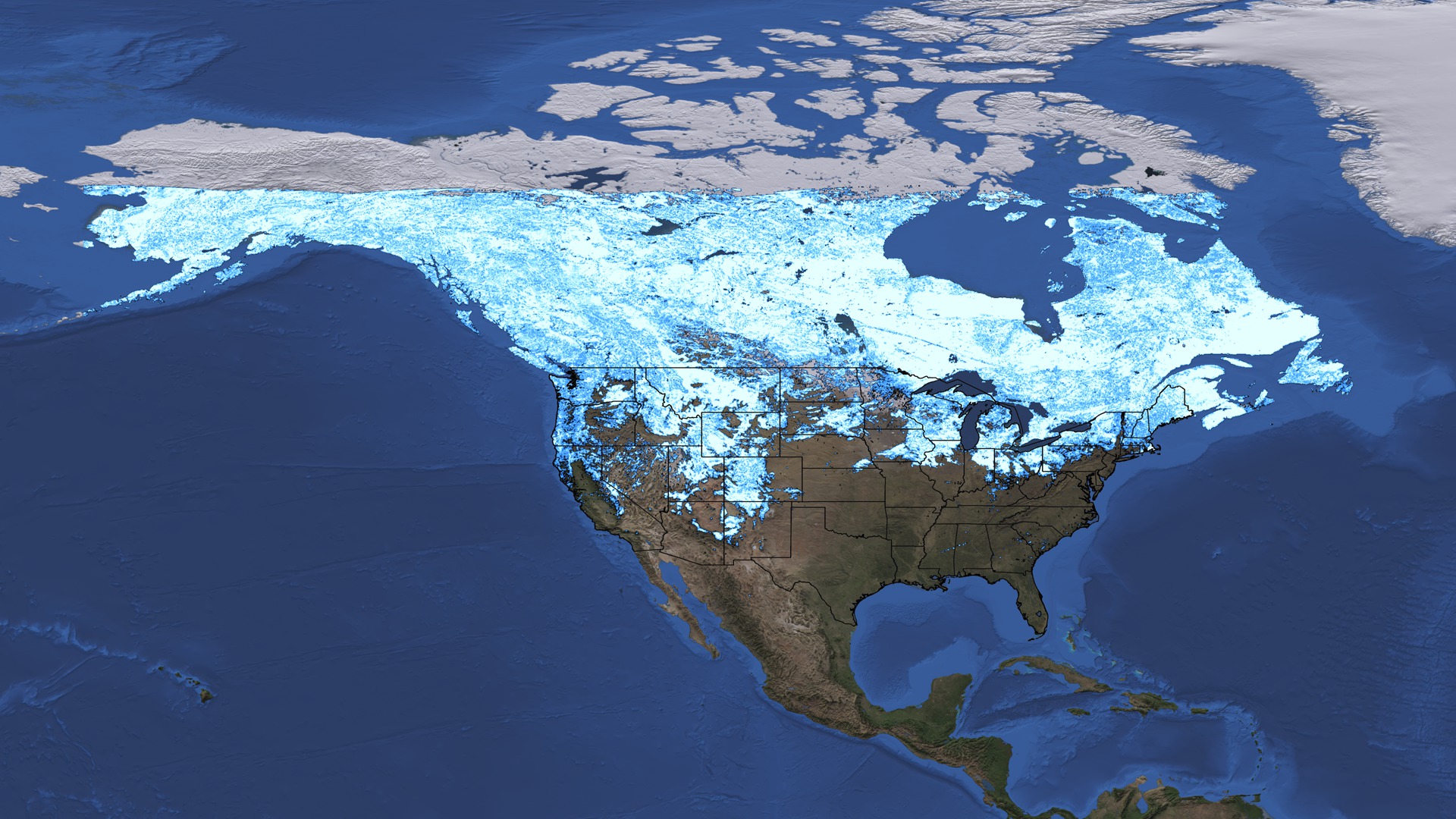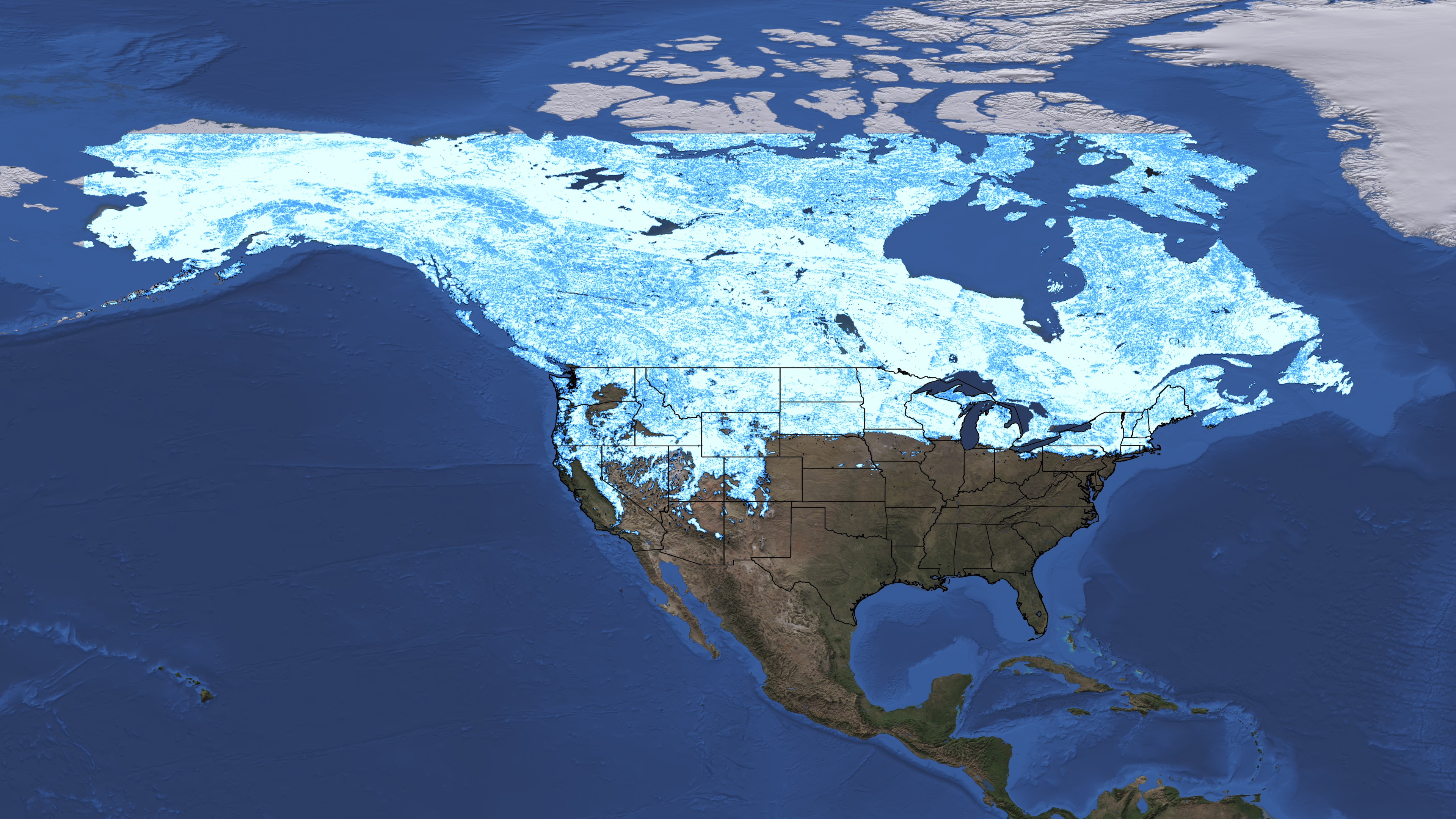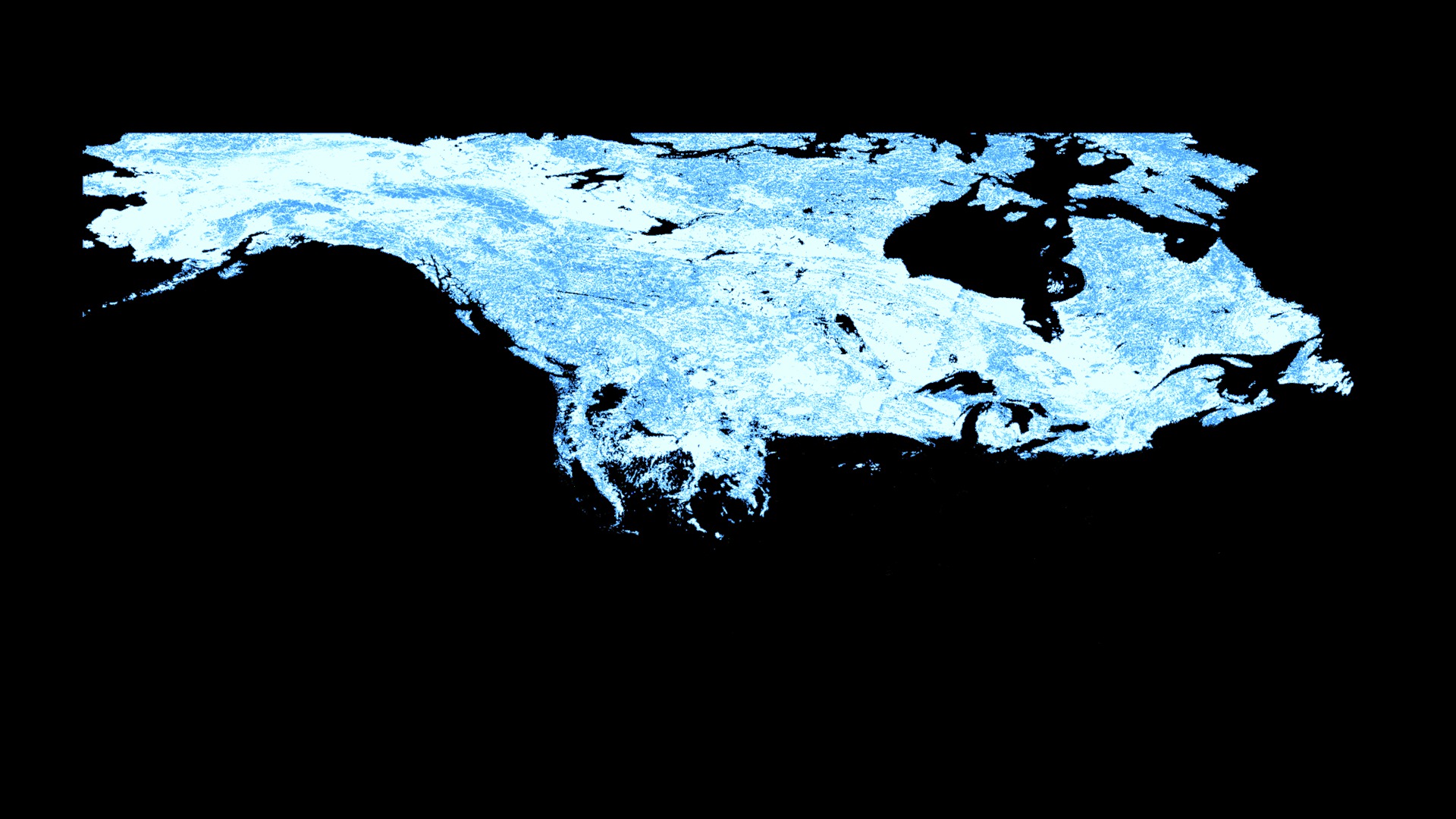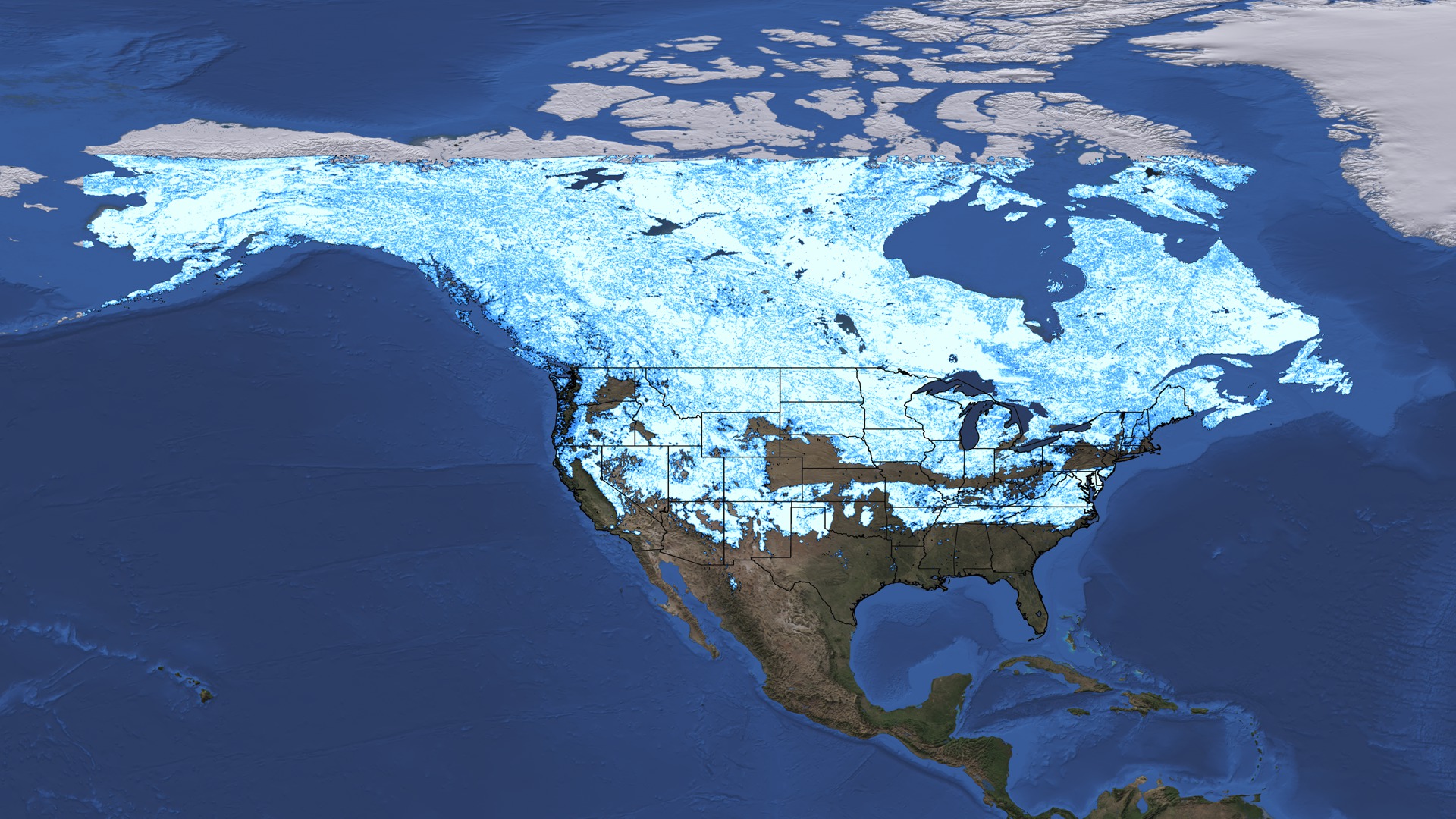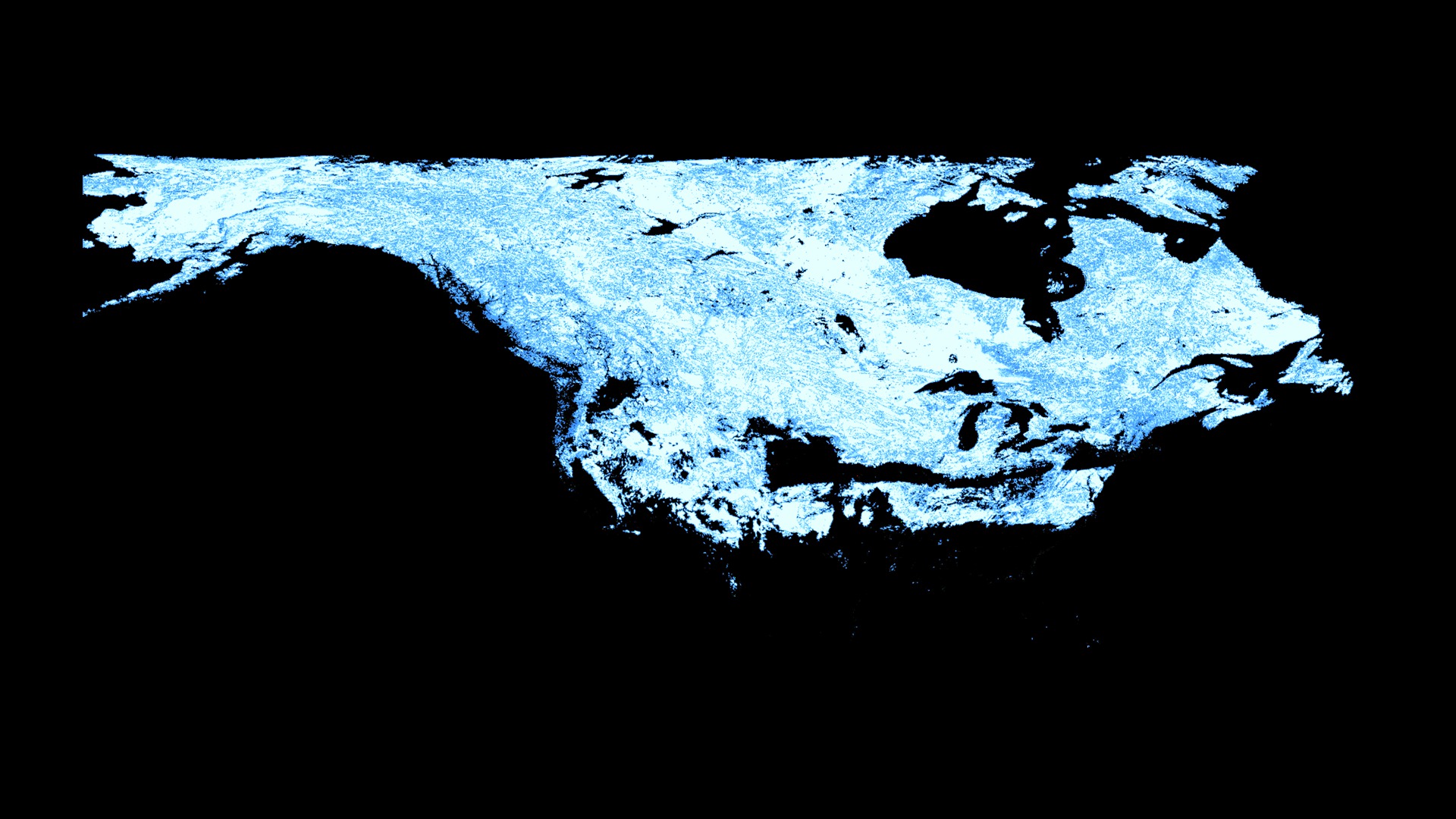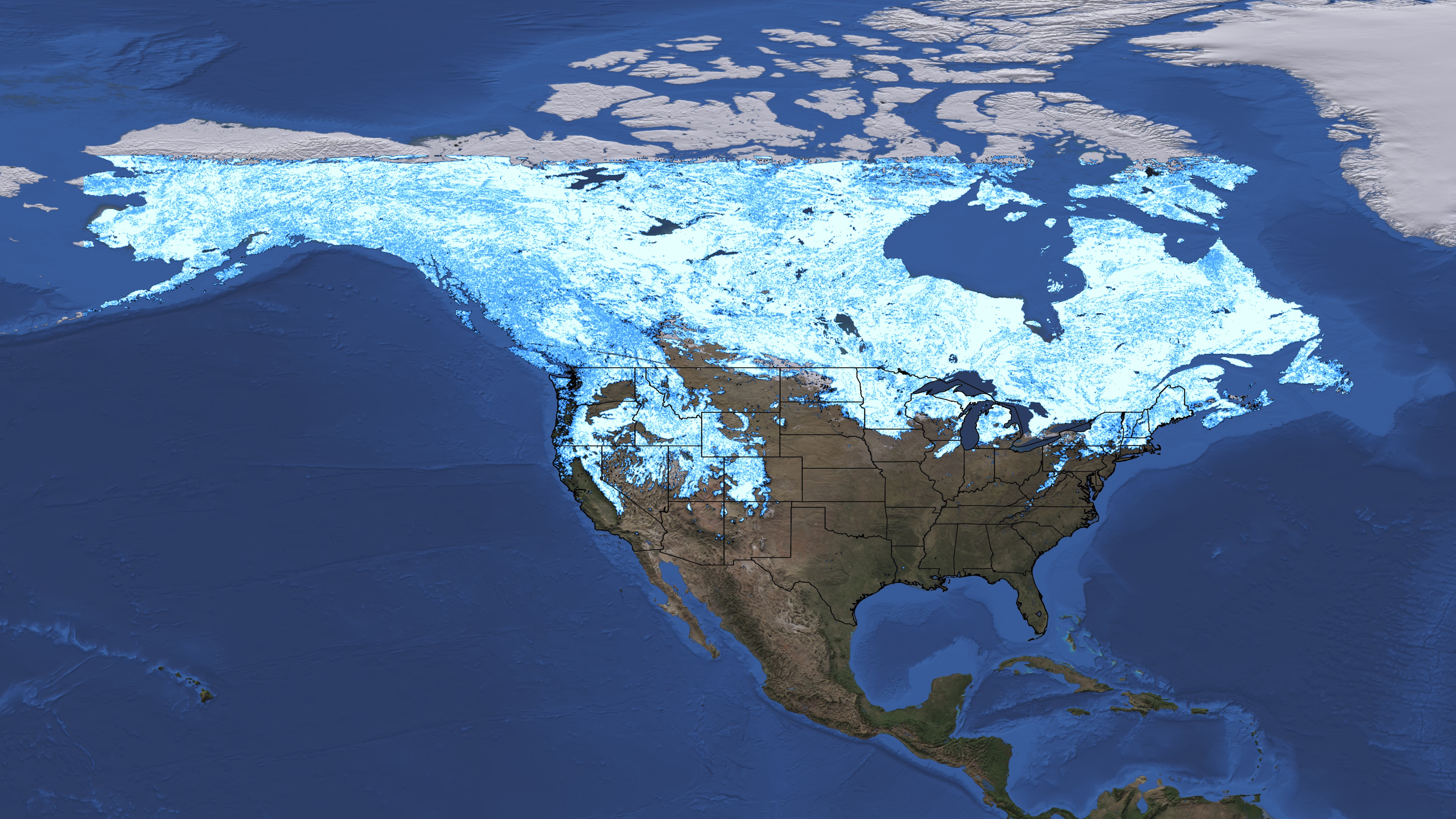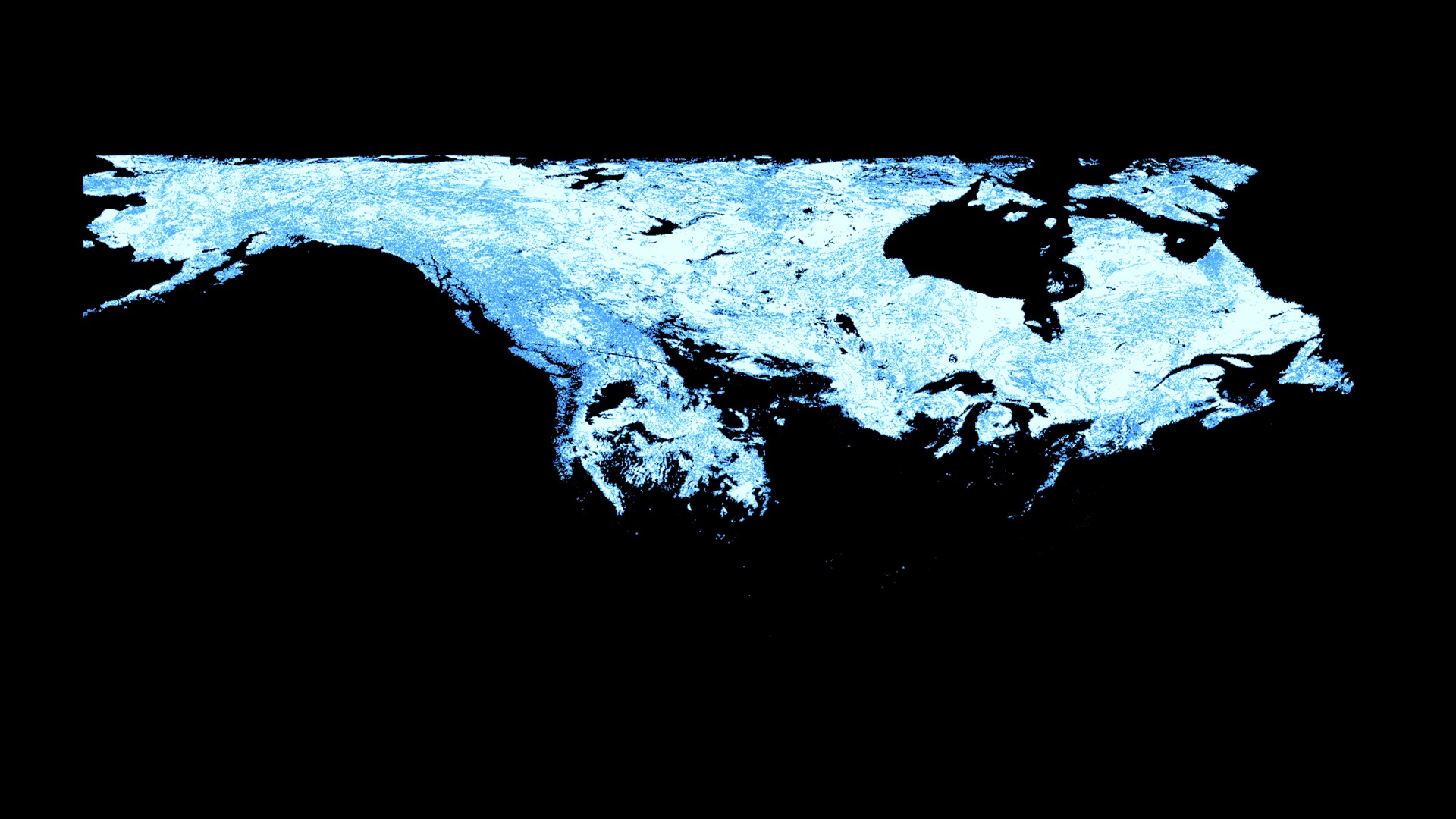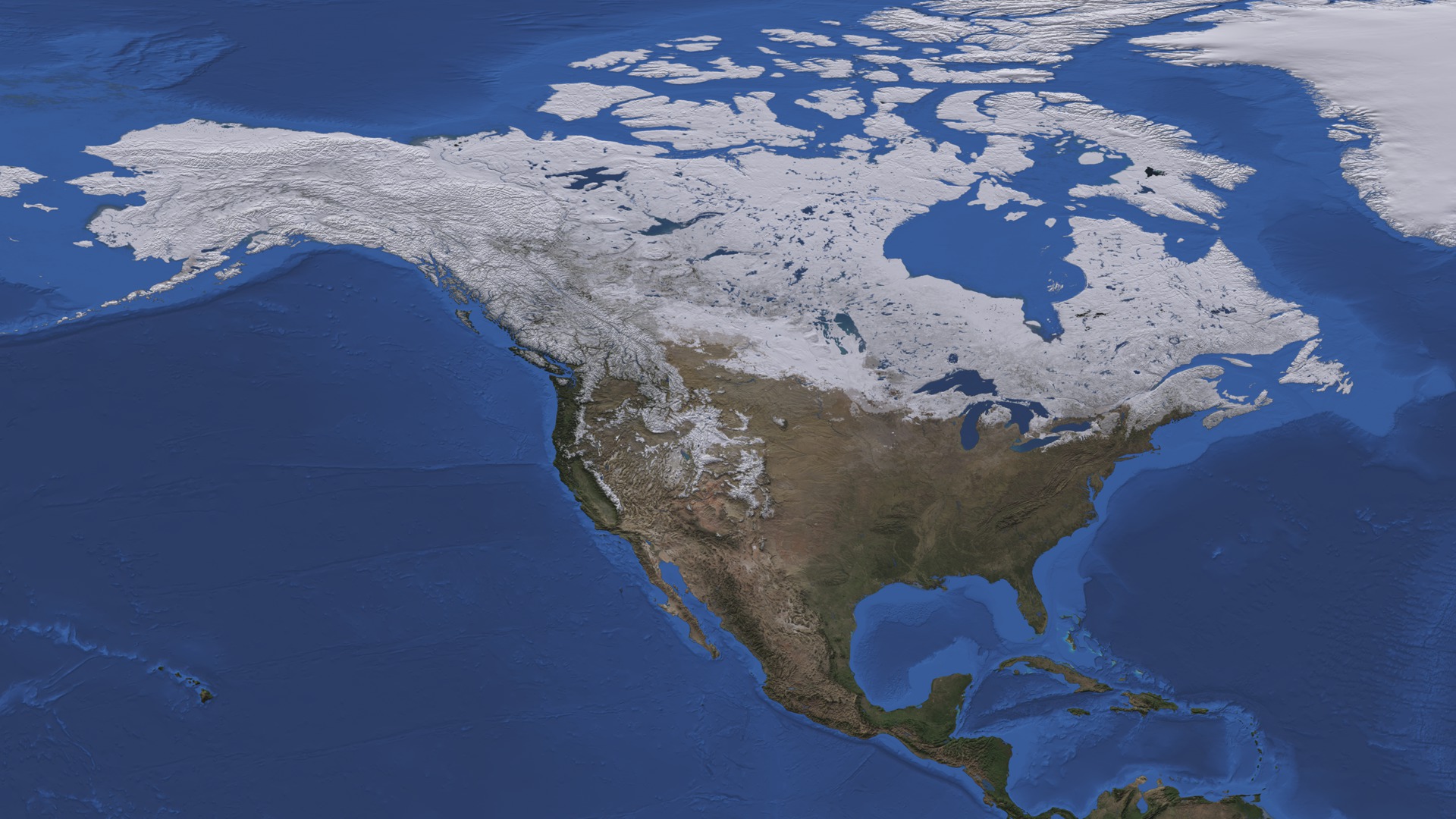 ---
Related
---
Visualization Credits
Please give credit for this item to:
NASA/Goddard Space Flight Center Scientific Visualization Studio

The Blue Marble data is courtesy of Reto Stockli (NASA/GSFC).
Short URL to share this page:
http://svs.gsfc.nasa.gov/3934
Mission:
Terra
Data Used:
Terra/MODIS/Bathymetry
Terra and Aqua/MODIS/Blue Marble: Next Generation
Terra/MODIS/Cloud-gap-filled MODIS daily snow-cover product
Note: While we identify the data sets used in these visualizations, we do not store any further details nor the data sets themselves on our site.
Keywords:
DLESE >>
Cryology
SVS >>
Seasons
GCMD >>
Earth Science
>>
Cryosphere
>>
Snow/Ice
GCMD >>
Earth Science
>>
Atmosphere
>>
Precipitation
>>
Snow
GCMD >>
Earth Science
>>
Cryosphere
>>
Snow/Ice
>>
Snow Cover
GCMD >>
Earth Science
>>
Hydrosphere
>>
Snow/Ice
>>
Snow/Ice Temperature
GCMD >>
Location
>>
North America
SVS >>
MODIS
NASA Science >>
Earth
GCMD keywords can be found on the Internet with the following citation:
Olsen, L.M., G. Major, K. Shein, J. Scialdone, S. Ritz, T. Stevens, M. Morahan, A. Aleman, R. Vogel, S. Leicester, H. Weir, M. Meaux, S. Grebas, C.Solomon, M. Holland, T. Northcutt, R. A. Restrepo, R. Bilodeau, 2013. NASA/Global Change Master Directory (GCMD) Earth Science Keywords. Version 8.0.0.0.0