Earth
ID: 3888
NPP/VIIRS First Light Image
On November 21, 2011 the first measurements from the Visible Infrared Imager Radiometer Suite (VIIRS) instrument on NASA's National Polar-orbiting Operational Environmental Satellite System Preparatory Project (NPP) satellite were acquired. These still images show one of the instrument's data swaths. The first image shows the data swath wrapped to a globe for context. The second image shows the data swath in a cartesian projection.
This image was produced using VIIRS M-bands SVM05, SVM04, SVM03 (red, green, blue) at 1000 meter resolution.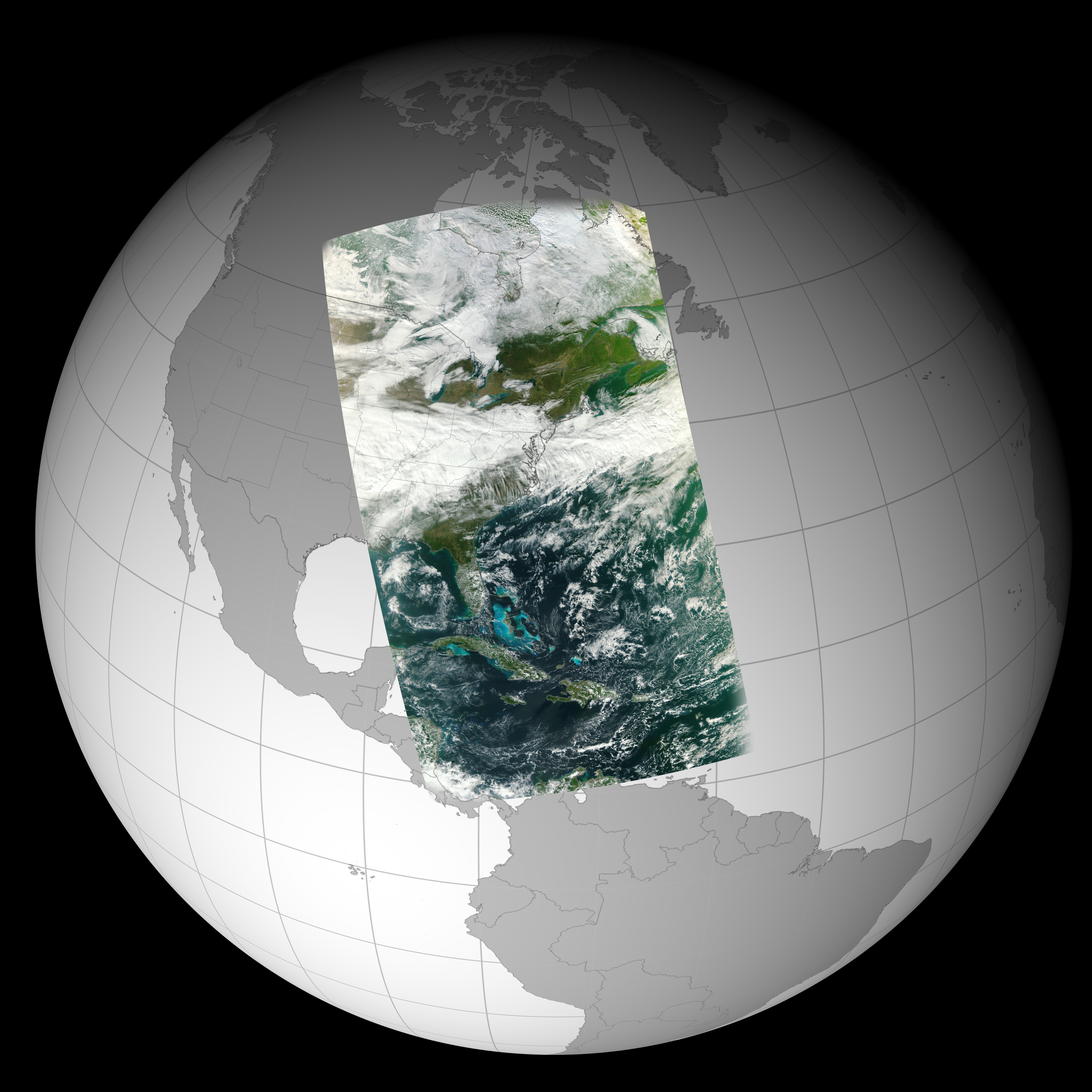 ---
For More Information
---
Visualization Credits
Please give credit for this item to:
NPP/JPSS Mission Team and NASA/Goddard Space Flight Center Scientific Visualization Studio Data swath created at the Space Science and Engineering Center, UW-Madison by the NASA NPP Atmosphere PEATE Team. - Produced by Liam Gumley and Willem Marais (SSEC) - SDR products ingested from the NPP SD3E by Bruce Flynn, Steve Dutcher, and Greg Quinn (SSEC) - Atmospheric correction algorithm by Jacques Descloitres (Formerly GSFC) - Reprojection algorithm by Terry Haran (NSIDC)
Short URL to share this page:
https://svs.gsfc.nasa.gov/3888
Missions:
NPP
Suomi NPP
Data Used:
Suomi NPP/VIIRS also referred to as: VIIRS
11/21/2011
Note: While we identify the data sets used in these visualizations, we do not store any further details nor the data sets themselves on our site.
This item is part of this series:
NPP
Keywords:
SVS >> First Light
SVS >> NPP
NASA Science >> Earth