Earth
ID: 2811
Fires in Montana (with Fire Pixels)
This visualization shows some fires in Montana as seen by Terra/MODIS on 19 July 2003. This version includes fire pixels. This visualization was created in support of an Earth Science Update (ESU) focused on fires.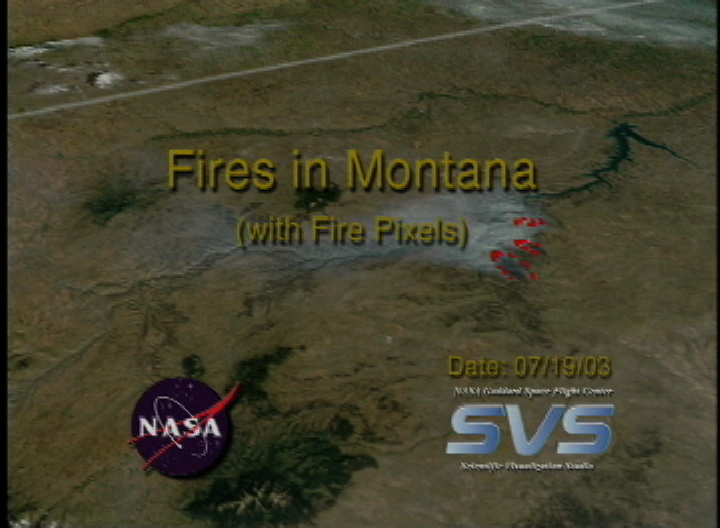 ---
Visualization Credits
Please give credit for this item to:
NASA/Goddard Space Flight Center Scientific Visualization Studio, MODIS Rapid Response Team, NASA Goddard Space Flight Center
Short URL to share this page:
https://svs.gsfc.nasa.gov/2811
Mission:
Terra
Data Used:
Note: While we identify the data sets used in these visualizations, we do not store any further details nor the data sets themselves on our site.
This item is part of this series:
Fires
Keywords:
SVS >> ESU
NASA Science >> Earth