Universe
ID: 10706
Terrestrial Gamma-ray Flashes Create Antimatter
NASA's Fermi Gamma-ray Space Telescope has detected beams of antimatter launched by thunderstorms. Acting like enormous particle accelerators, the storms can emit gamma-ray flashes, called TGFs, and high-energy electrons and positrons. Scientists now think that most TGFs produce particle beams and antimatter.

For additional animations showing bremsstrahlung and pair production gamma ray reactions, go here.

For more visualizations showing Fermi's TGF detections, go to#3747, #3748, and #3756.

For animations of the Fermi spacecraft and matter/antimatter, go to#10707 and #10651.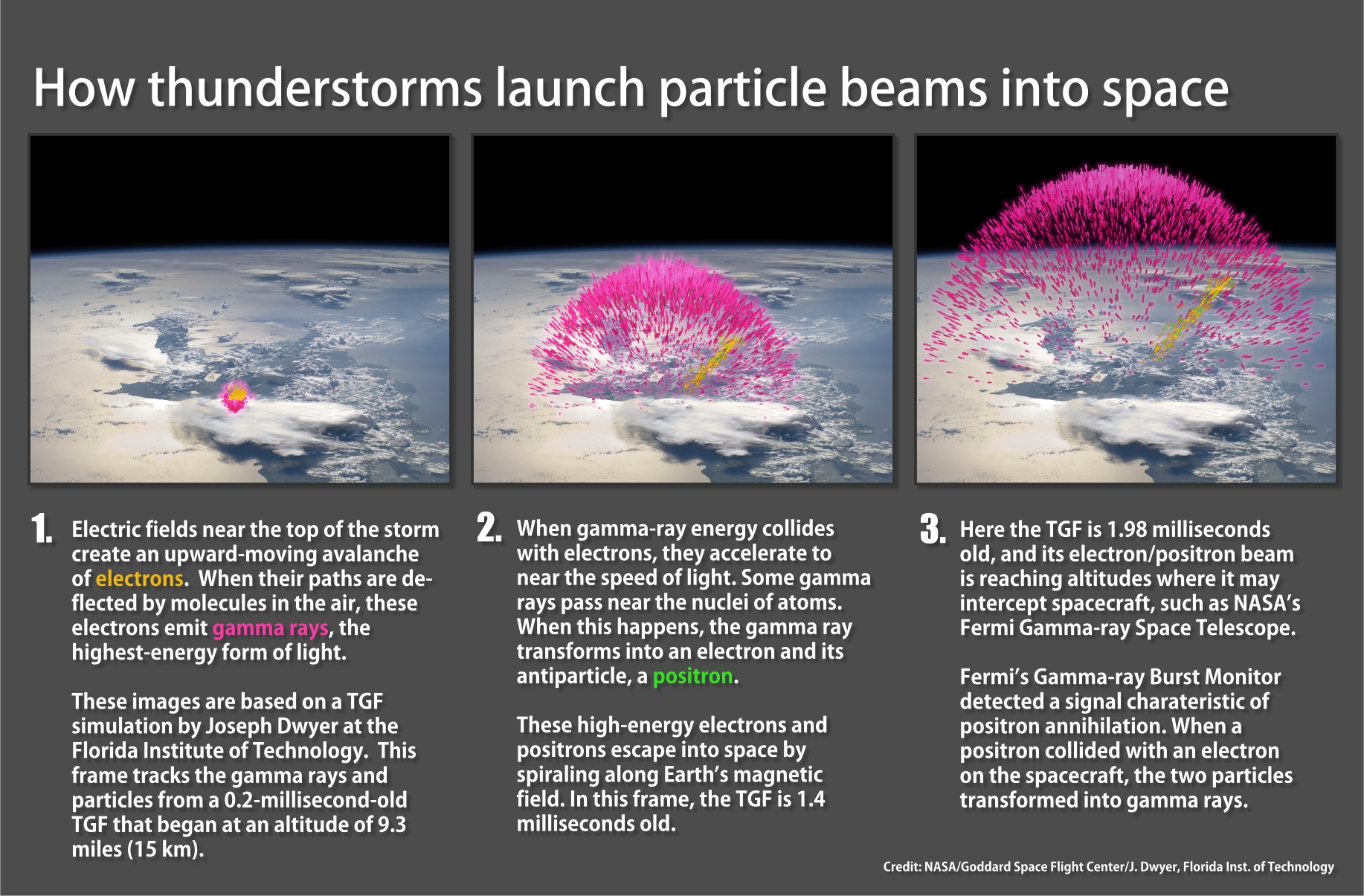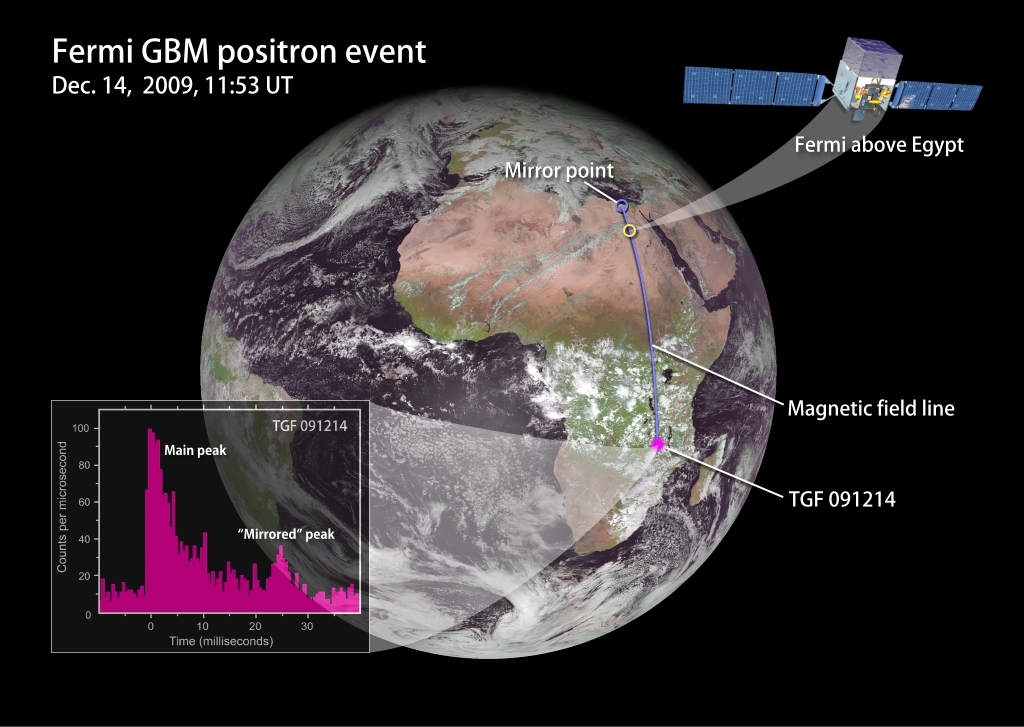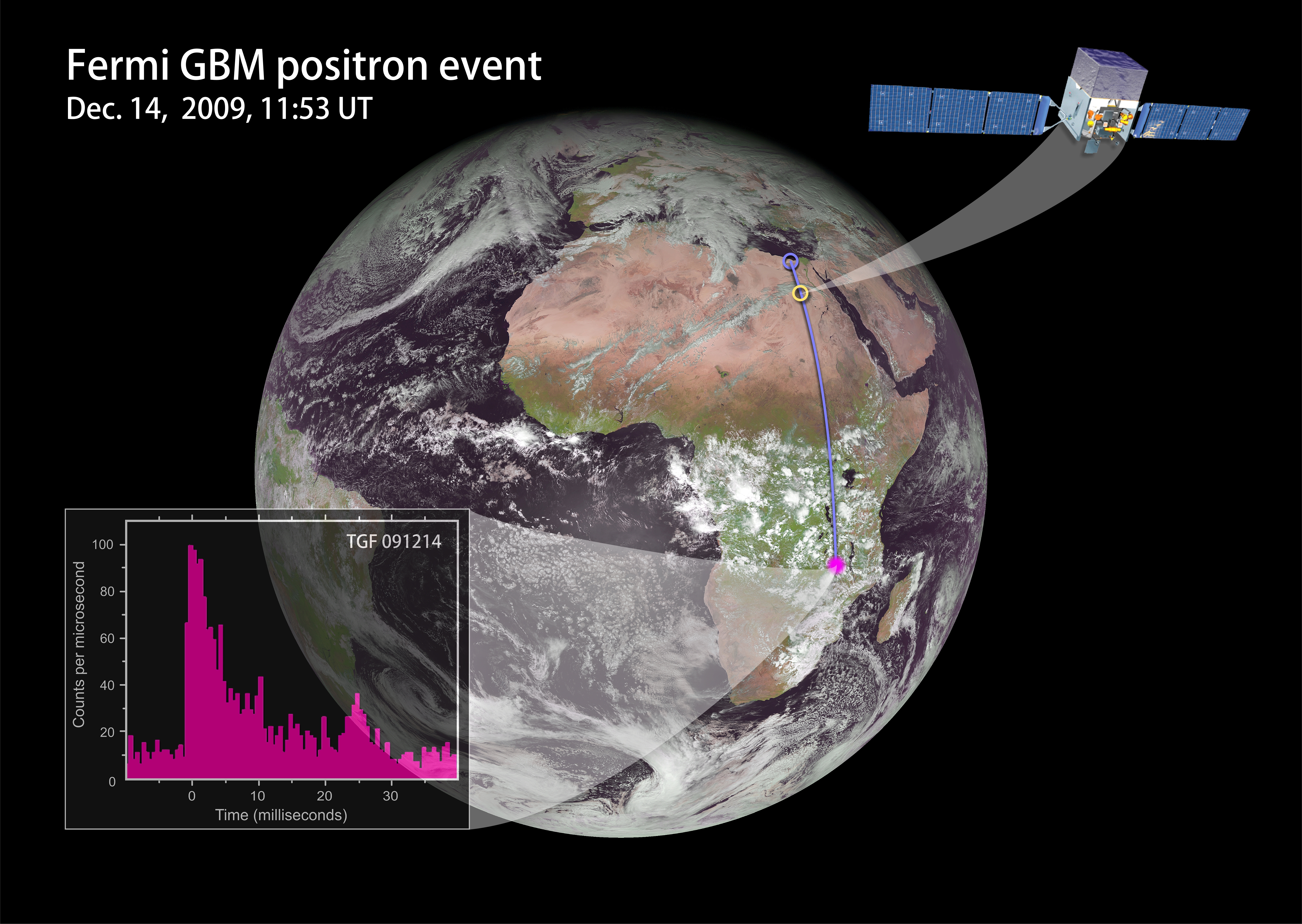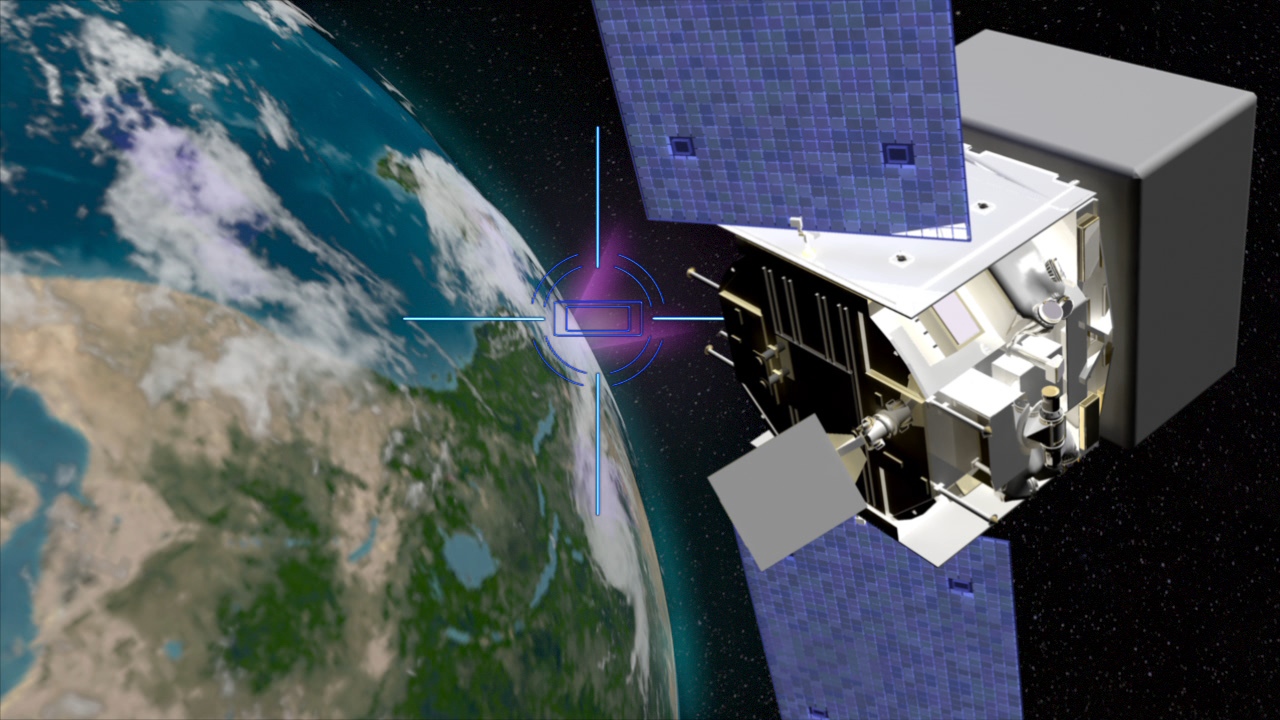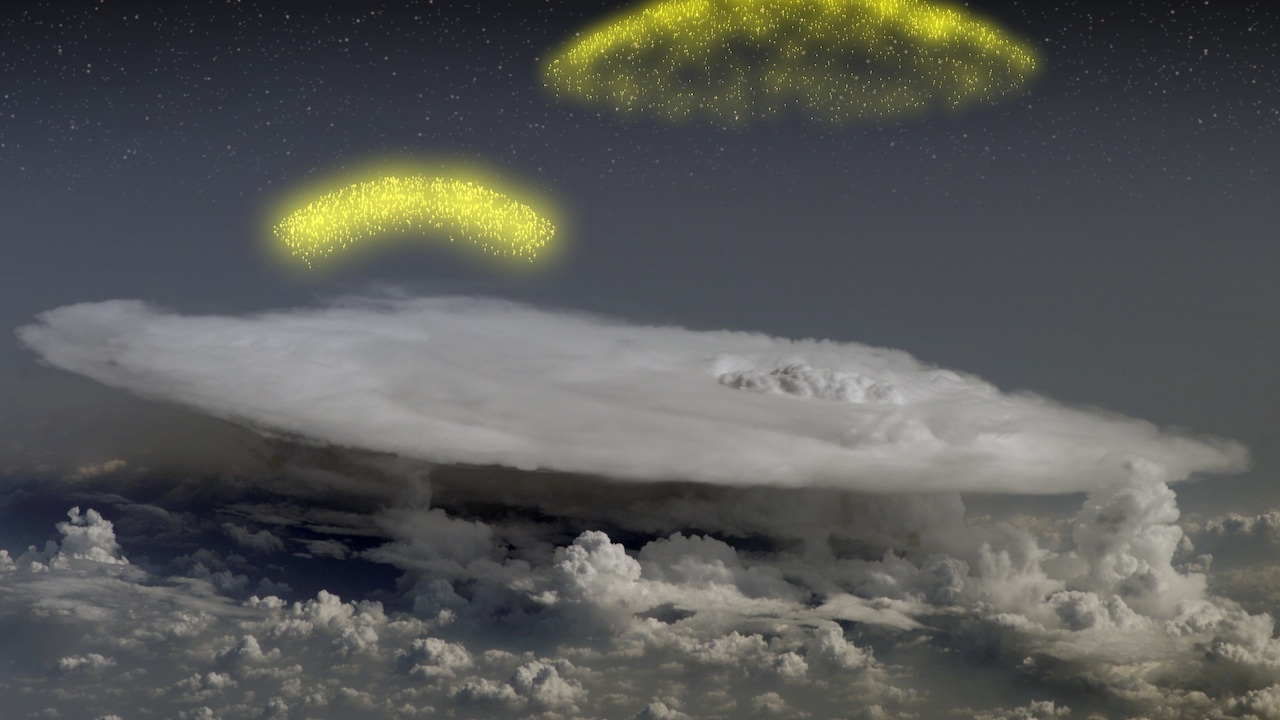 ---
Related
---
For More Information
---
Credits