Sun
ID: 4269
Various Sun Images for the Hyperwall
The Solar Dynamics Observatory (SDO) provides ultra high-definition imagery of the Sun in 13 different wavelengths, utilizing two imaging instruments, the Atmospheric Imaging Assembly (AIA) instrument and the Helioseismic and Magnetic Imager (HMI). These images were captured by SDO on December 6, 2010.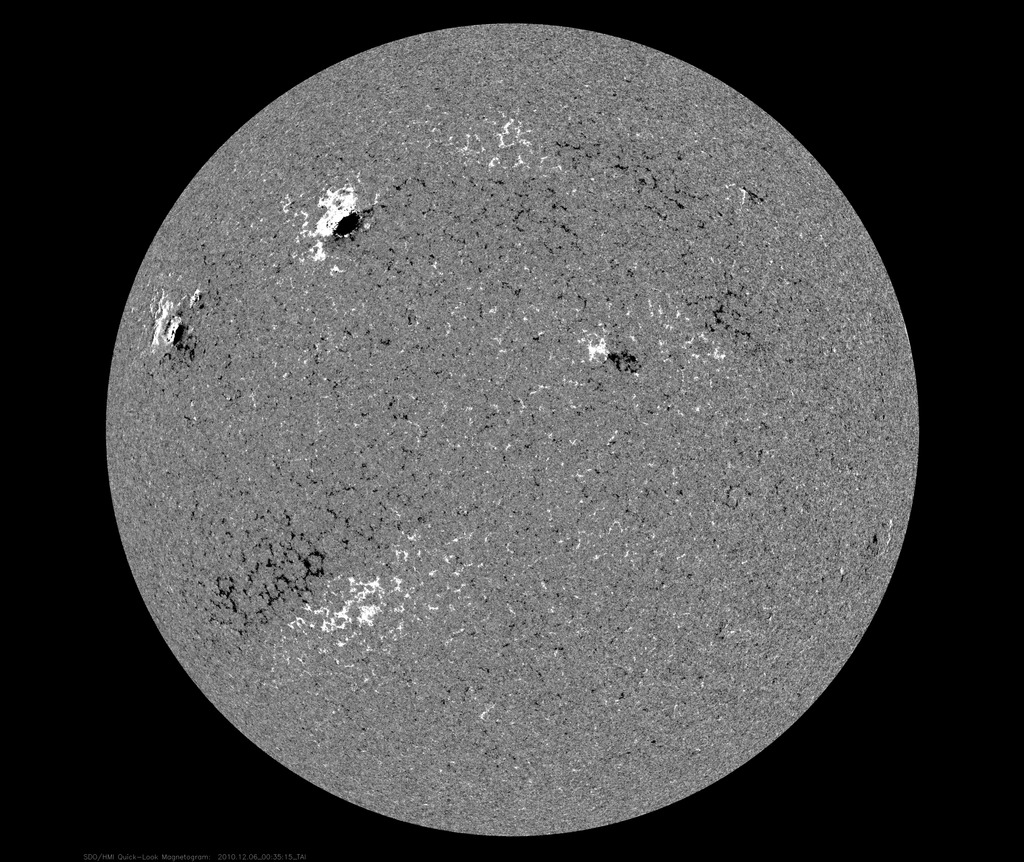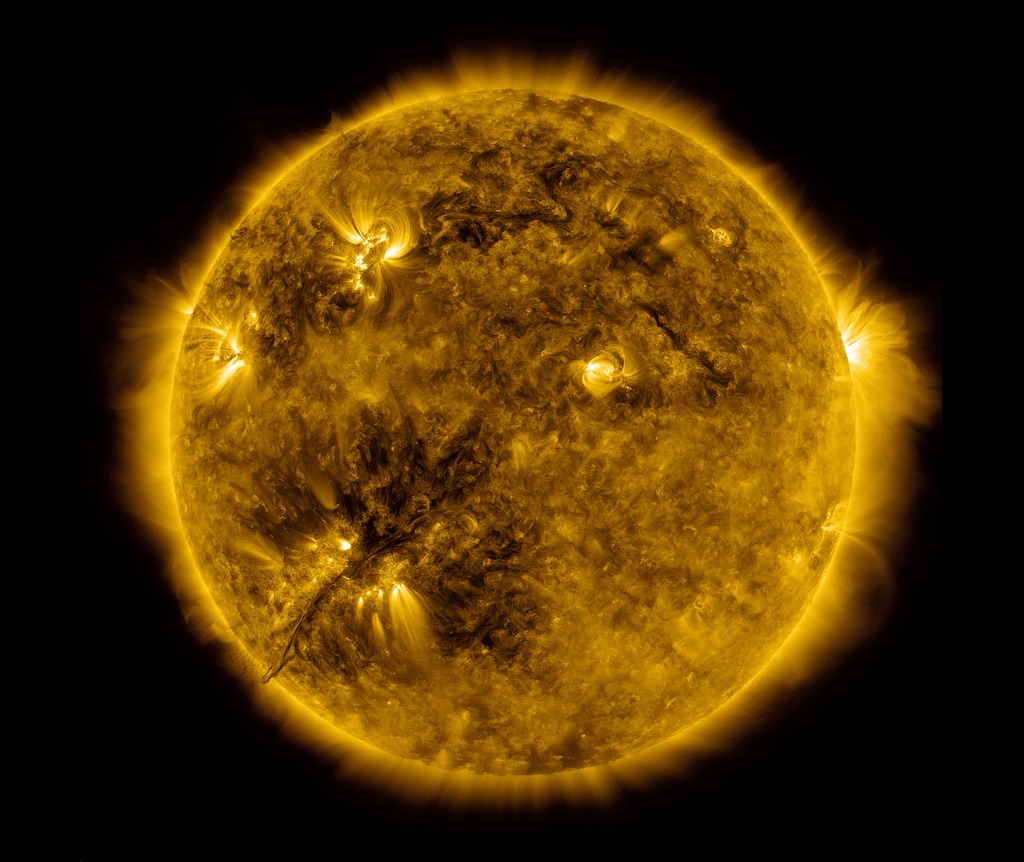 ---
Visualization Credits
Please give credit for this item to:
NASA's Scientific Visualization Studio
Short URL to share this page:
http://svs.gsfc.nasa.gov/4269
Data Used:
SDO/HMI/Continuum
2010-12-06 00:35:15
SDO/HMI/Magnetogram
2010-12-06 00:35:15
SDO/AIA/171 Filter
2010-12-06 00:35:15
SDO
2010-12-06 00:35:15
Note: While we identify the data sets used in these visualizations, we do not store any further details nor the data sets themselves on our site.
Keywords:
NASA Science >>
Sun
SVS >>
Hyperwall