Planets and Moons
ID: 3760
LRO Supports LCROSS
Lunar Reconnaissance Orbiter (LRO) and the Lunar Crater Observation and Sensing Satellite (LCROSS) were launched together on the same Atlas V rocket on June 18, 2009. Months later, after following very different paths to the moon, LRO and LCROSS met once more. LCROSS struck the floor of Cabeus crater, near the south pole of the moon, at 11:31 UT on October 9, 2009. LRO witnessed the impact from its orbit 50 kilometers (30 miles) above the surface.

The purpose of the crash was to create a plume of debris that could be examined for the presence of water and other chemicals in the lunar regolith. LRO's early reconnaissance of the moon gave LCROSS mission planners valuable data in the months before LCROSS arrived, allowing them to choose an impact site with a high probability of producing interesting findings. LRO was also there for the event itself, using its array of instruments to gather data in the aftermath of the impact.

This animation shows LRO and LCROSS from 5 minutes before to 5 minutes after the impact. Data gathered before the impact is represented by early results from LRO's Lunar Exploration Neutron Detector (LEND). LEND can sense hydrogen, and therefore possible water, in the lunar soil. The area of high hydrogen concentration in Cabeus (purple) is like a bullseye for LCROSS.

Data gathered by LRO after the impact is represented by Diviner temperature measurements taken seconds after the crash. Diviner detected the heat from lunar soil melted and vaporized by the enormous energy of the impact.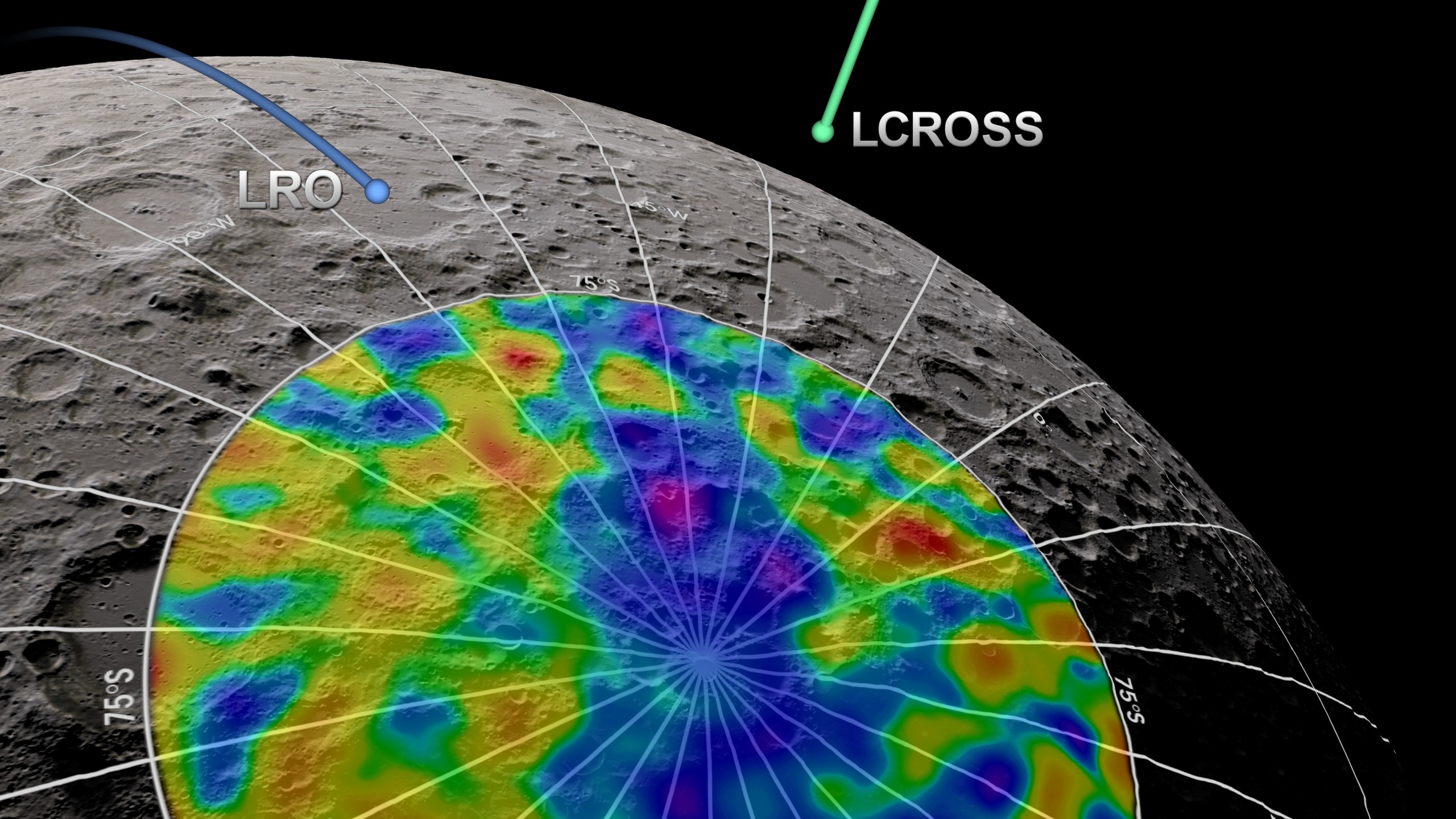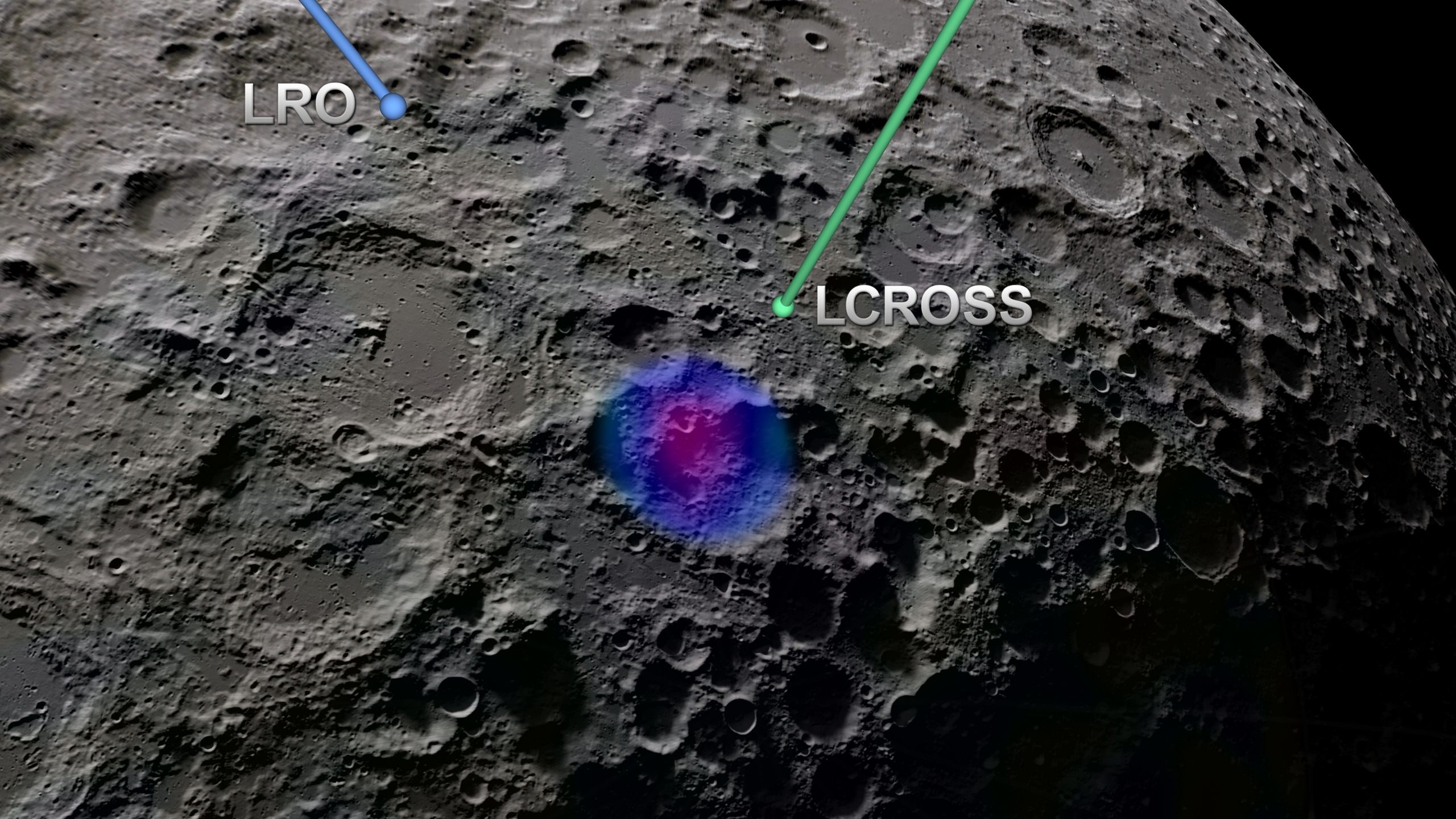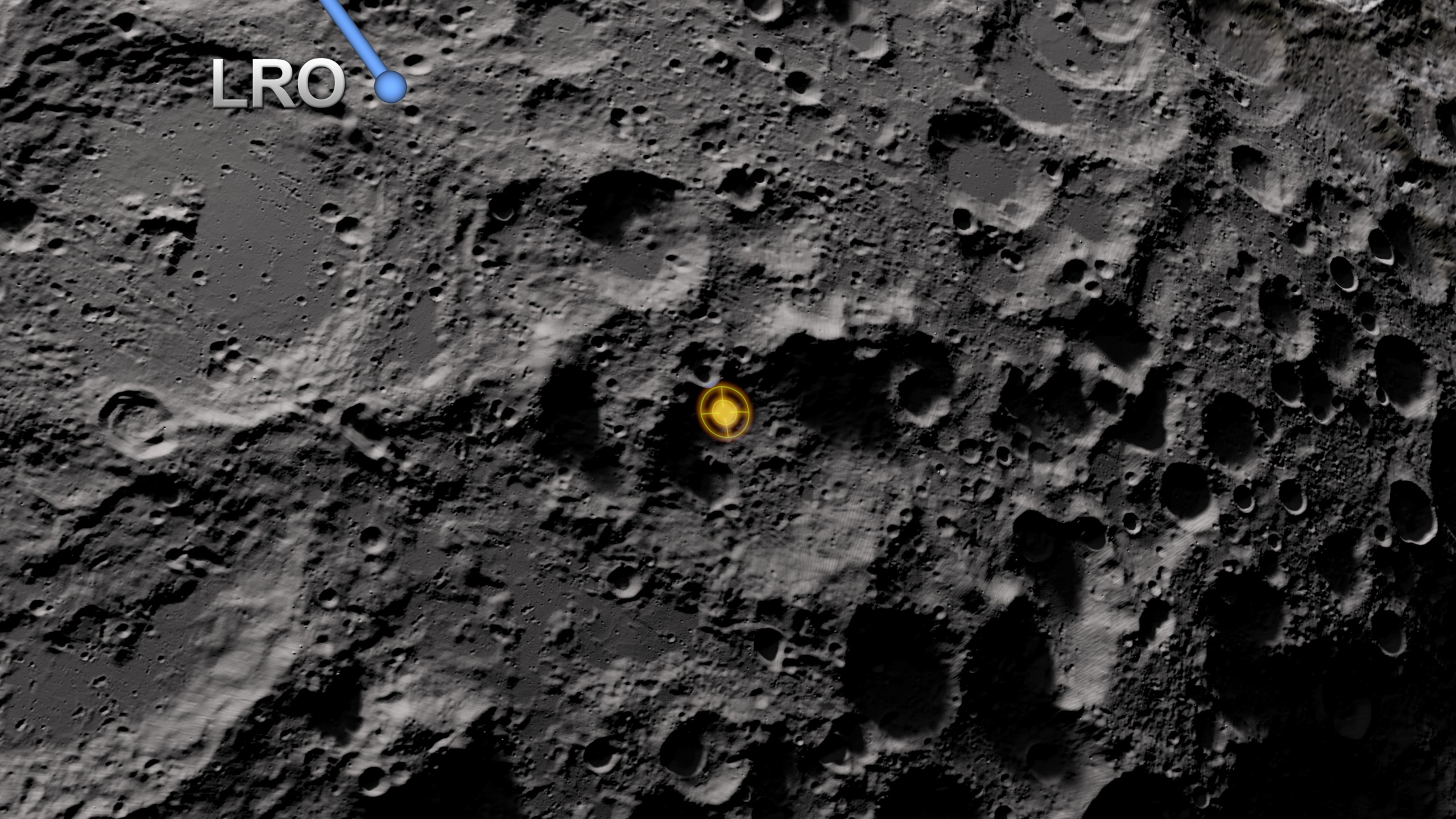 ---
Visualization Credits
Please give credit for this item to:
NASA/Goddard Space Flight Center Scientific Visualization Studio