Planets and Moons
ID: 3582
Lunar Topography in False Color
An updated version of this animation is available here.

This animation is a brief tour of several prominent features of the Moon's terrain: Tycho crater, the south pole, and the South Pole-Aitken basin. The height of the terrain is color-coded, with blues and greens representing low altitudes and reds representing high altitudes. The view is match-moved to a companion piece showing the Moon in natural colors.

The elevation map comprises low-resolution data from a number of sources, including the Clementine and JAXA/SELENE spacecraft, combined with high-resolution insets for Tycho and the region near the south pole. One of the goals of the Lunar Reconnaissance Orbiter mission is the creation of a high-resolution elevation map of the entire surface of the Moon.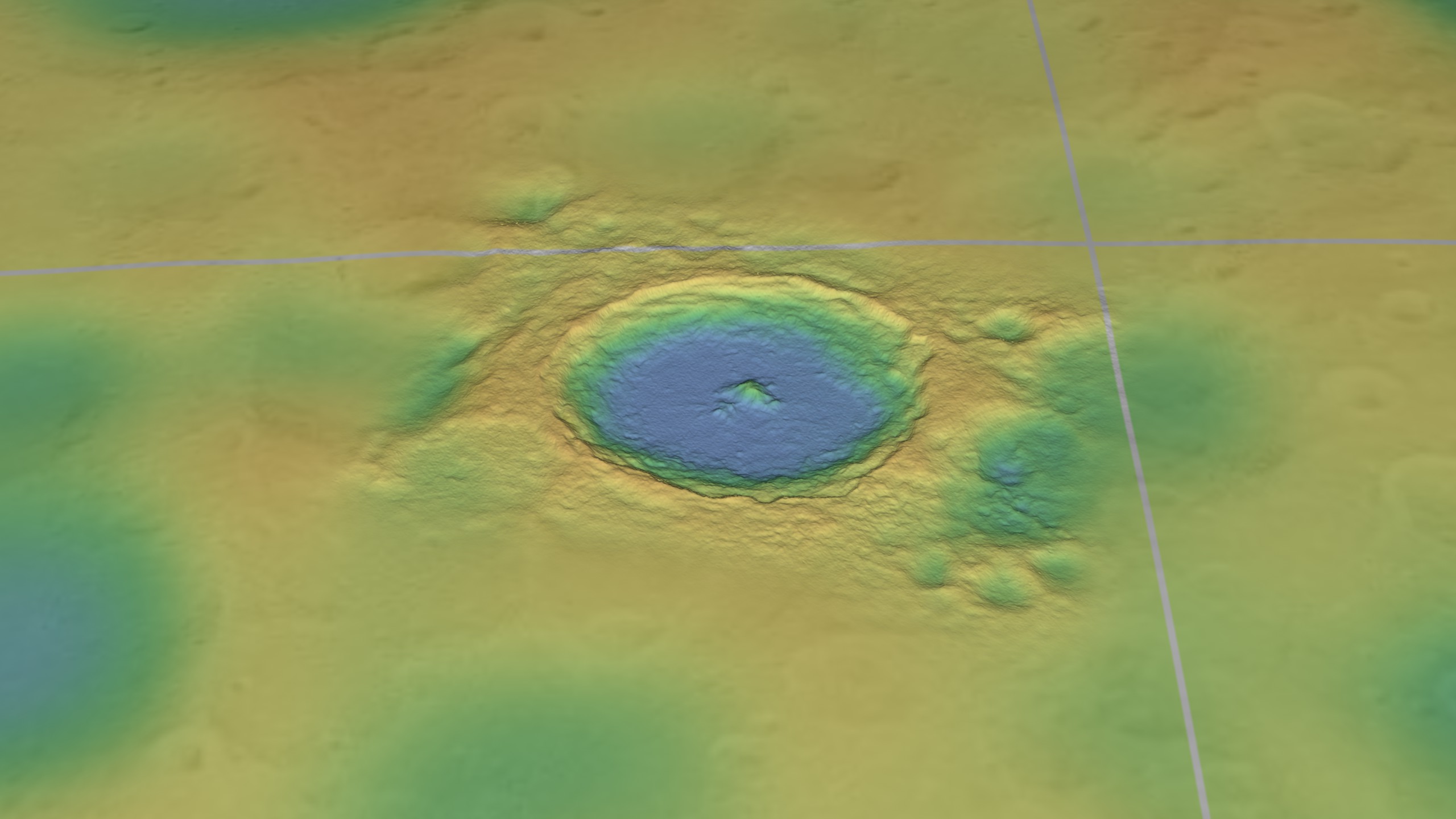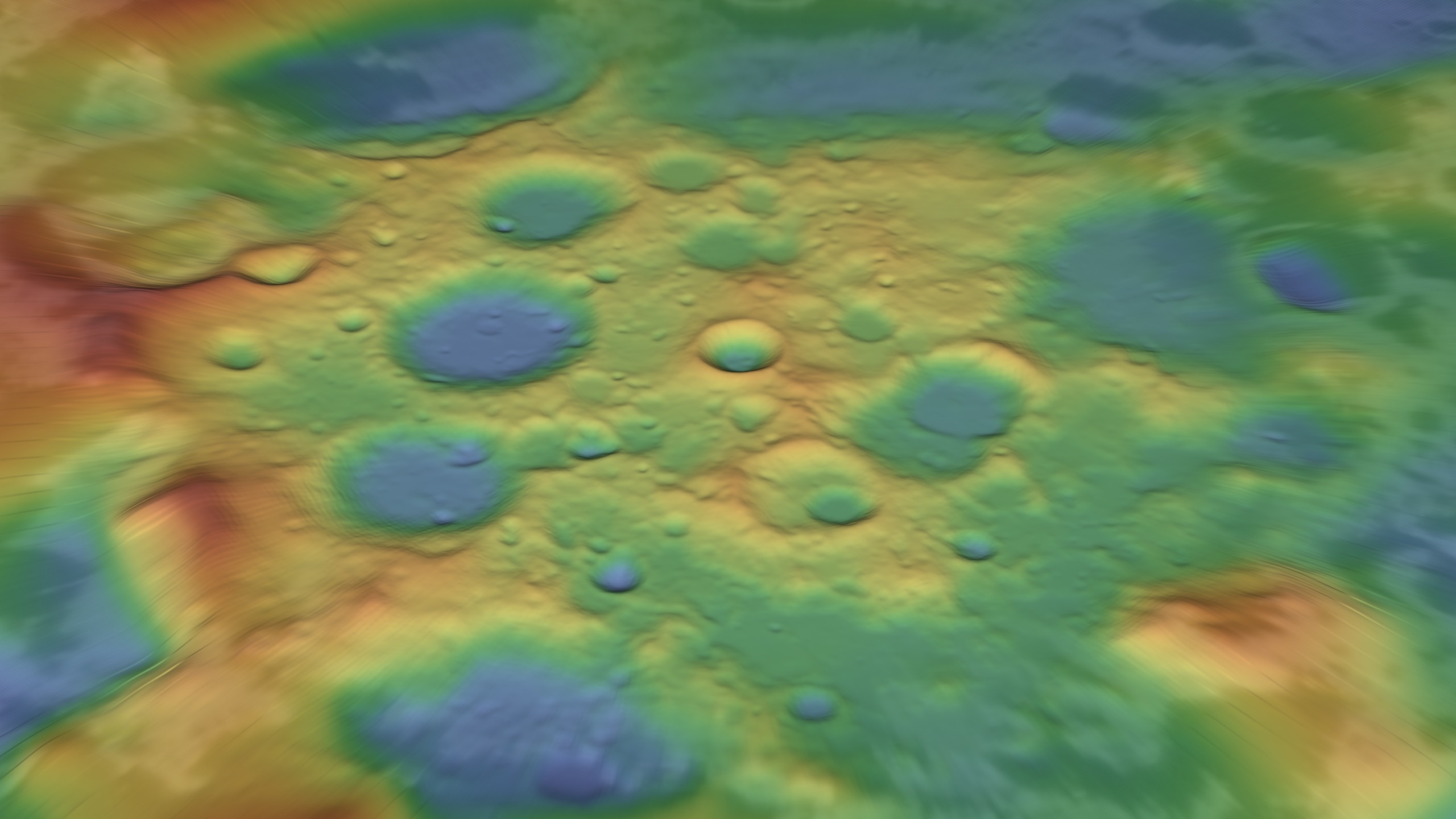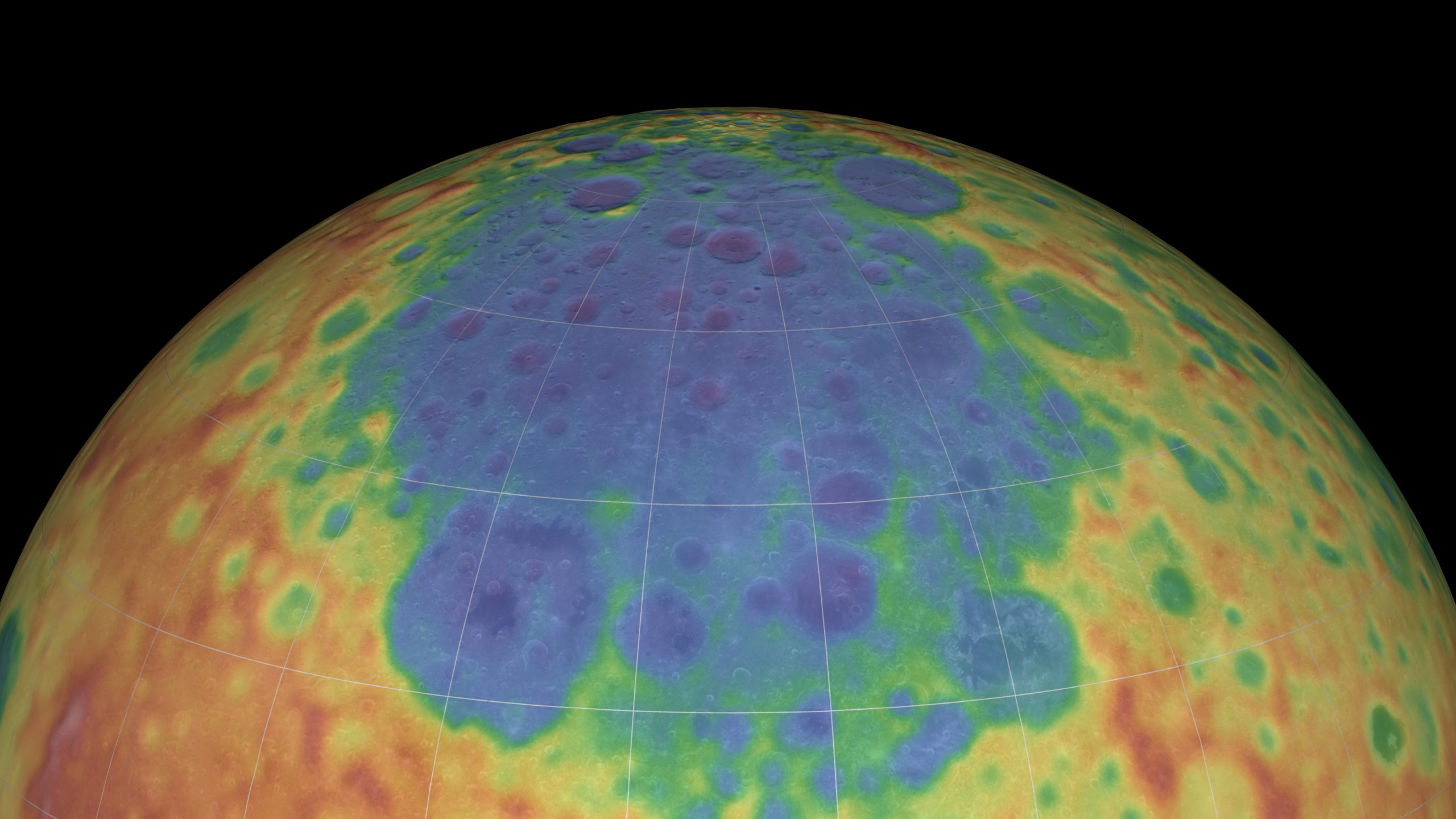 ---
For More Information
---
Visualization Credits
Please give credit for this item to:
NASA/Goddard Space Flight Center Scientific Visualization Studio. Some elevation data provided by JAXA/SELENE.