Earth
ID: 3268
Hurricane Rita Rain Accumulation
This animation shows rain accumulation from Hurricane Rita from September 18 through 25, 2005 based on data from the Tropical Rainfall Measuring Mission (TRMM) Multisatellite Precipitation Analysis. Satellite cloud data from NOAA/GOES is overlaid for context. The accumulation is shown in colors ranging from green (less than 30 mm of rain) through red (80 mm or more). The TRMM satellite, using the world's only spaceborne rain radar and other microwave instruments, measures rainfall over the ocean.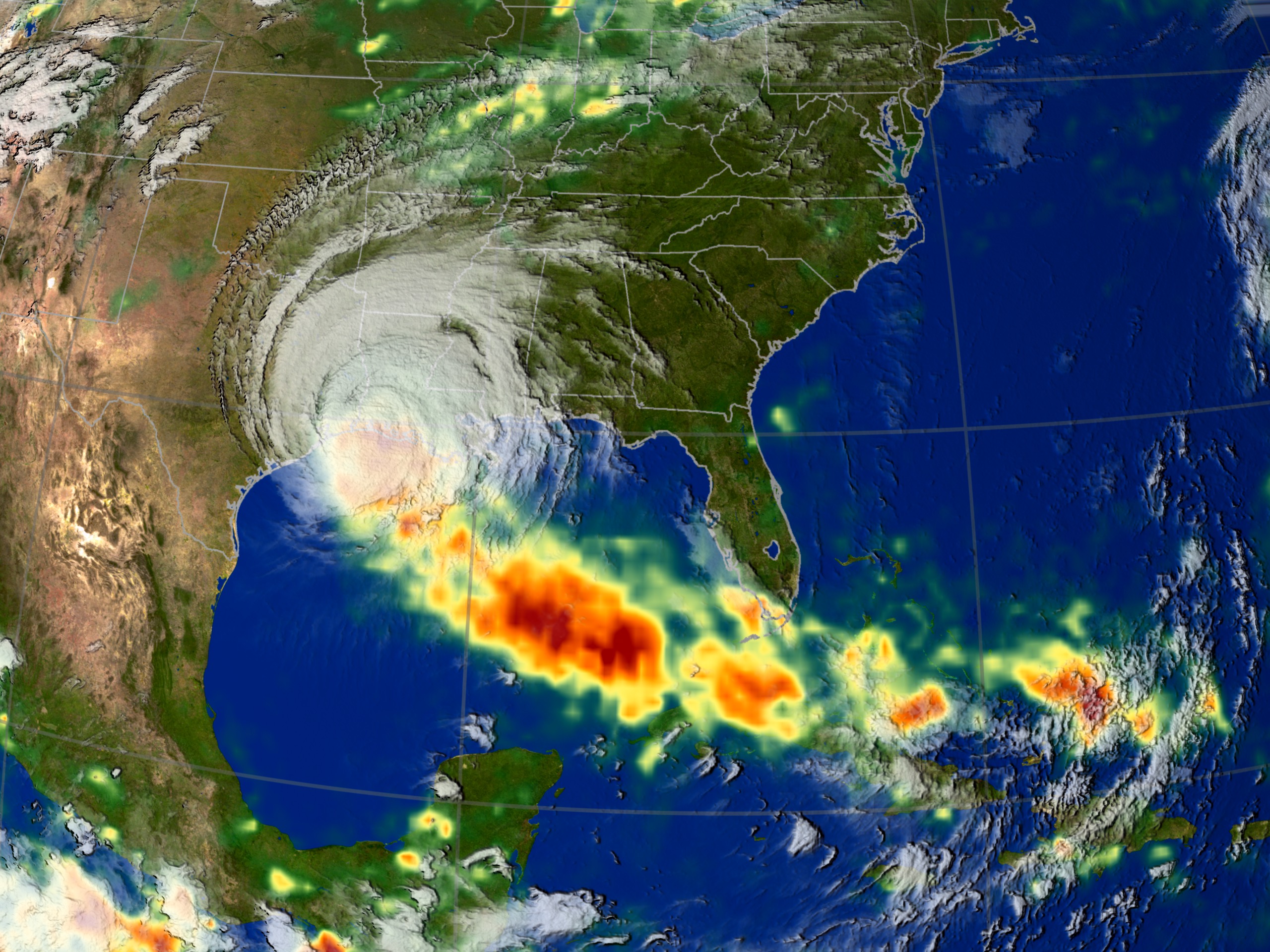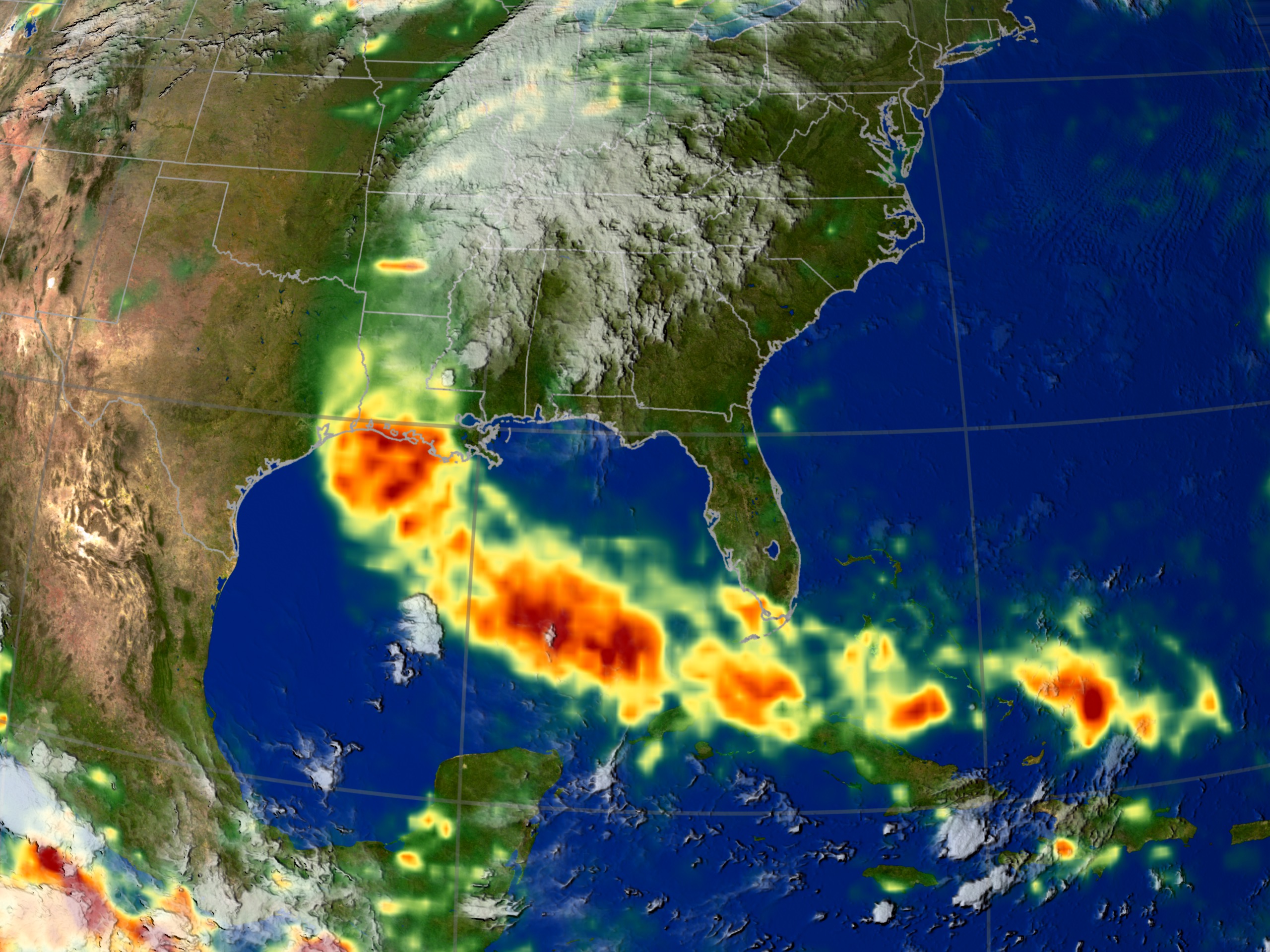 ---
Visualization Credits
Please give credit for this item to:
NASA/Goddard Space Flight Center Scientific Visualization Studio

The Blue Marble data is courtesy of Reto Stockli (NASA/GSFC).
Short URL to share this page:
http://svs.gsfc.nasa.gov/3268
Missions:
Terra
Tropical Rainfall Measuring Mission - TRMM
Data Used:
TRMM and DMSP/SSM/I and TMI/3B4XRT
2005/09/18 - 2005/09/25
Terra/MODIS/Blue Marble
GOES-8/IR4
2005/09/18 - 2005/09/25
Aqua/MODIS/Blue Marble
Note: While we identify the data sets used in these visualizations, we do not store any further details nor the data sets themselves on our site.
This item is part of this series:
Hurricane Rita
Keywords:
DLESE >>
Natural hazards
SVS >>
Rainfall
GCMD >>
Earth Science
>>
Atmosphere
>>
Clouds
GCMD >>
Earth Science
>>
Atmosphere
>>
Clouds
>>
Cloud Amount/Frequency
SVS >>
GOES
NASA Science >>
Earth
GCMD keywords can be found on the Internet with the following citation:
Olsen, L.M., G. Major, K. Shein, J. Scialdone, S. Ritz, T. Stevens, M. Morahan, A. Aleman, R. Vogel, S. Leicester, H. Weir, M. Meaux, S. Grebas, C.Solomon, M. Holland, T. Northcutt, R. A. Restrepo, R. Bilodeau, 2013. NASA/Global Change Master Directory (GCMD) Earth Science Keywords. Version 8.0.0.0.0