Earth
ID: 2557
Salt Lake City, Utah Area Flyover During Winter (NASM2002)
Landsat 7 imagery is combined here with terrain elevation data to create a view of the Salt Lake City area. This image was taken in the Winter of 2001 and can be compared to identical animations using images taken at other times of the year. This visualization was created for the NASM2002 presentation and is based on a earlier visualizations created for the 2002 Winter Olympics in Salt Lake City.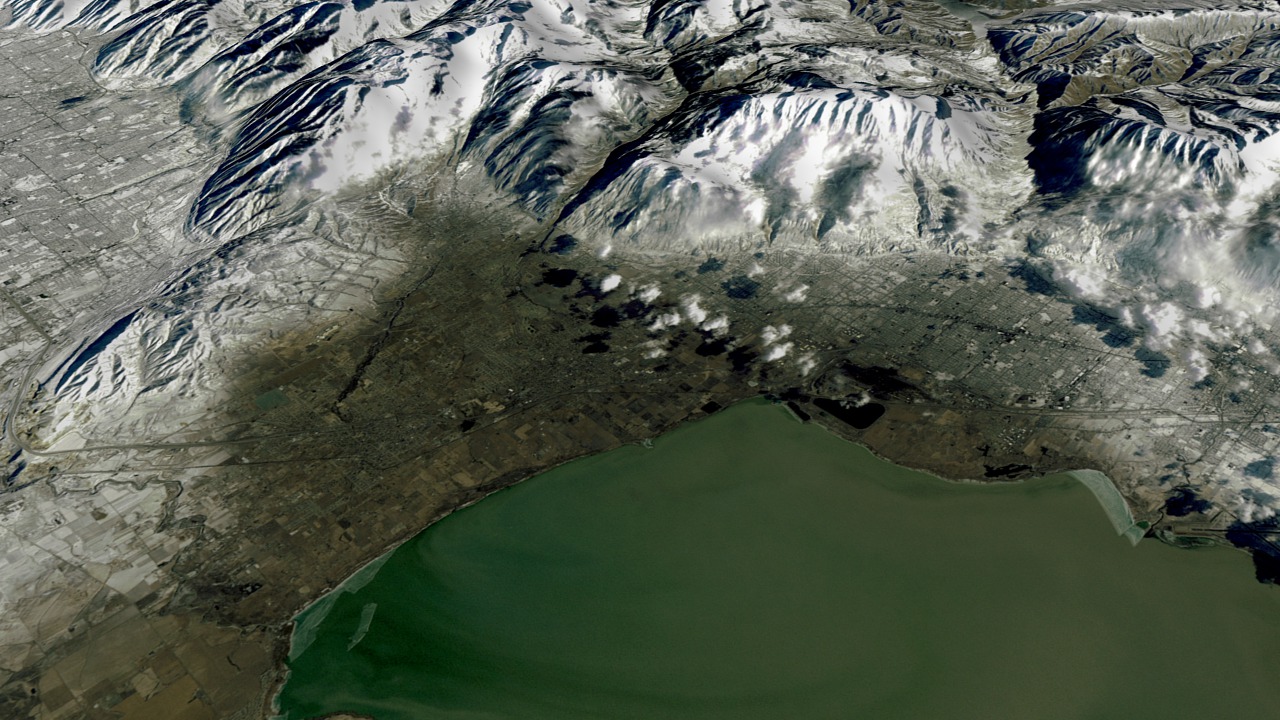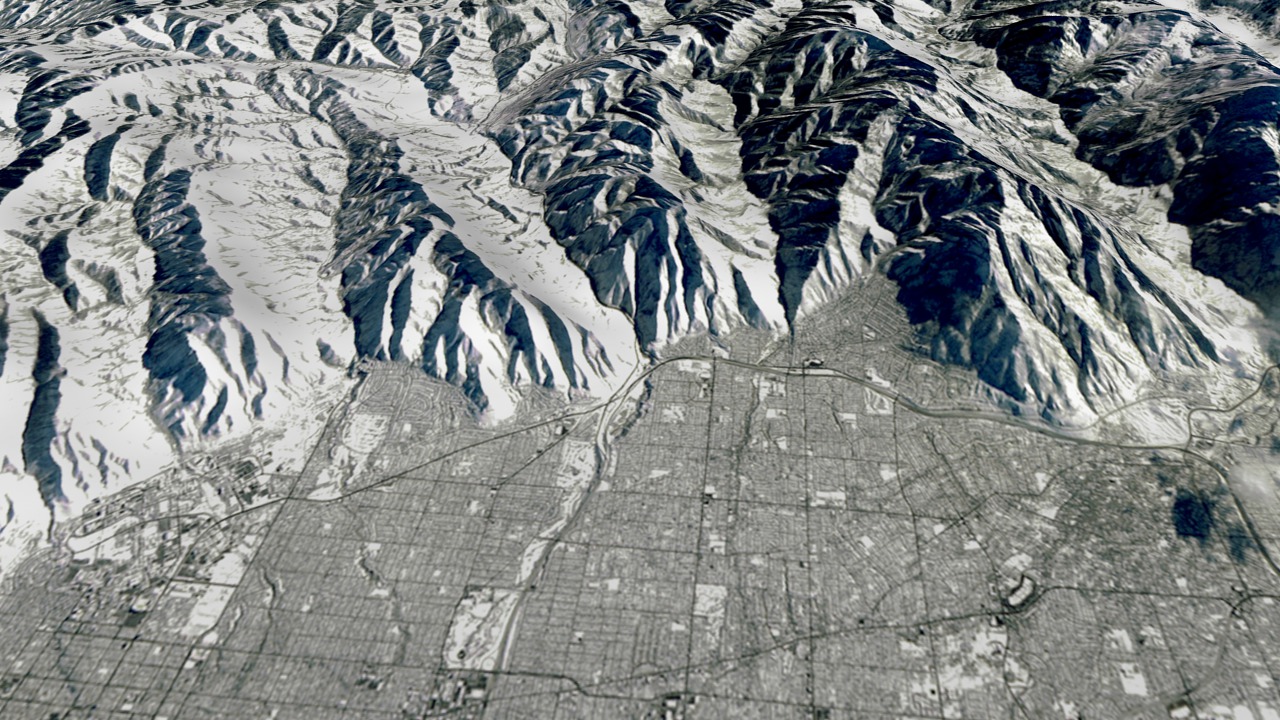 ---
Visualization Credits
Please give credit for this item to:
NASA/Goddard Space Flight Center Scientific Visualization Studio
Short URL to share this page:
https://svs.gsfc.nasa.gov/2557
Mission:
Landsat
Data Used:
Landsat-7/ETM+
2001/02/08
30 arc-minute elevation
Model - USGS
Note: While we identify the data sets used in these visualizations, we do not store any further details nor the data sets themselves on our site.
This item is part of this series:
NASM2002
Goddard TV Tape:
G2008-041HD
-- NASAs Landsat in HD 2008 Resource Tape
Keywords:
SVS >> HDTV
DLESE >> Physical geography
SVS >> Seasons
NASA Science >> Earth