Universe
ID: 10549
Swift Survey Finds 'Smoking Gun' of Black Hole Activation
Astronomers using X-ray data from an ongoing survey by NASA's Swift satellite have solved a decades-long mystery. Why, when most galaxies host giant black holes in their centers, do only about one percent of them emit vast amounts of energy?

The new findings confirm that the black holes "light up" when galaxies collide — and may offer insight into the future behavior of the black hole in our own galaxy.

The intense emission from galaxy centers, or nuclei, arises near a supermassive black hole containing between a million and a billion times the sun's mass. Giving off as much as 10 billion times the sun's energy, some of these active galactic nuclei (AGN) — a class that includes quasars and blazars — are the most luminous objects in the universe.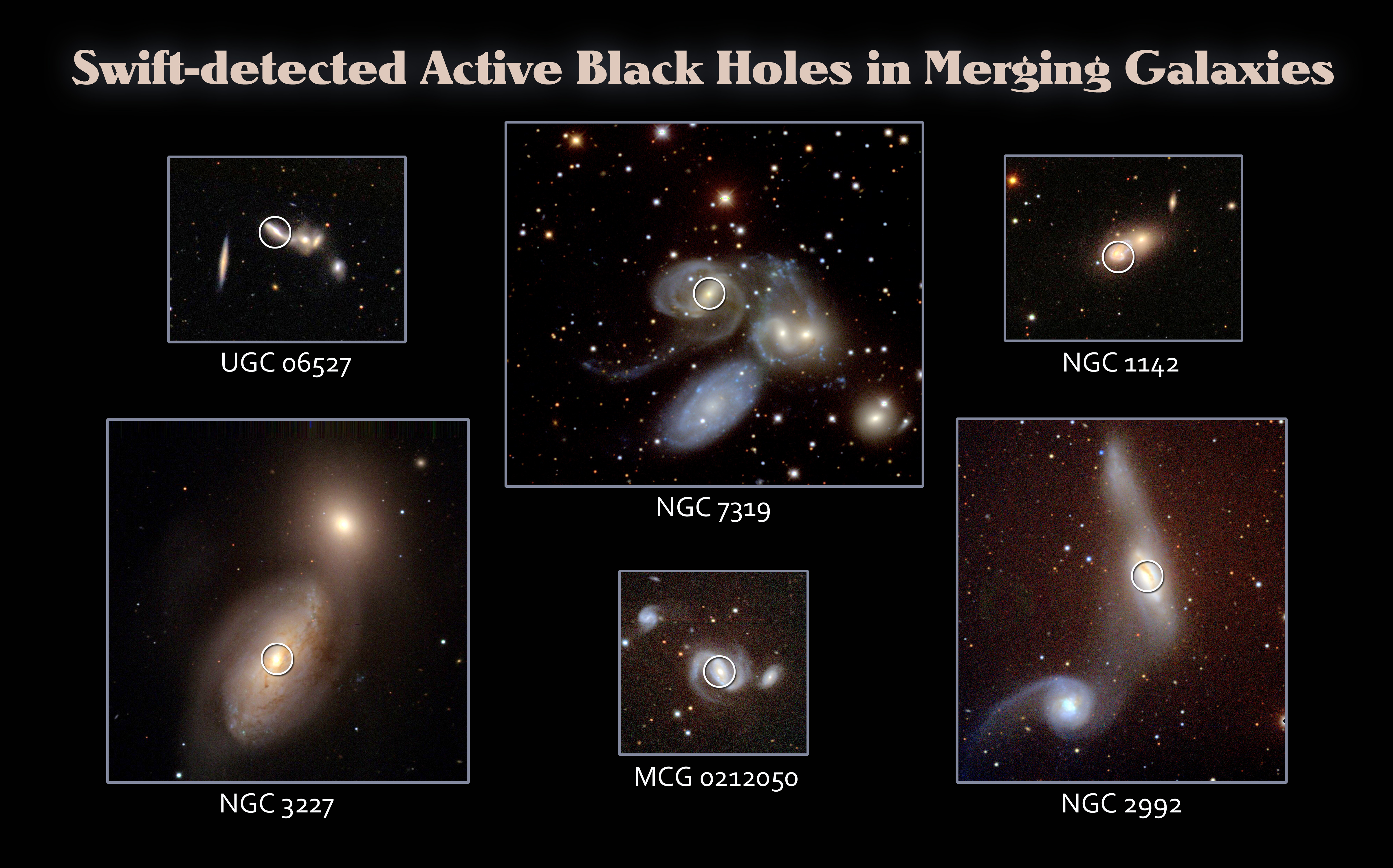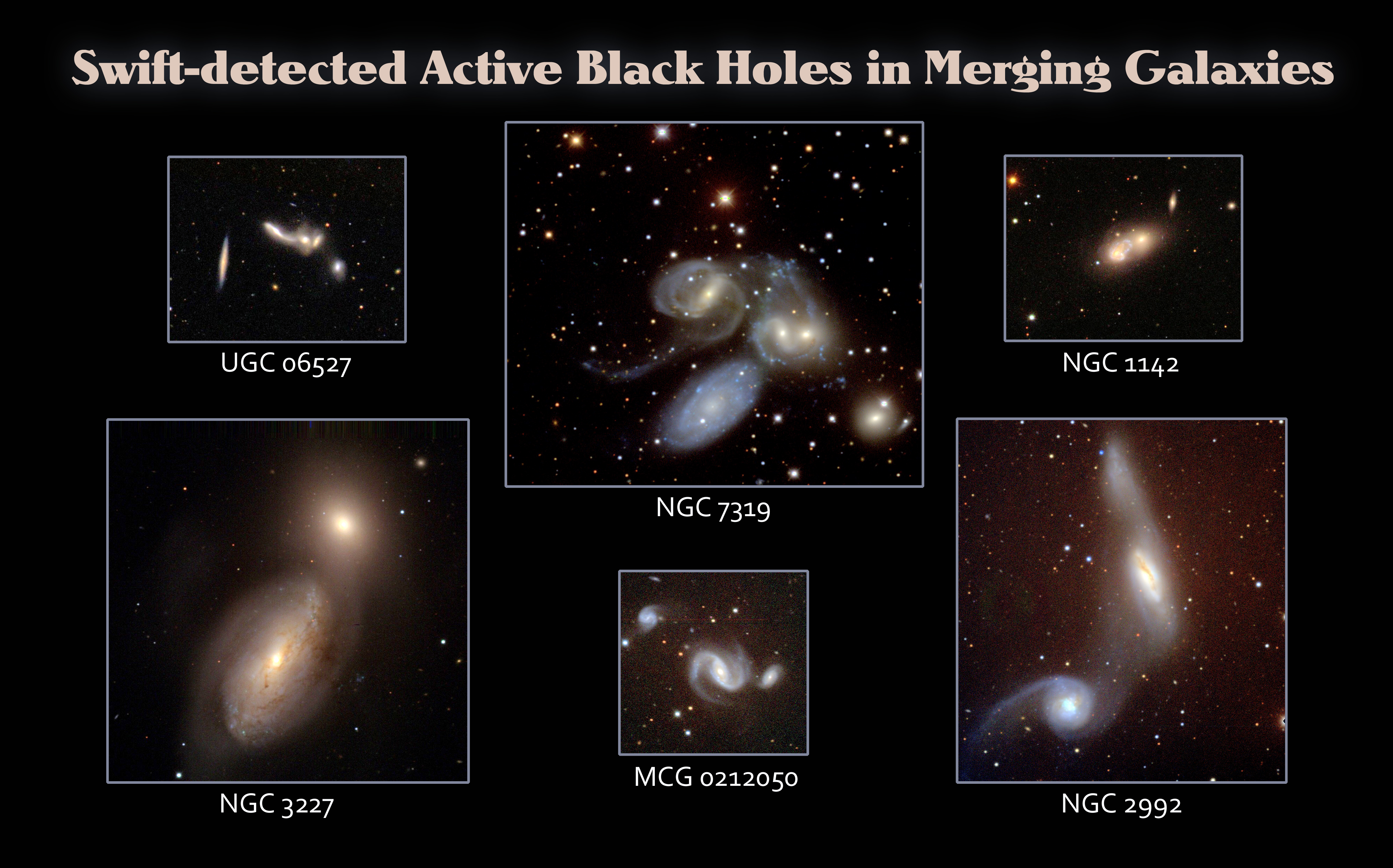 ---
For More Information
---
Credits
Please give credit for this page to:
NASA/Goddard Space Flight Center. However, each image should be credited as indicated above.