Earth
ID: 20021
Ice Albedo - Global View
This is a conceptual animation showing how polar ice reflects light from the sun. As this ice begins to melt, less sunlight gets reflected into space. It is instead absorbed into the oceans and land, raising the overall temperature, and fueling further melting.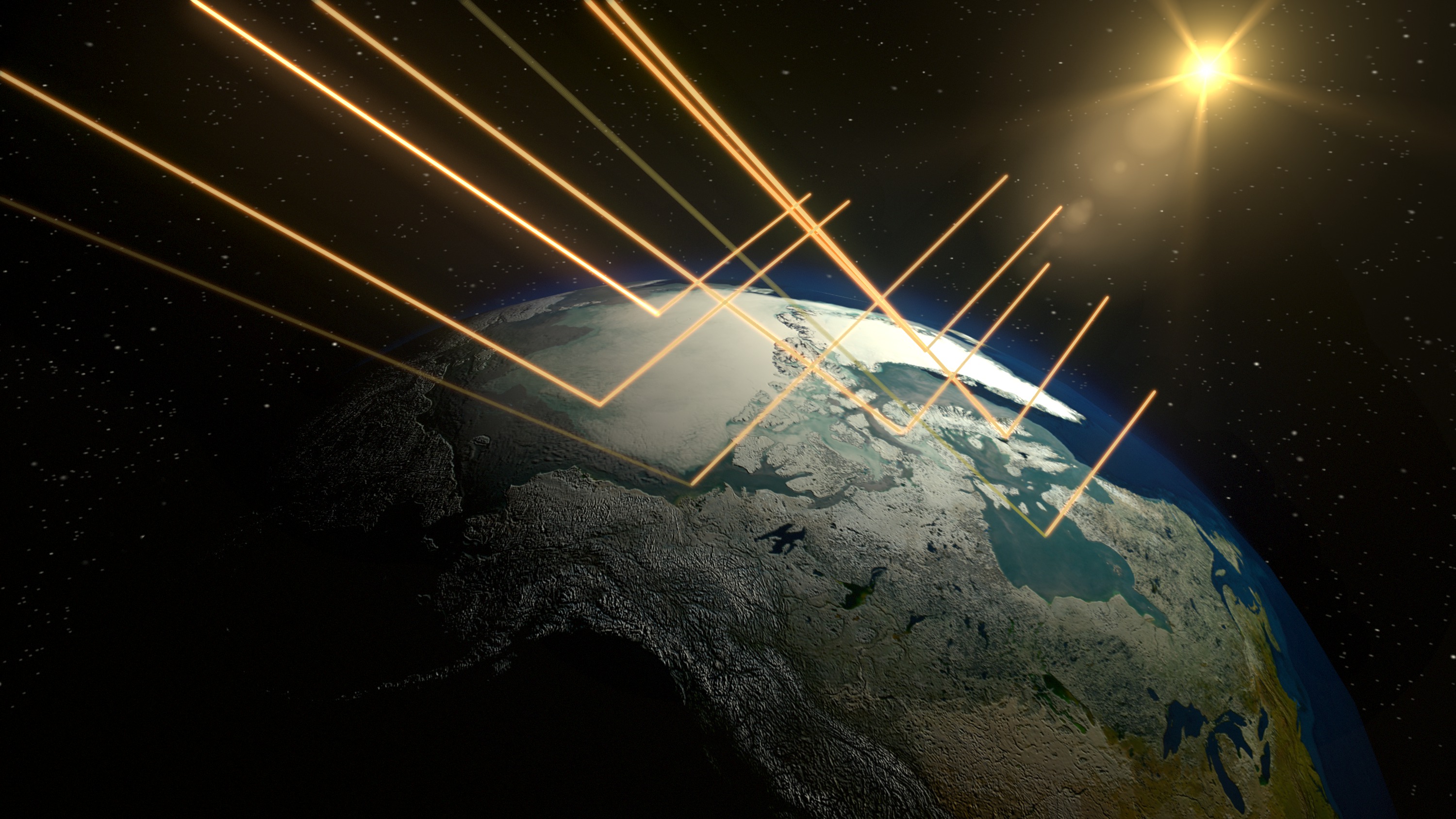 ---
Related
---
Animation Credits
Please give credit for this item to:
NASA/Goddard Space Flight Center Conceptual Image Lab

The Blue Marble data is courtesy of Reto Stockli (NASA/GSFC).
Short URL to share this page:
http://svs.gsfc.nasa.gov/20021
Mission:
Terra
Data Used:
Terra and Aqua/MODIS/Blue Marble Land Cover
Note: While we identify the data sets used in these visualizations, we do not store any further details nor the data sets themselves on our site.
Goddard TV Tape:
G2007-001HD
-- NASA's HD Climate Change Resource Tape
Keywords:
SVS >>
Byrne
DLESE >>
Climatology
DLESE >>
Cryology
SVS >>
Gonnelli
SVS >>
HDTV
SVS >>
Polar Ice
SVS >>
Reflectivity
GCMD >>
Earth Science
>>
Cryosphere
>>
Sea Ice
>>
Ice Growth/Melt
GCMD >>
Earth Science
>>
Cryosphere
>>
Snow/Ice
>>
Albedo
GCMD >>
Earth Science
>>
Cryosphere
>>
Snow/Ice
>>
Freeze/Thaw
SVS >>
Hyperwall
SVS >>
Copenhagen
NASA Science >>
Earth
GCMD keywords can be found on the Internet with the following citation:
Olsen, L.M., G. Major, K. Shein, J. Scialdone, S. Ritz, T. Stevens, M. Morahan, A. Aleman, R. Vogel, S. Leicester, H. Weir, M. Meaux, S. Grebas, C.Solomon, M. Holland, T. Northcutt, R. A. Restrepo, R. Bilodeau, 2013. NASA/Global Change Master Directory (GCMD) Earth Science Keywords. Version 8.0.0.0.0