Earth
ID: 3916
Multi-year Arctic Sea Ice
The most visible change in the Arctic region in recent years has been the rapid decline of the perennial ice cover. The perennial ice is the portion of the sea ice floating on the surface of the ocean that survives the summer. This ice that spans multiple years represents the thickest component of the sea ice cover.

These still images show a comparison of the perennial Arctic sea ice and the first-year sea ice in 1980, 2008 and 2012. The bright white central mass shows the perennial sea ice while the larger light blue area shows the full extent of the winter sea ice including the average annual sea ice during the months of November, December and January.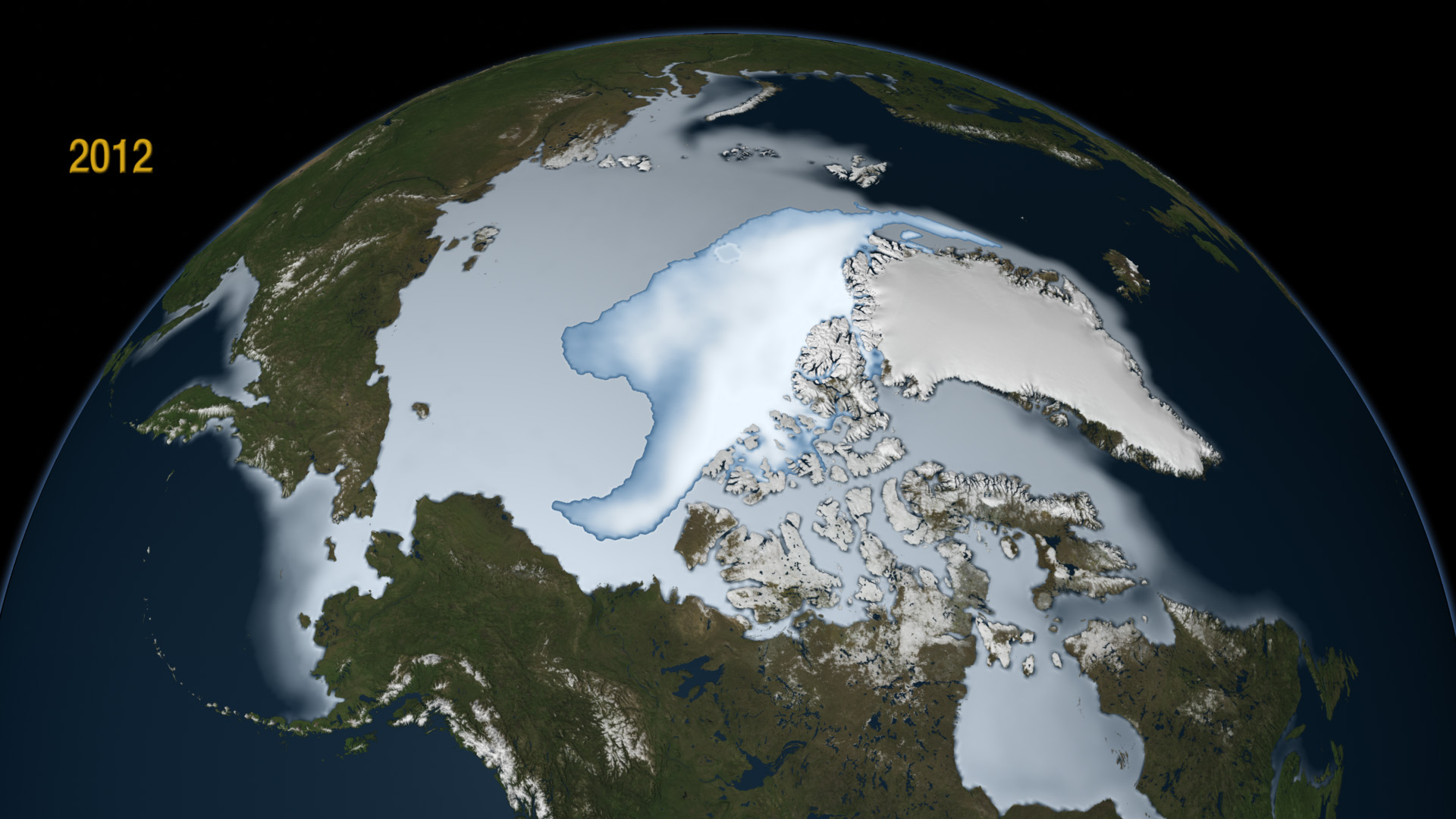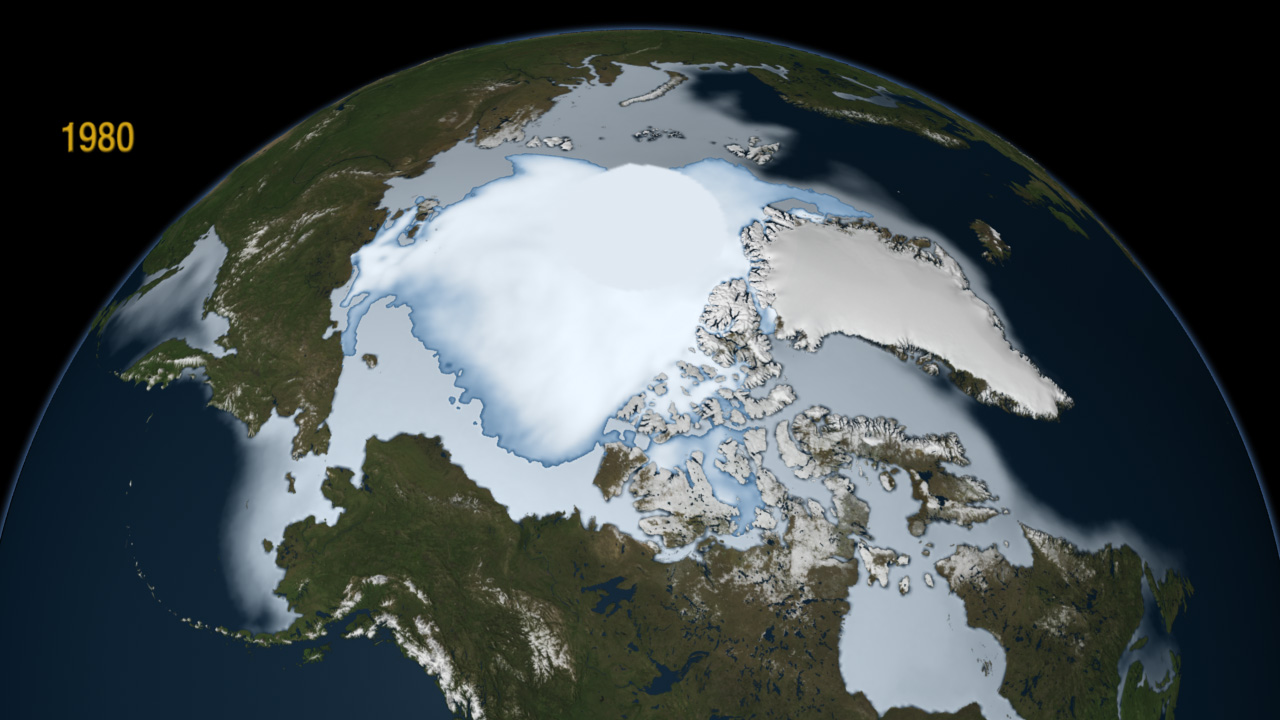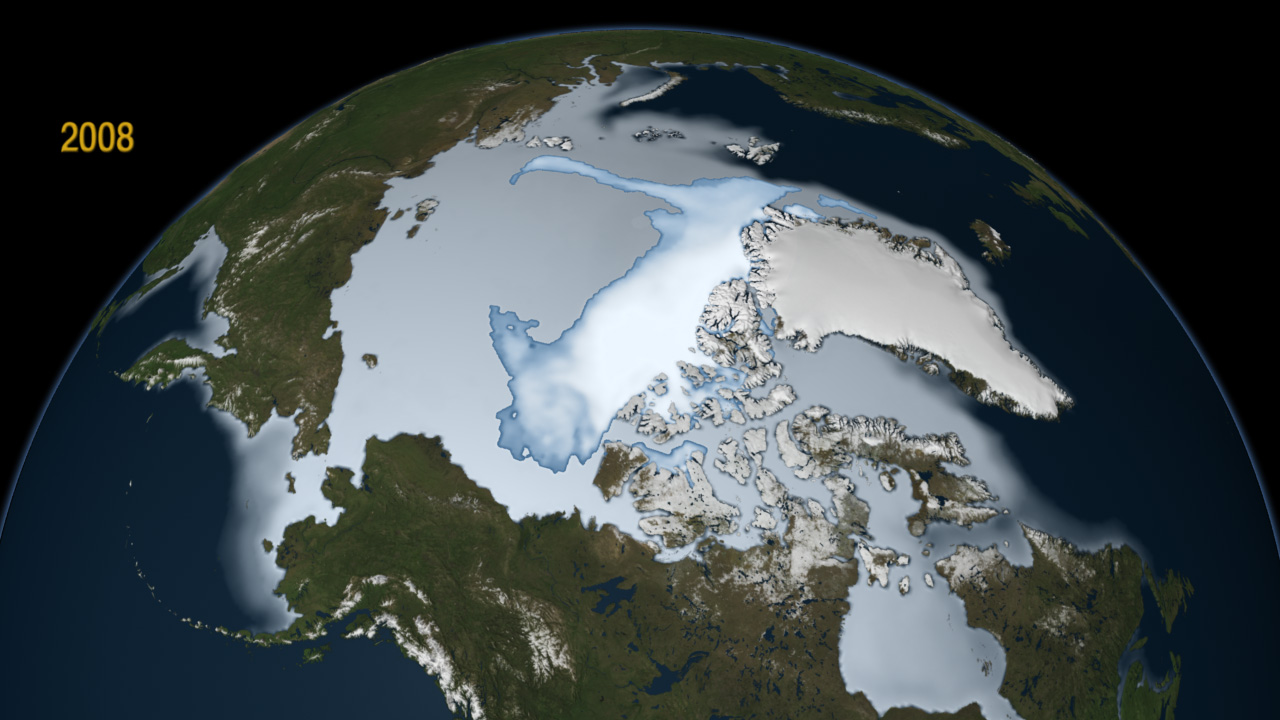 ---
Related
---
Related Documentation
---
Visualization Credits
Please give credit for this item to:
NASA/Goddard Space Flight Center Scientific Visualization Studio
Short URL to share this page:
https://svs.gsfc.nasa.gov/3916
Data Used:
DMSP/SSM/I/Comiso's Multi-year Sea Ice Concentration
Data Compilation - NASA/GSFC
Note: While we identify the data sets used in these visualizations, we do not store any further details nor the data sets themselves on our site.
Keywords:
DLESE >> Cryology
SVS >> HDTV
DLESE >> Physical oceanography
GCMD >> Earth Science >> Cryosphere
GCMD >> Earth Science >> Cryosphere >> Sea Ice
GCMD >> Earth Science >> Cryosphere >> Snow/Ice
GCMD >> Earth Science >> Hydrosphere >> Snow/Ice
GCMD >> Earth Science >> Oceans >> Sea Ice
GCMD >> Earth Science >> Cryosphere >> Sea Ice >> Ice Depth/Thickness
GCMD >> Earth Science >> Cryosphere >> Sea Ice >> Ice Growth/Melt
GCMD >> Earth Science >> Cryosphere >> Sea Ice >> Ice Types
GCMD >> Earth Science >> Cryosphere >> Sea Ice >> Sea Ice Concentration
GCMD >> Earth Science >> Cryosphere >> Snow/Ice >> Ice Depth/Thickness
GCMD >> Earth Science >> Cryosphere >> Snow/Ice >> Ice Growth/Melt
GCMD >> Earth Science >> Oceans >> Sea Ice >> Ice Depth/Thickness
GCMD >> Earth Science >> Oceans >> Sea Ice >> Ice Growth/Melt
NASA Science >> Earth
GCMD keywords can be found on the Internet with the following citation:
Olsen, L.M., G. Major, K. Shein, J. Scialdone, S. Ritz, T. Stevens, M. Morahan, A. Aleman, R. Vogel, S. Leicester, H. Weir, M. Meaux, S. Grebas, C.Solomon, M. Holland, T. Northcutt, R. A. Restrepo, R. Bilodeau, 2013. NASA/Global Change Master Directory (GCMD) Earth Science Keywords. Version 8.0.0.0.0