Earth
ID: 3379
Arrange for Change Poster
As part of the Earth to Sky project, this graphic is being used by the National Park Service (NPS) as a 7.5 X 9.8 foot traveling exhibition booth. Earth to Sky is a partnership between NASA and NPS that gives NASA content to NPS interpreters to help park visitors connect with the natural and cultural heritage of the U.S. The 'Arrange for Change' theme, provides information about the climate change and its consequences for National Parks. The 'Blue Marble' Earth image and star field provided by the Scientific Visualization Studio are used to evoke the emotional connection that this is the only planet we can call home.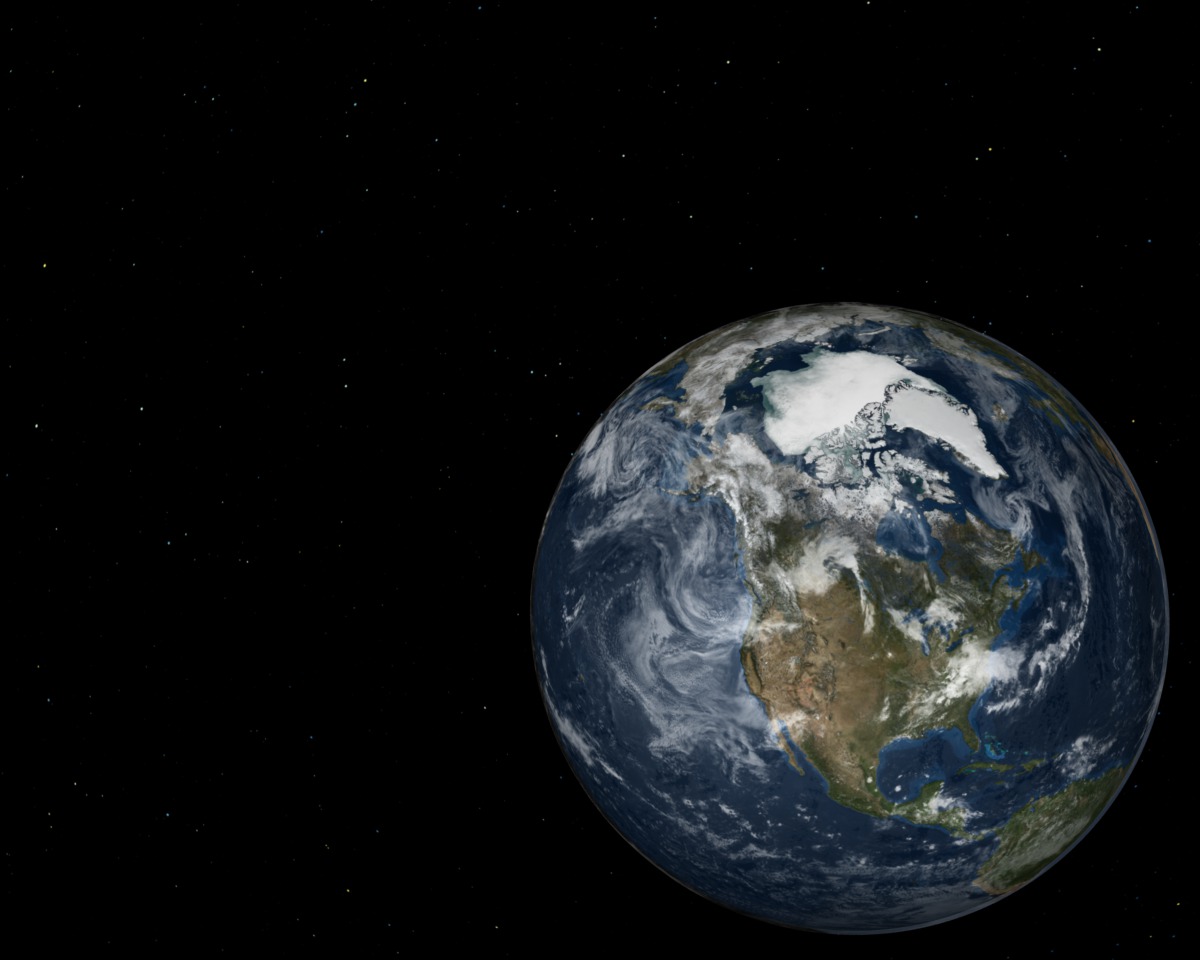 ---
Related Documentation
---
Visualization Credits
Please give credit for this item to:
NASA/Goddard Space Flight Center Scientific Visualization Studio
The Blue Marble data is courtesy of Reto Stockli (NASA/GSFC).
John Morris (National Park Service)
Laura Rocchio (NASA/GSFC)
Short URL to share this page:
https://svs.gsfc.nasa.gov/3379
Missions:
Terra
Tropical Rainfall Measuring Mission - TRMM
Data Used:
Hipparcos/Telescope/Tycho 2 Catalogue
Hipparcos/Telescope/Hipparcos Catalogue
TRMM/PR and TMI/Monthly Average Precipitation
TRMM/LIS/Lightning
Aqua/AMSR-E/Daily L3 12.5km Tb, Sea Ice Concentration, and Snow Depth
Aqua/AMSR-E/Daily L3 6.25 km 89 GHz Brightness Temperature (Tb)
Terra/MODIS
Note: While we identify the data sets used in these visualizations, we do not store any further details nor the data sets themselves on our site.
Dates of Data Used:
2006-09-26
Keywords:
SVS >>
Earth
DLESE >>
Environmental science
GCMD >>
Earth Science
>>
Climate Indicators
GCMD >>
Earth Science
>>
Human Dimensions
>>
Environmental Impacts
NASA Science >>
Earth
GCMD keywords can be found on the Internet with the following citation:
Olsen, L.M., G. Major, K. Shein, J. Scialdone, S. Ritz, T. Stevens, M. Morahan, A. Aleman, R. Vogel, S. Leicester, H. Weir, M. Meaux, S. Grebas, C.Solomon, M. Holland, T. Northcutt, R. A. Restrepo, R. Bilodeau, 2013. NASA/Global Change Master Directory (GCMD) Earth Science Keywords. Version 8.0.0.0.0