Earth
ID: 2486
MODIS Snow Cover over Europe
The Moderate Resolution Imaging Spectroradiometer (MODIS) provides data in 36 spectral bands, some of which are used in an algorithm to map global snow cover. The animation shows the dynamic behavior of the advance and retreat of continental snow cover over Europe for the winter of 2001-02 from MODIS-derived 8-day composite snow maps with a spatial resolution of about 5 km.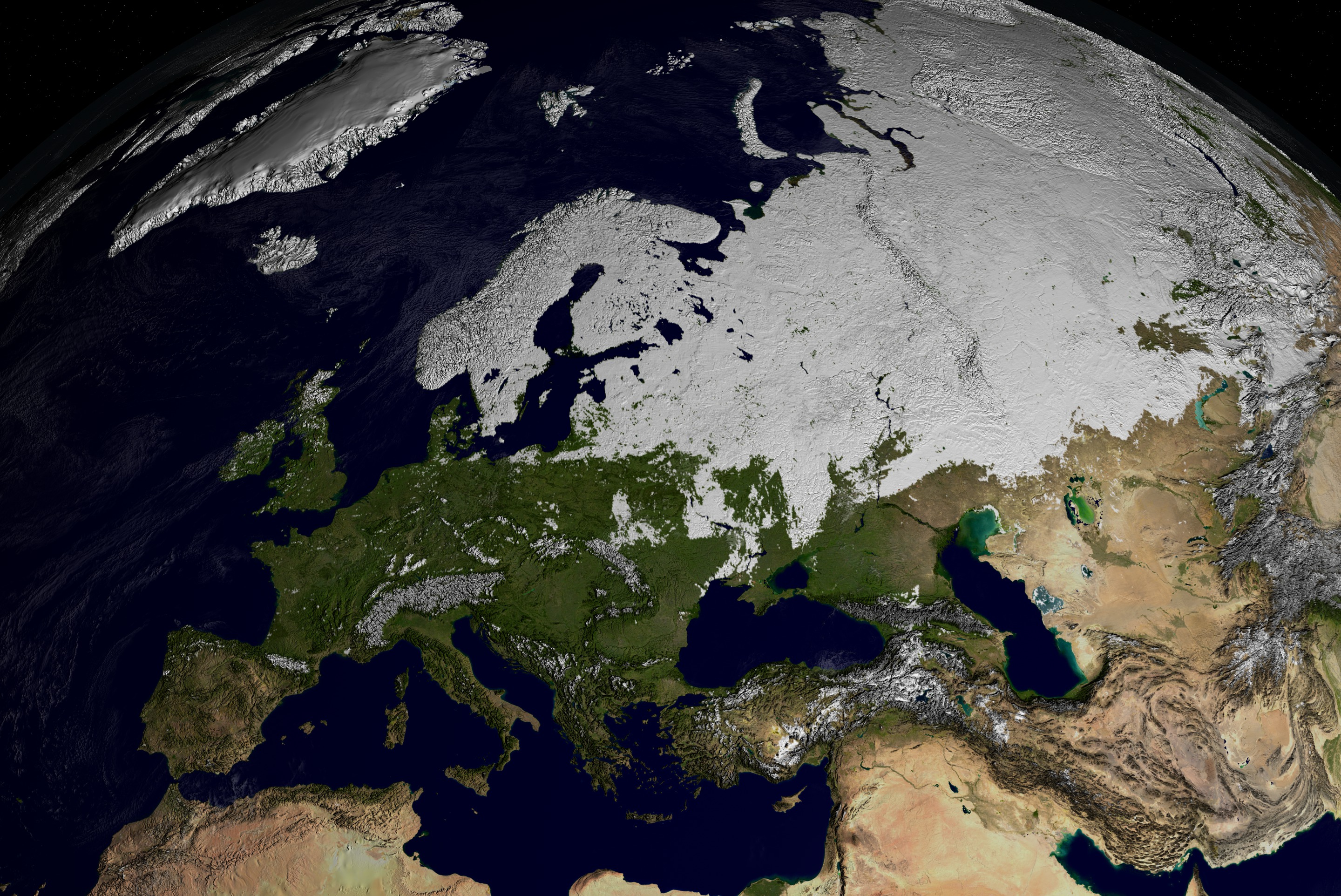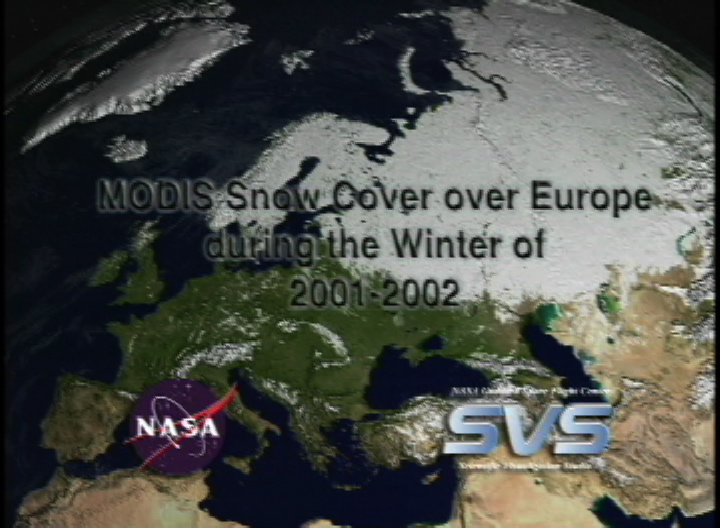 ---
Visualization Credits
Please give credit for this item to:
NASA/Goddard Space Flight Center Scientific Visualization Studio. Snow Data Preparation was done by The MODIS Snow & Ice Team, Janet Y. L. Chien. Blue Marble data courtesy of Reto Stockli. Technical Assistance from the following SVS team members: Randall Jones, Kevin Mahoney, Marte Newcombe, Tom Bridgman, Lori Perkins, Gregory Shirah, Eric Sokolowsky, James Williams.

The Blue Marble data is courtesy of Reto Stockli (NASA/GSFC).
Short URL to share this page:
https://svs.gsfc.nasa.gov/2486
Mission:
Terra
Data Used:
Terra/MODIS/Snow Cover 8-day composite L3 Global 0.05Deg CMG (MOD10C2)
10/16/2001 to 04/23/2002
Terra and Aqua/MODIS/Blue Marble Cloud Cover
Terra and Aqua/MODIS/Blue Marble Land Cover
Note: While we identify the data sets used in these visualizations, we do not store any further details nor the data sets themselves on our site.
Keywords:
DLESE >>
Cryology
SVS >>
Snow Cover
GCMD >>
Earth Science
>>
Atmosphere
>>
Precipitation
>>
Snow
GCMD >>
Location
>>
Europe
NASA Science >>
Earth
GCMD keywords can be found on the Internet with the following citation:
Olsen, L.M., G. Major, K. Shein, J. Scialdone, S. Ritz, T. Stevens, M. Morahan, A. Aleman, R. Vogel, S. Leicester, H. Weir, M. Meaux, S. Grebas, C.Solomon, M. Holland, T. Northcutt, R. A. Restrepo, R. Bilodeau, 2013. NASA/Global Change Master Directory (GCMD) Earth Science Keywords. Version 8.0.0.0.0