Earth
ID: 817
Viewing the PEM Instrument on UARS
UARS measures the flux of energetic particles from space using the Particle Environment Monitor, PEM. These high energy particles cause ozone depletion at high altitudes by producing nitrogen and hydrogen radicals.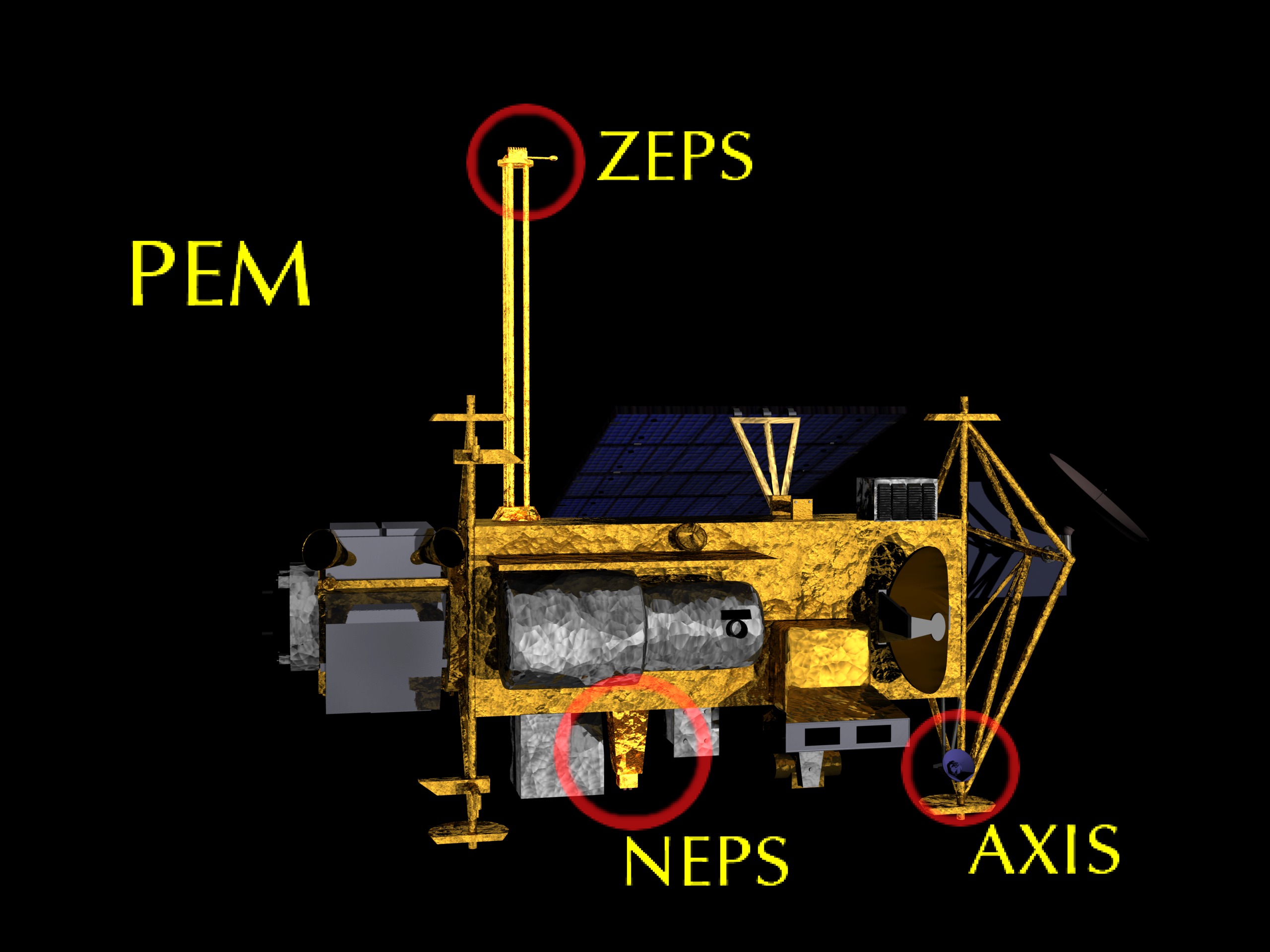 ---
For More Information
---
Visualization Credits
Please give credit for this item to:
NASA/Goddard Space Flight Center Scientific Visualization Studio
Short URL to share this page:
http://svs.gsfc.nasa.gov/817
Mission:
Upper Atmosphere Radiation Satellite (UARS)
Data Used:
UARS/PEM
Note: While we identify the data sets used in these visualizations, we do not store any further details nor the data sets themselves on our site.
This item is part of this series:
UARS
Keywords:
SVS >>
Sensor
DLESE >>
Technology
NASA Science >>
Earth