Viz4Climate 2022
---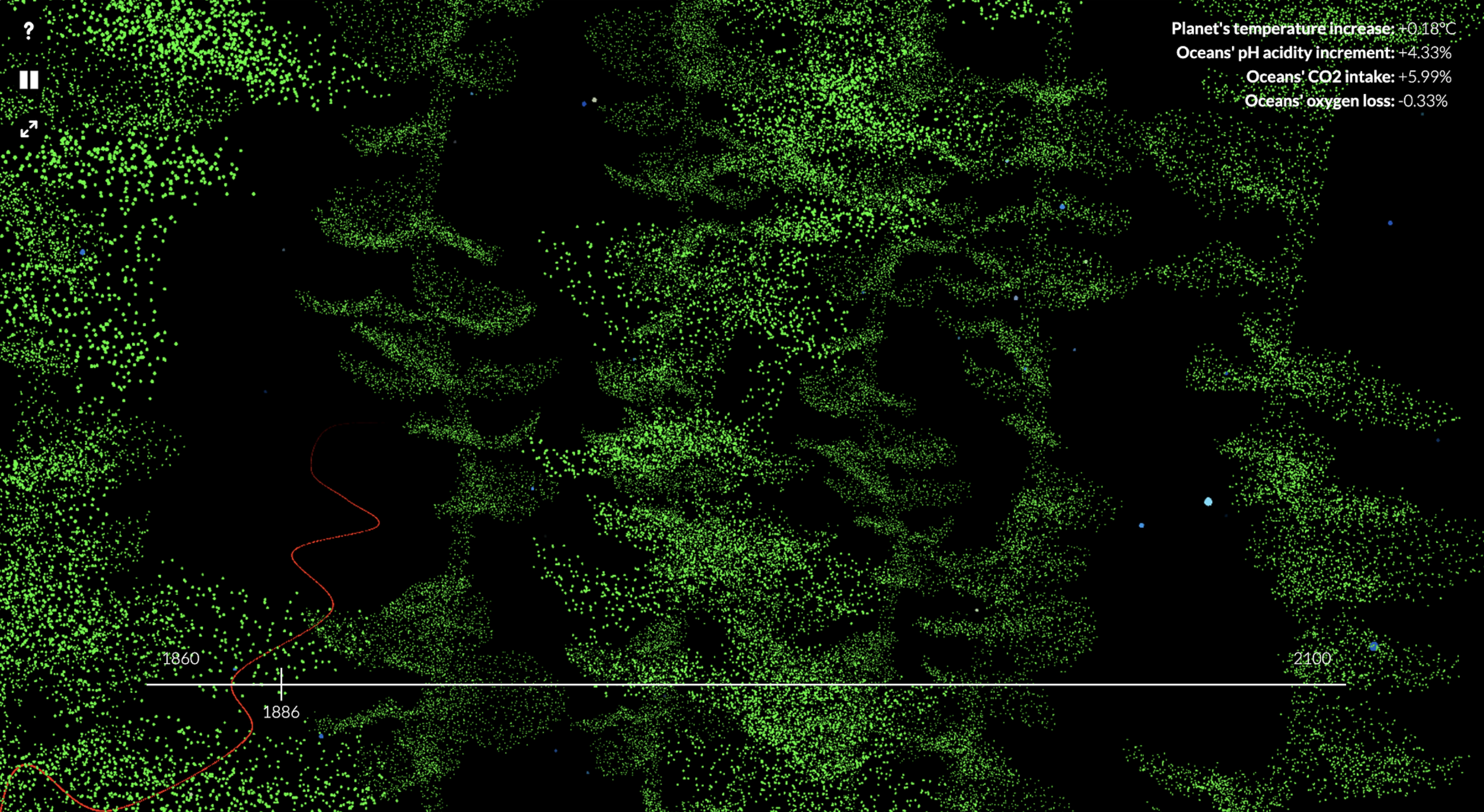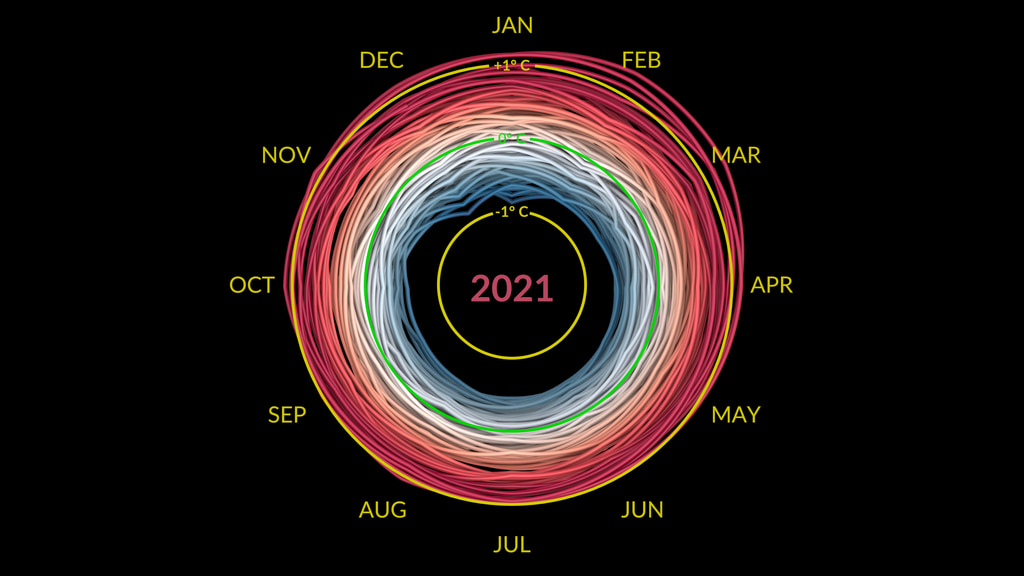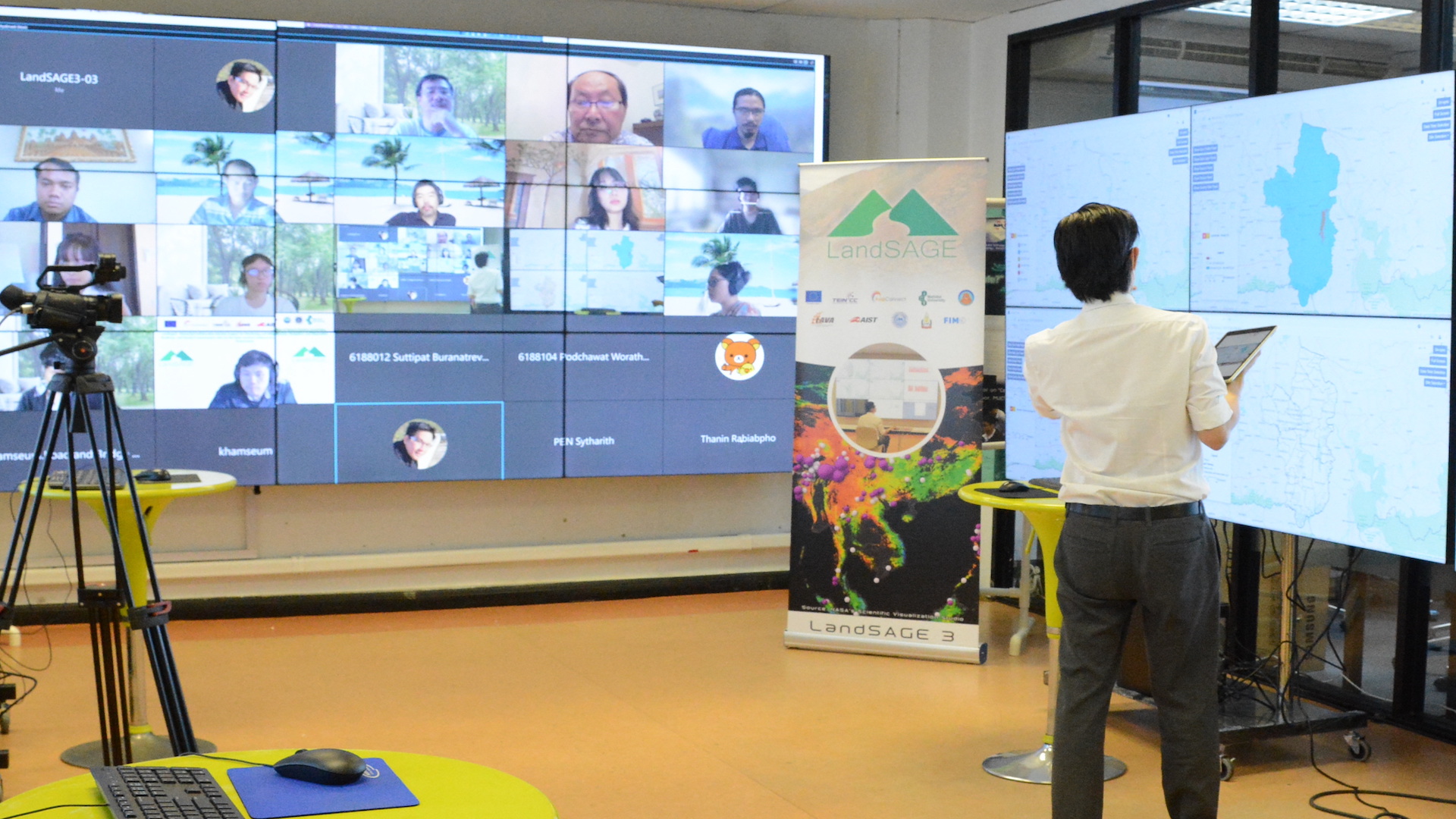 ---
High-Impact Techniques for Visual Climate Science Communication
Join us for a half-day hybrid workshop at Vis 2022
About
Communicating climate science to the general public is necessary to enhance salience, understanding, and engagement and to accelerate action. Visualizations of climate data offer an integral way of communicating climate change findings to diverse audiences; however it is challenging due to the multi-dimensionality of data, the complexity of science, the diversity of users, their biases, and needs across different stakeholder groups. While graphics support thinking and enhance storytelling, creating data visualizations of climate data that can overcome comprehension difficulties, avoid misconceptions, preserve scientific integrity and instill trust remains a challenge.
Goal
The goal of the #Viz4Climate workshop is to bring together practitioners, researchers, data journalists, and visualization enthusiasts to share and discuss what high impact means in the context of visual climate data communication. To this end, we are hosting a
keynote from Ed Hawkins
(creator of the
Warming Stripes
), a diverse set of authors whose work was accepted to our
EnLightening
session, and a divergent panel (from scientist and researchers to artists) to offer critiques, definitions and explorations on the theme of the workshop. Join the discussion and idea exchange! To attend #Viz4Climate, please register through the IEEEVis 2022 Conference
website
.
Program
2:00pm - 2:05pm
Welcome & Scoping
2:05pm - 2:30pm
Keynote - Ed Hawkins , University of Reading, Starting Climate Conversations with Data Visualizations

2:30pm - 3:15pm
EnLightening Session - List of Accepted Works:

333 Hz
Antoine Bertin


A 4D Visualization of Unaccounted Global Methane Emissions from Gas Platforms in the North Sea
Valentin Buck, Flemming Stäbler, Everardo González, Christian Scharun


Antarctic Water Masses, Sculpted Visualizations
Francesca Samsel, Jung Who Nam, Greg Abram, Mark Petersen


Cinematic Scientific Visualization for the Documentary Film "Atlas of a Changing Earth"
Kalina Borkiewicz, Stuart Levy, Jeffrey D Carpenter, Donna Cox, Robert Patterson, AJ Christensen


NASA Climate Spiral
Mark SubbaRao


Finding Arcadia: humanized interactive data-story for action-focused climate change engagement
Marta Ferreira, Valentina Nisi, Nuno Jardim Nunes


LandSAGE: Southeast Asia Program for Visualization-Rich Landslide Management
Jason Haga, Jason Leigh, Mores Prachyabrued


Medusae & Diving into an Acidifying Ocean
Cristina Tarquini


NASA Visualization of Global Carbon Dioxide
AJ Christensen, Helen-Nicole Kostis, Mark SubbaRao, Greg Shirah, Horace Mitchell


Ocellus XR
Daniel Sauter, Timon McPhearson, Christopher Kennedy


Using KiriPhys to Show Expanding Carbon Emissions
Foroozan Daneshzand, Charles Perin, Sheelagh Carpendale


Visualization for Island Climate Resilience
Jason Leigh, Mahdi Belcaid, Ryan Theriot, Nurit Kirshenbaum, Roderick S Tabalba Jr., Michael L. Rogers, Eva Moralez Peres, Kari Noe


Visualizing GEDI Forest Height Data
Kel Elkins

3:15pm - 3:45pm
Coffee break ☕ ️paired with screening of climate science visualizations

3:45pm - 4:35pm
Panel Session - What does High-Impact mean in the context of Visual Climate Science Communication?

Min Chen , University of Oxford
Andrea Polli , The University of New Mexico
Zackhary Labe , Princeton University & NOAA GFDL
Reyhaneh Maktoufi , Tangled Bank Studios
Mark Subbarao , Scientific Visualization Studio, NASA/GSFC

4:35pm - 4:50pm
Co-creation session
4:50pm - 5:15pm
Closing remarks