Earth
Planets and Moons
ID: 2878
Earth-Mars Planet Comparisons (True Color)
This is a visualization showing the relative size of Mars compared to that of Earth. This version uses true color textures (there are corresponding false color versions as well).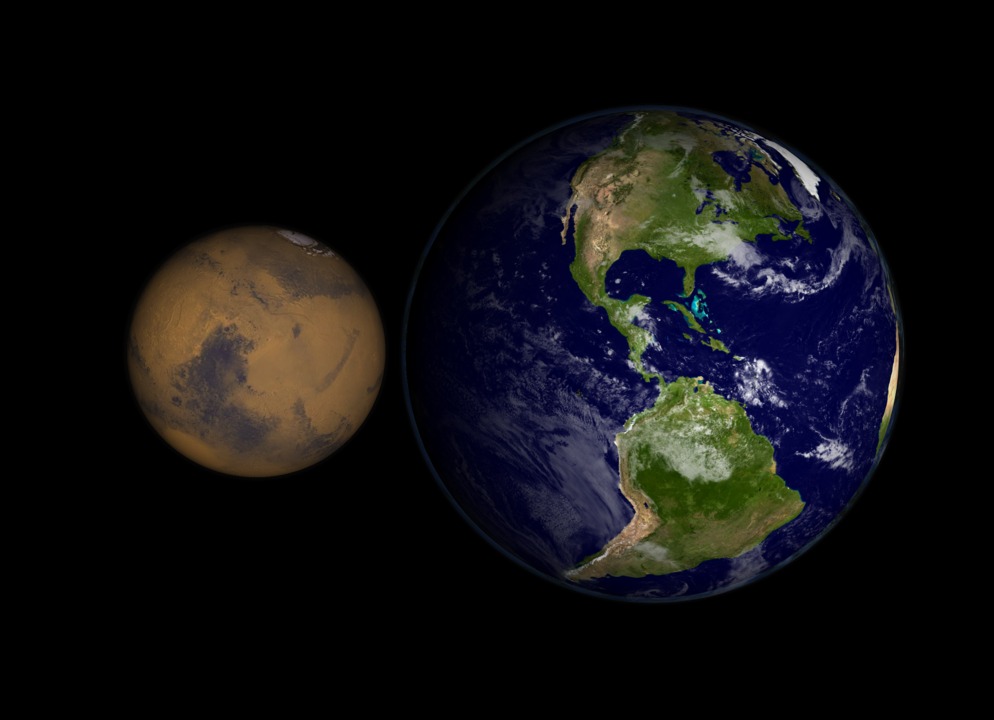 ---
Visualization Credits
Please give credit for this item to:
NASA/Goddard Space Flight Center Scientific Visualization Studio The Blue Marble Next Generation data is courtesy of Reto Stockli (NASA/GSFC) and NASA's Earth Observatory.