Sun
ID: 13860
Animation of USPS Stamps Featuring NASA's Solar Dynamic Observatory
The U.S. Postal Service illuminates the light and warmth of our nearest star by highlighting these stunning images of the Sun on stamps. These images come from NASA's Solar Dynamics Observatory, a spacecraft launched in February 2010 to keep a constant watch on the Sun.

The Sun is the only star that humans are able to observe in great detail, making it a vital source of information about the universe. The Solar Dynamics Observatory lets us see the Sun in wavelengths of ultraviolet light that would otherwise be invisible to our eyes. Each black-and-white image is colorized to the bright hues seen here.

The stamps highlight different features on the Sun that help scientists learn about how our star works and how its constantly churning magnetic fields create the solar activity we see. Sunspots, coronal holes and coronal loops, for example, can reveal how those magnetic fields dance through the Sun and its atmosphere. Observing plasma blasts and solar flares can help us better understand and mitigate the impact of such eruptions on technology in space.

The Sun Science stamps are being issued as Forever stamps, which will always be equal in value to the current First-Class Mail 1-ounce price.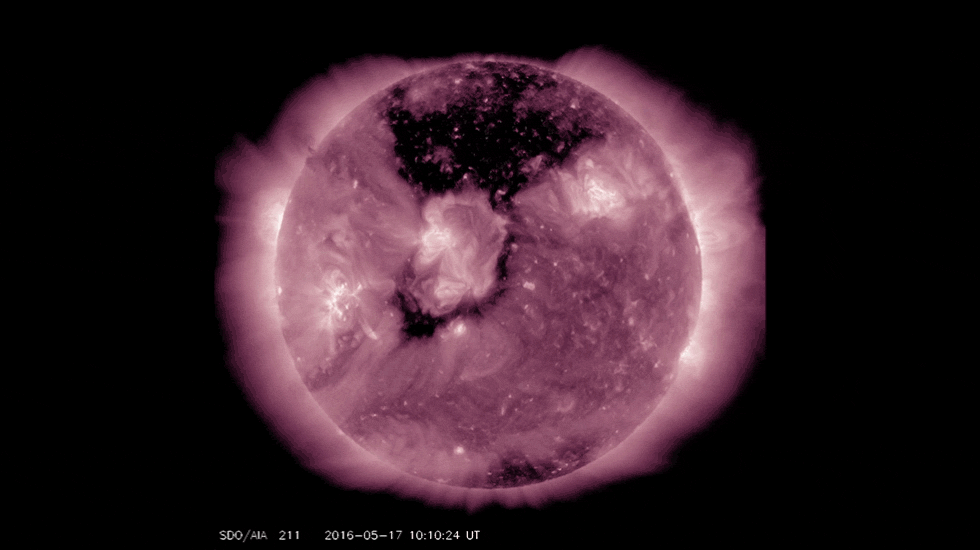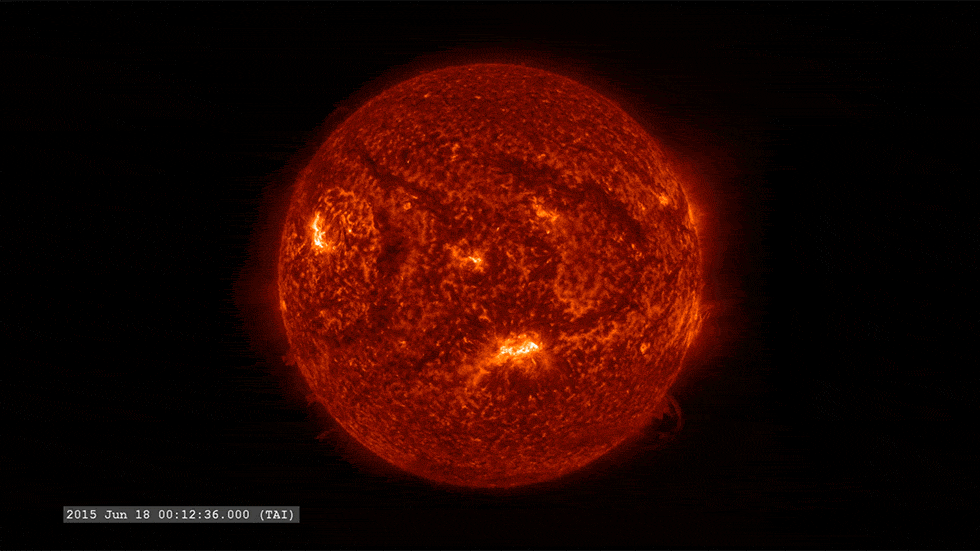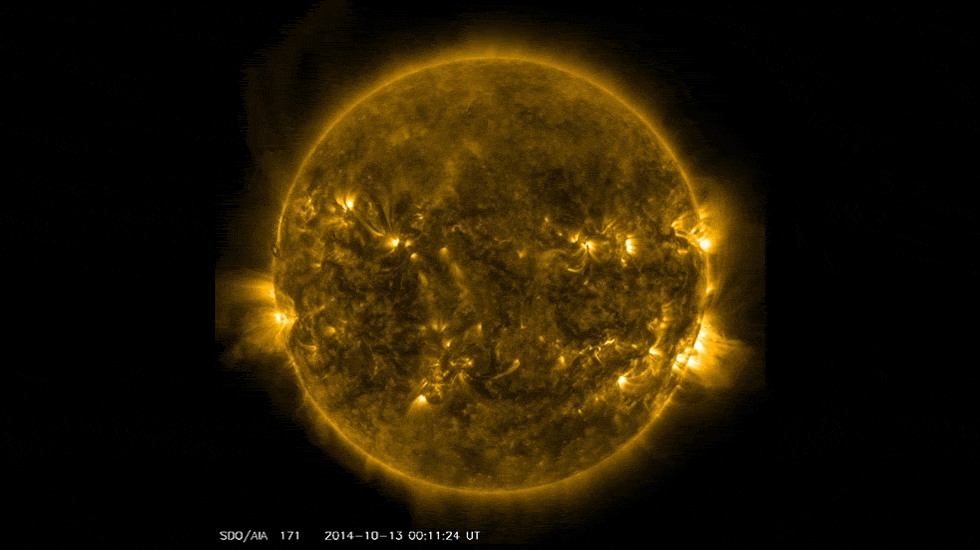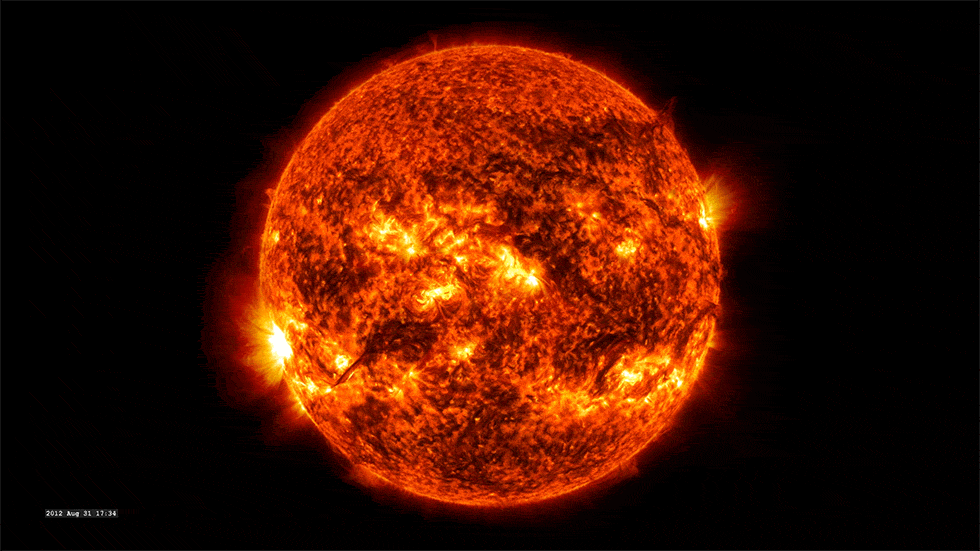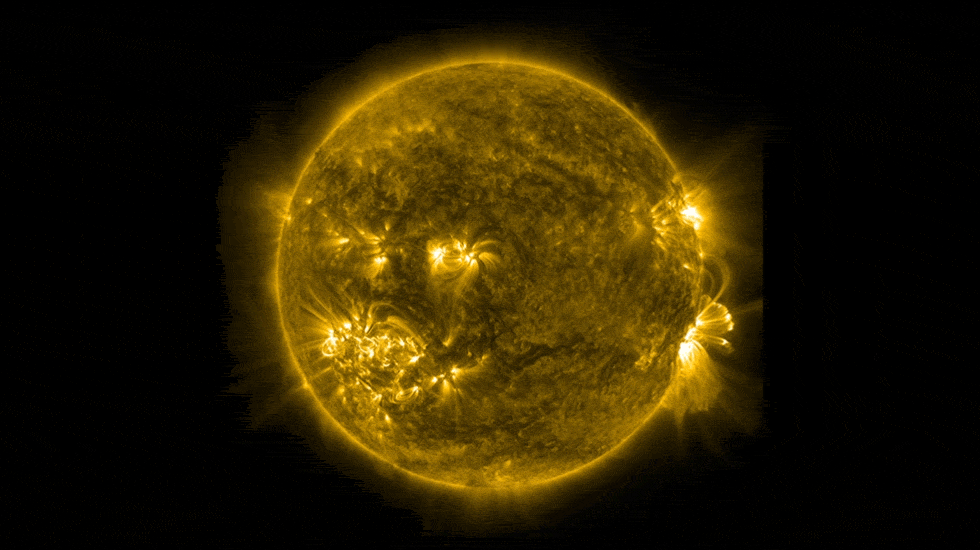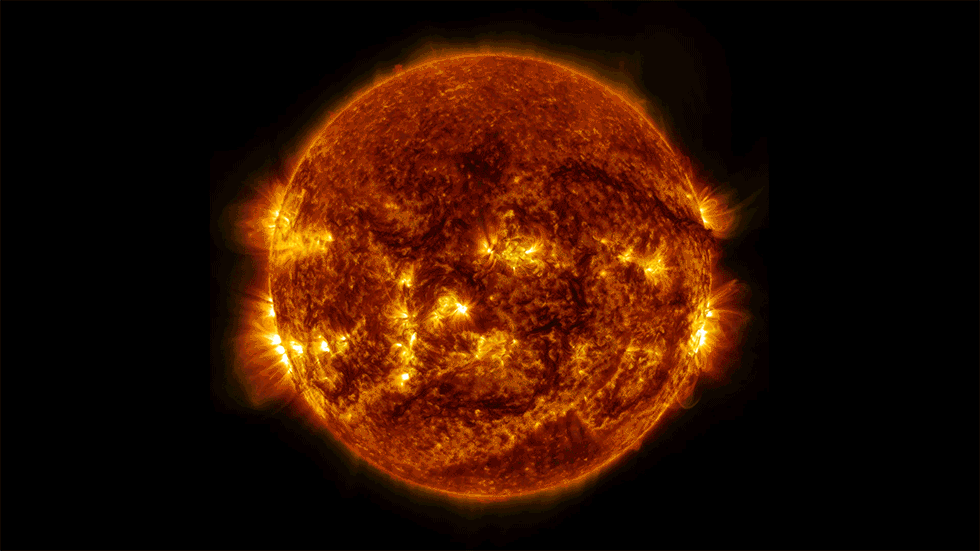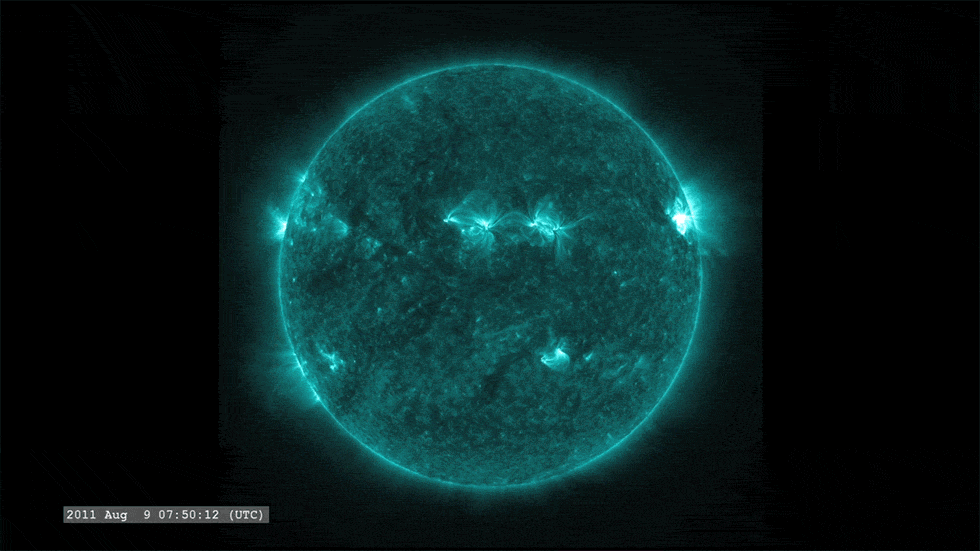 ---
Source Material
---
Related
---
Credits
Please give credit for this item to:
NASA's Goddard Space Flight Center