Earth
ID: 12738
Intense String of Hurricanes Seen From Space
In 2017, we have seen four Atlantic storms rapidly intensify with three of those storms - Hurricane Harvey, Irma and Maria - making landfall.

When hurricanes intensify a large amount in a short period, scientists call this process rapid intensification. This is the hardest aspect of a storm to forecast and it can be most critical to people's lives.

While any hurricane can threaten lives and cause damage with storm surges, floods, and extreme winds, a rapidly intensifying hurricane can greatly increase these risks while giving populations limited time to prepare and evacuate.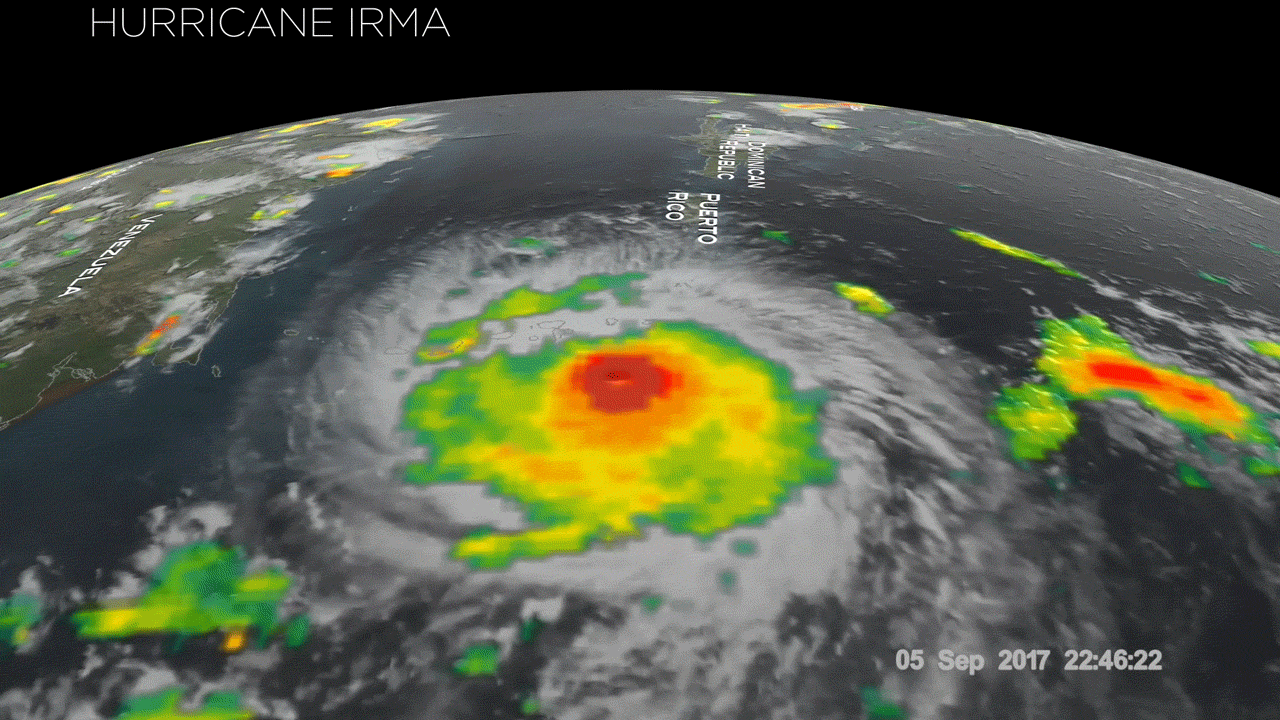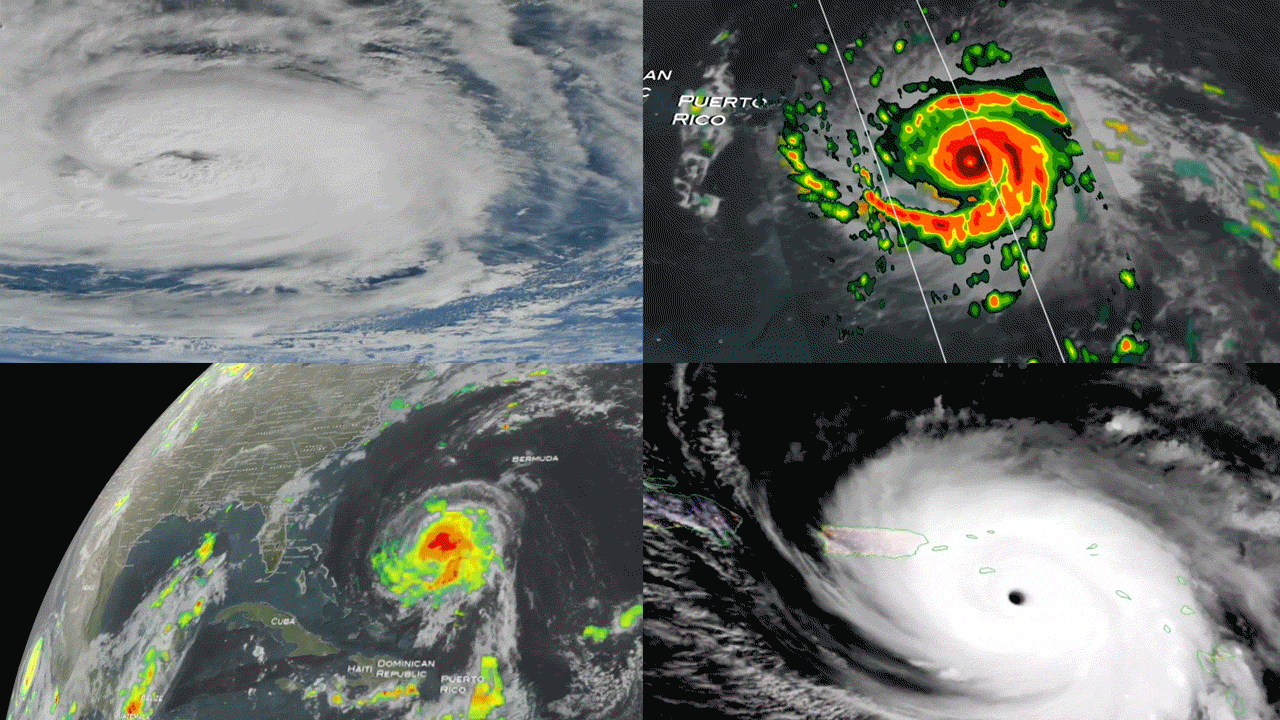 ---
Source Material
---
Alternate Version
---
Related
---
For More Information
---
Credits
Please give credit for this item to:
NASA's Goddard Space Flight Center
Short URL to share this page:
https://svs.gsfc.nasa.gov/12738
Missions:
GOES-R
Global Precipitation Measurement (GPM)
This item is part of this series:
Narrated Movies
Keywords:
DLESE >> Atmospheric science
SVS >> GPM
SVS >> Global Precipitation Measurement
SVS >> HDTV
DLESE >> Natural hazards
DLESE >> Physical oceanography
GCMD >> Earth Science >> Atmosphere >> Atmospheric Phenomena >> Hurricanes
GCMD >> Earth Science >> Atmosphere >> Atmospheric Phenomena >> Storms
GCMD >> Earth Science >> Oceans >> Ocean Temperature >> Sea Surface Temperature
NASA Science >> Earth
GCMD keywords can be found on the Internet with the following citation:
Olsen, L.M., G. Major, K. Shein, J. Scialdone, S. Ritz, T. Stevens, M. Morahan, A. Aleman, R. Vogel, S. Leicester, H. Weir, M. Meaux, S. Grebas, C.Solomon, M. Holland, T. Northcutt, R. A. Restrepo, R. Bilodeau, 2013. NASA/Global Change Master Directory (GCMD) Earth Science Keywords. Version 8.0.0.0.0