Planets and Moons
ID: 12339
OSIRIS-REx L-14 Press Briefing Graphics
OSIRIS-REx is on a mission to study asteroid Bennu and return a sample to Earth. The graphics on this page were created to support the OSIRIS-REx L-14 press briefing at NASA headquarters on August 17, 2016. All videos are available for download in broadcast quality. The majority of the videos do not contain audio. Links to 4K-resolution versions appear at the bottom of the page.

Watch the OSIRIS-REx L-14 press conference.
Learn more about OSIRIS-REx from NASA and the University of Arizona.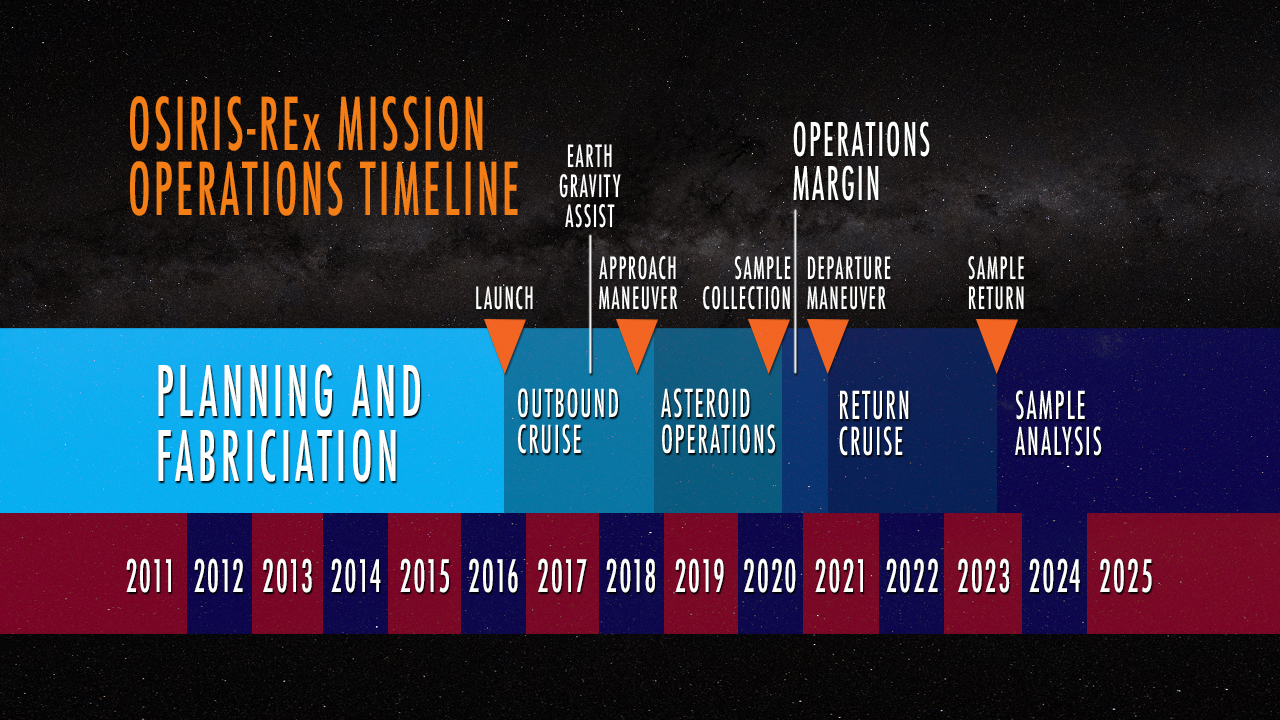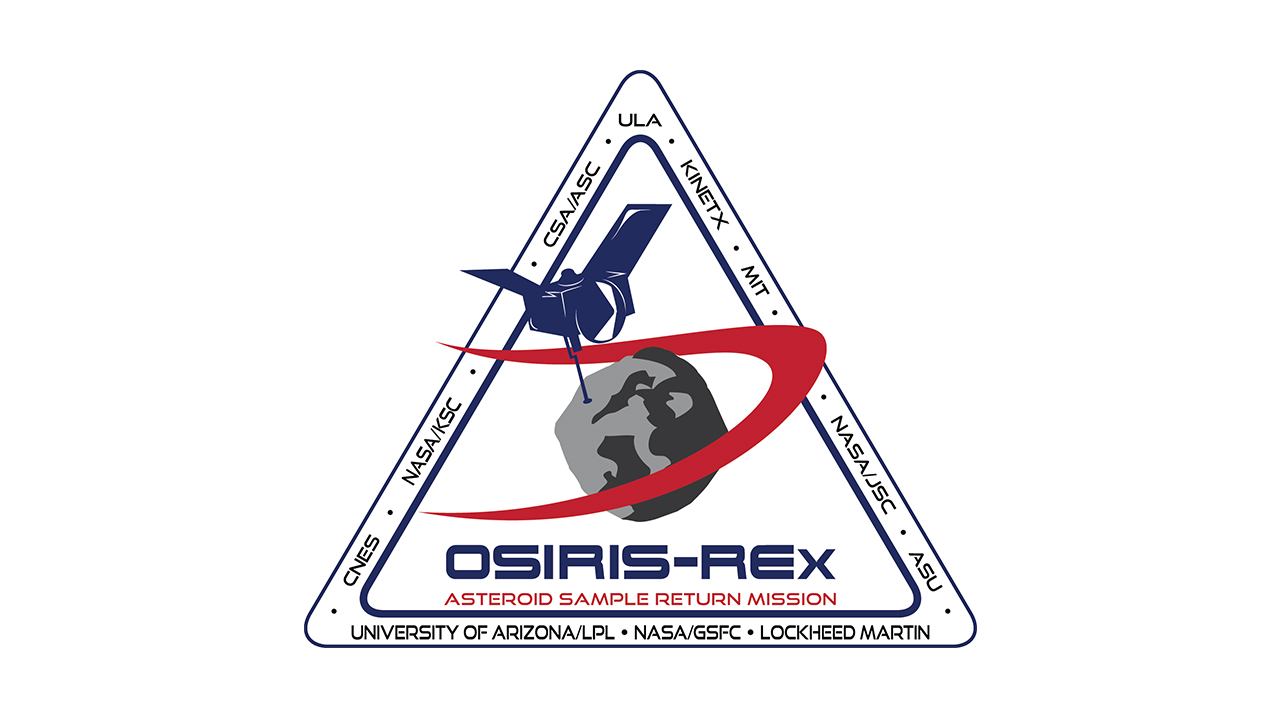 ---
Source Material
---
Related
---
For More Information
---
Credits
Please give credit for this item to:
NASA's Goddard Space Flight Center
Short URL to share this page:
https://svs.gsfc.nasa.gov/12339
Mission:
OSIRIS-REX
Keywords:
SVS >> Asteroid
SVS >> HDTV
SVS >> Spacecraft
GCMD >> Earth Science >> Solid Earth >> Rocks/Minerals >> Meteorites
SVS >> Orbit
SVS >> Launch
SVS >> Press Conference
SVS >> Astrobiology
SVS >> OSIRIS-REx
SVS >> Rocket
NASA Science >> Planets and Moons
SVS >> Bennu
SVS >> Sample Return
SVS >> Graphics
SVS >> Animation
GCMD keywords can be found on the Internet with the following citation:
Olsen, L.M., G. Major, K. Shein, J. Scialdone, S. Ritz, T. Stevens, M. Morahan, A. Aleman, R. Vogel, S. Leicester, H. Weir, M. Meaux, S. Grebas, C.Solomon, M. Holland, T. Northcutt, R. A. Restrepo, R. Bilodeau, 2013. NASA/Global Change Master Directory (GCMD) Earth Science Keywords. Version 8.0.0.0.0