Universe
ID: 11898
Hubble Detects "Sunscreen" Layer on Distant Planet
Using NASA's Hubble Space Telescope, scientists have detected a stratosphere, one of the primary layers of Earth's atmosphere, on a massive and blazing-hot exoplanet known as WASP-33b.

The presence of a stratosphere can provide clues about the composition of a planet and how it formed. This atmospheric layer includes molecules that absorb ultraviolet and visible light, acting as a kind of "sunscreen" for the planet it surrounds. Until now, scientists were uncertain whether these molecules would be found in the atmospheres of large, extremely hot planets in other star systems.

Learn more on NASA.gov.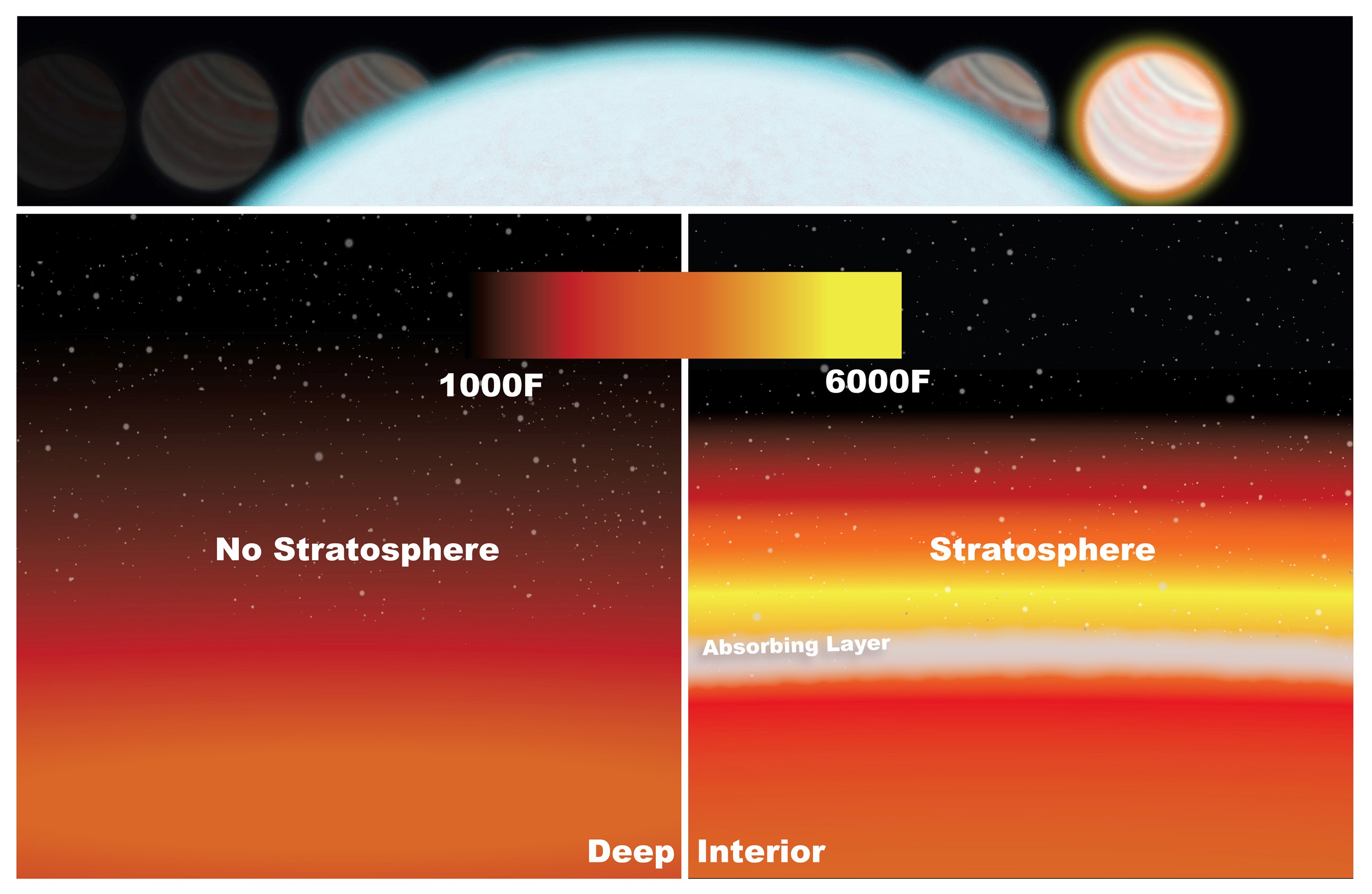 ---
Related
---
For More Information
---
Credits
Please give credit for this item to:
NASA/Goddard Space Flight Center Scientific Visualization Studio
Short URL to share this page:
https://svs.gsfc.nasa.gov/11898
Mission:
Hubble
Keywords:
SVS >> HDTV
GCMD >> Earth Science >> Atmosphere
SVS >> Hubble Space Telescope
SVS >> Stratosphere
NASA Science >> Universe
SVS >> Exoplanet
SVS >> Extrasolar planet
GCMD keywords can be found on the Internet with the following citation:
Olsen, L.M., G. Major, K. Shein, J. Scialdone, S. Ritz, T. Stevens, M. Morahan, A. Aleman, R. Vogel, S. Leicester, H. Weir, M. Meaux, S. Grebas, C.Solomon, M. Holland, T. Northcutt, R. A. Restrepo, R. Bilodeau, 2013. NASA/Global Change Master Directory (GCMD) Earth Science Keywords. Version 8.0.0.0.0