Sun
ID: 11745
Solarium - Resource Page
Solarium — a site specific, ultra-HD video installation — puts you directly in the heart of a mesmerizing show. The art taps into a vast reservoir of imagery from a NASA spacecraft, the Solar Dynamics Observatory (SDO).

SDO watches the Sun in ultratraviolet light that is invisible to the naked eye. SDO takes a picture of the full disc of the Sun almost once a second. Each image has eight times as much resolution as an HD TV. The observatory records the solar images as a binary code, ones and zeros, which computer programs can translate into black-and-white pictures. Video producers can take these thousands of frames and treat them as footage, applying a cinematic tone conveyed through color correction, cropping, and applied camera movements.

For b-roll of SDO footage, please see related media at the bottom of this page.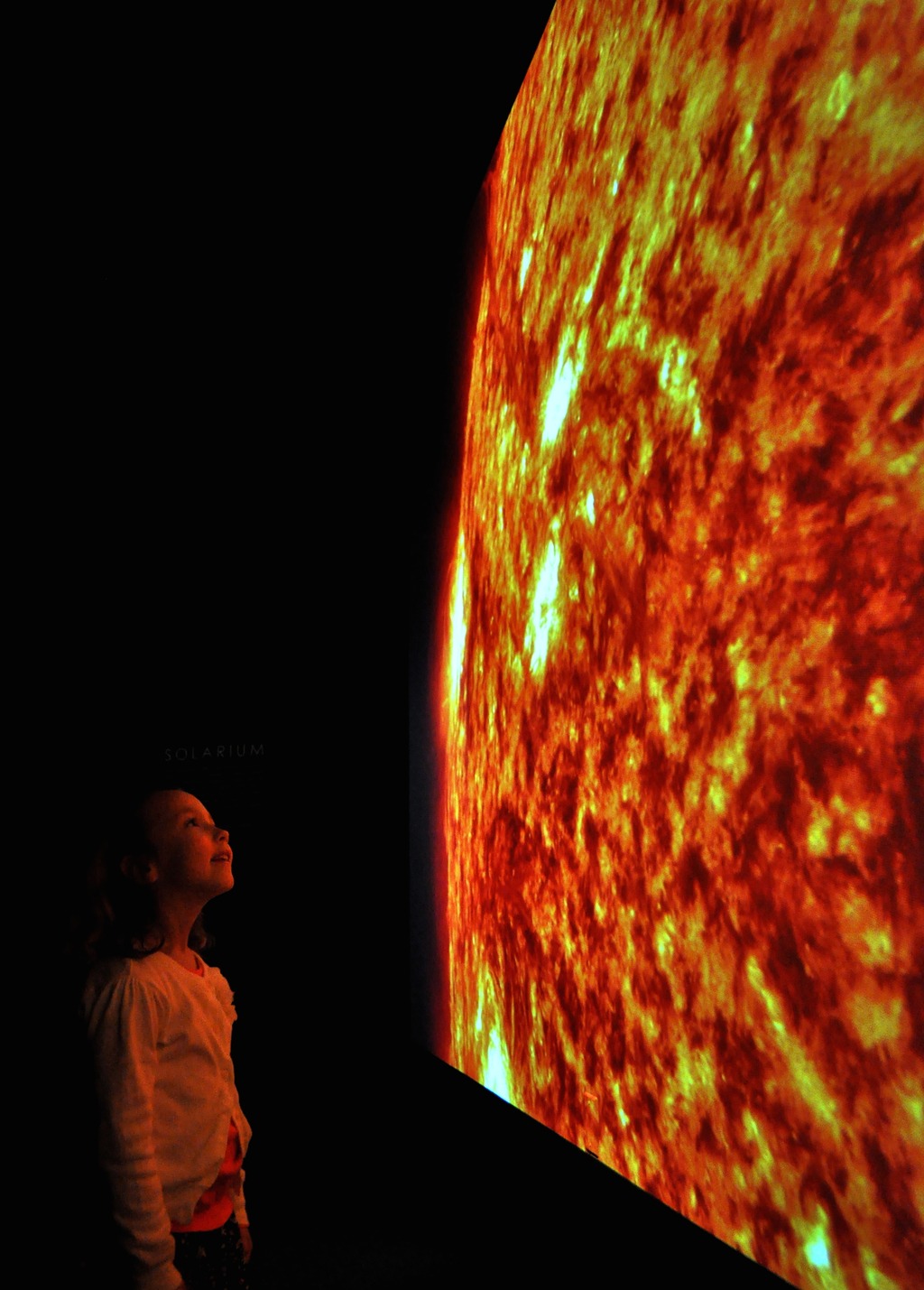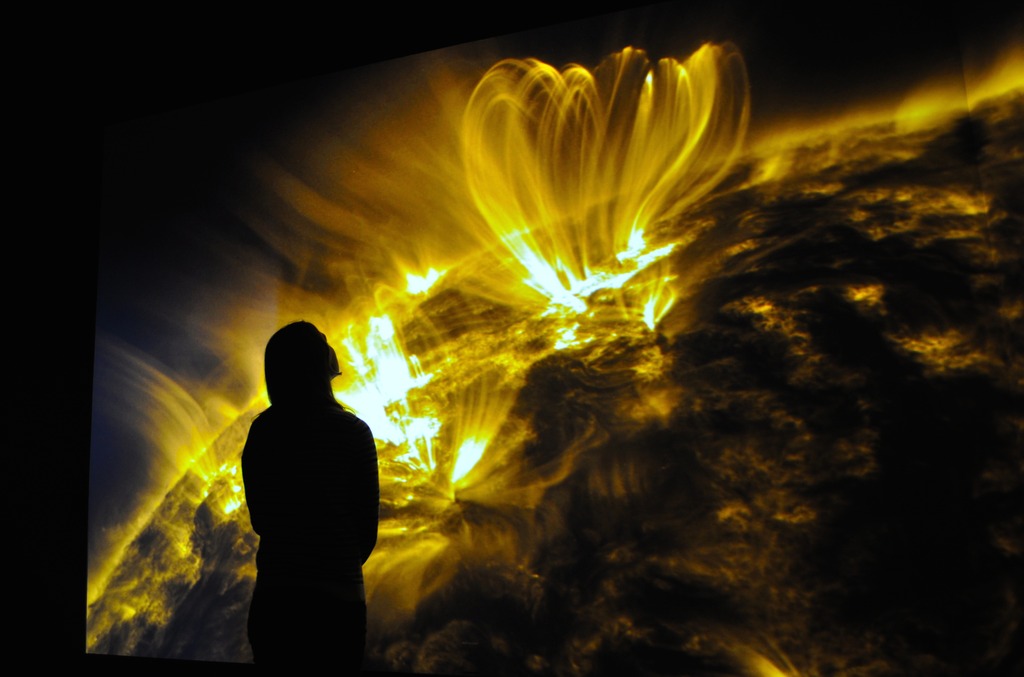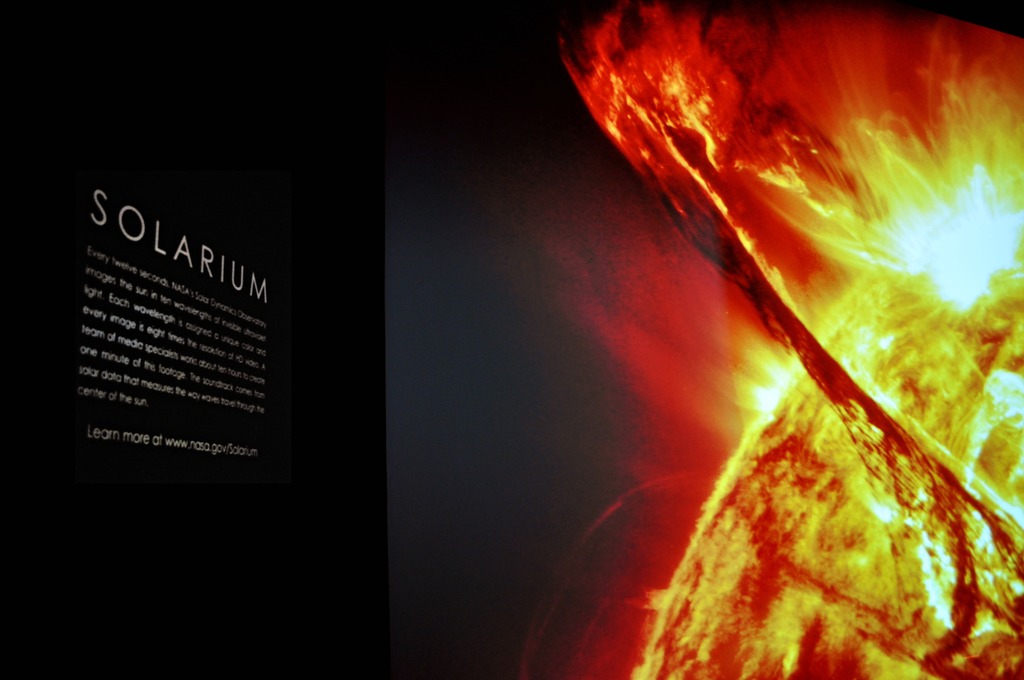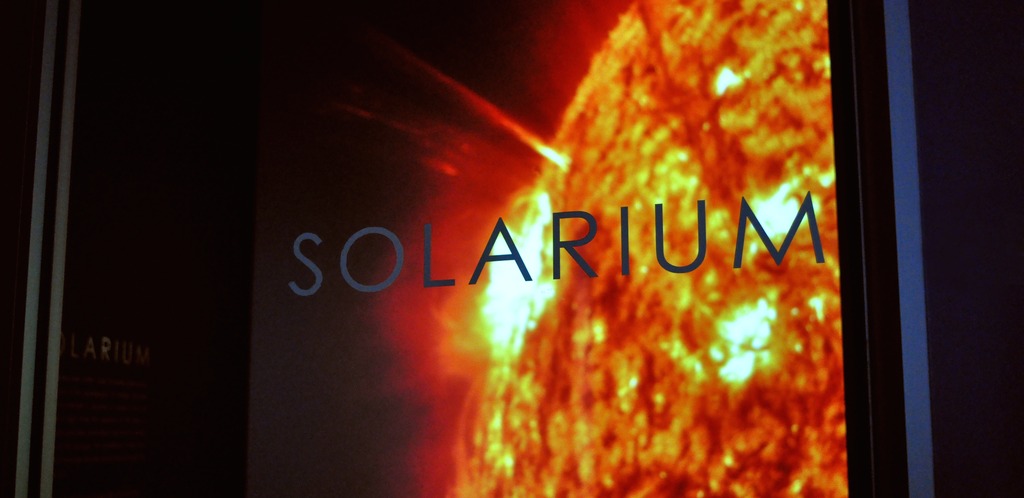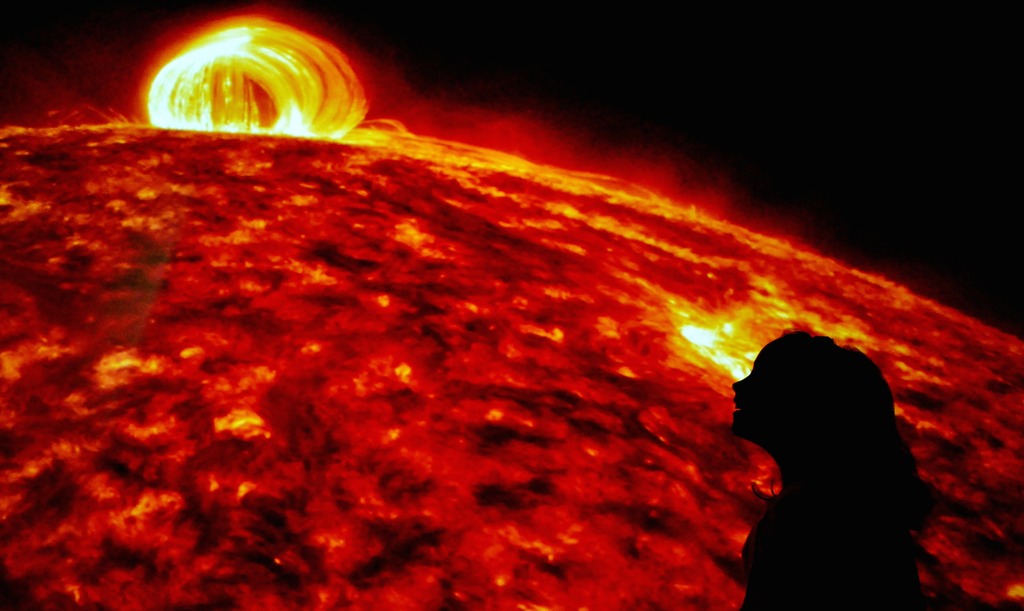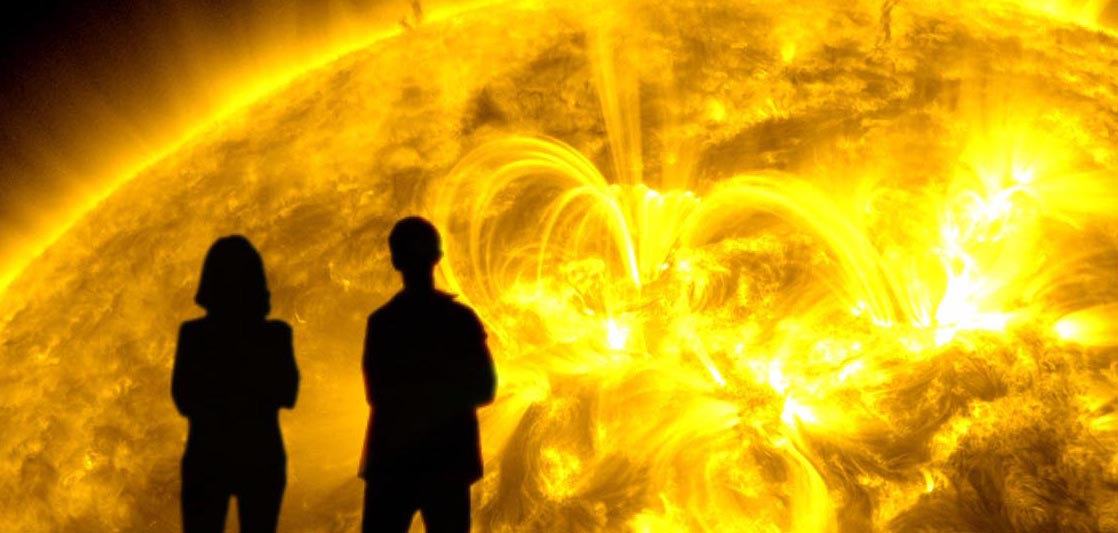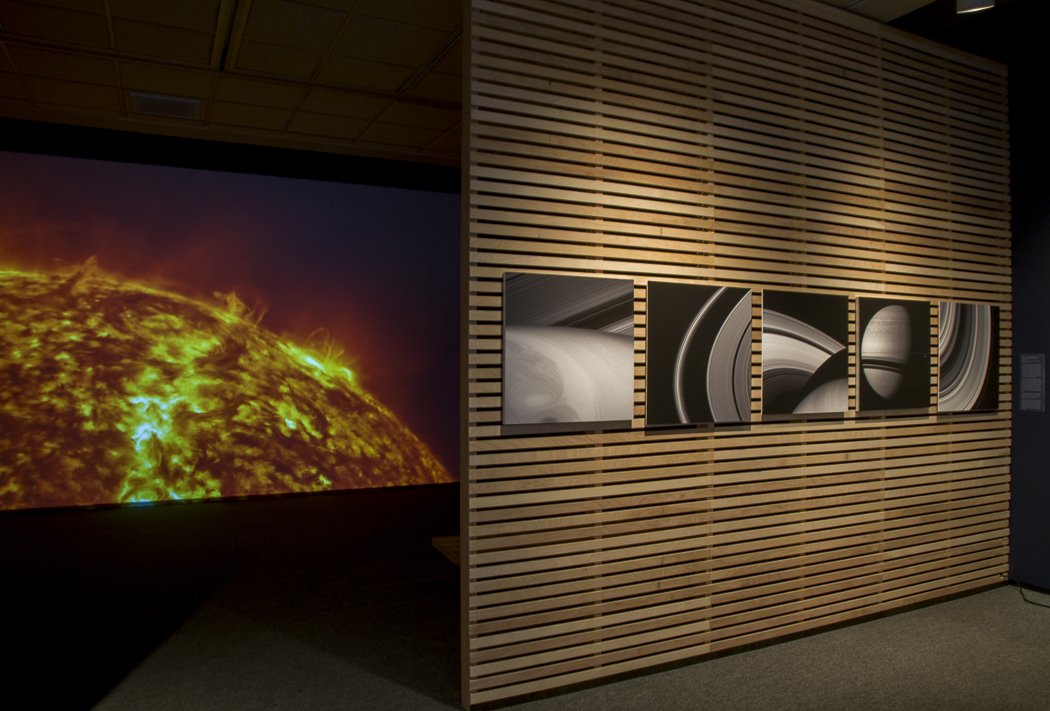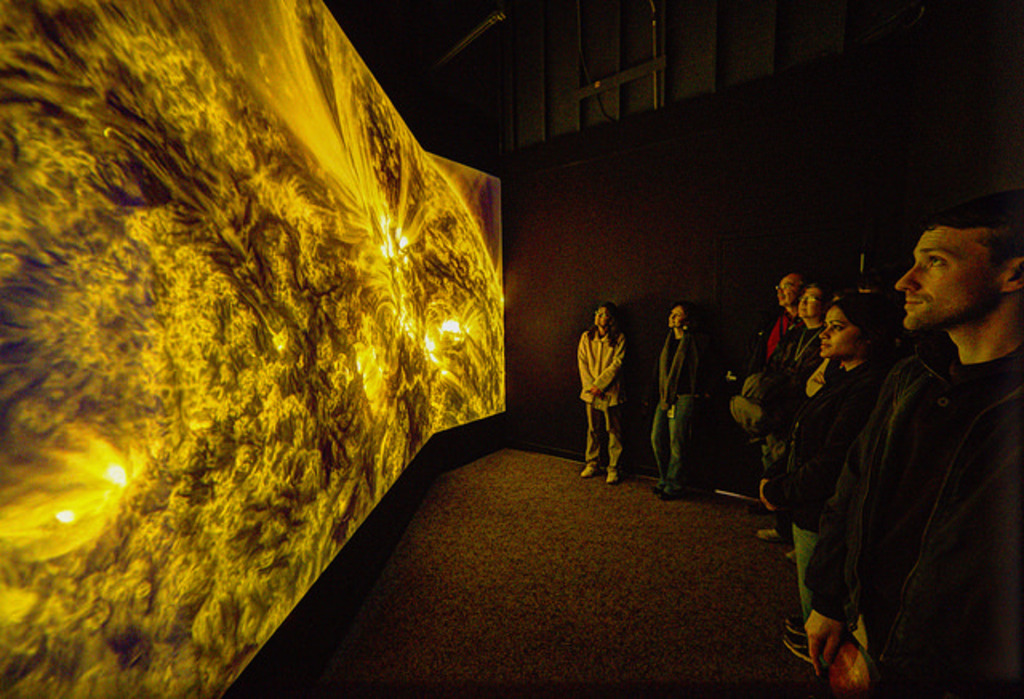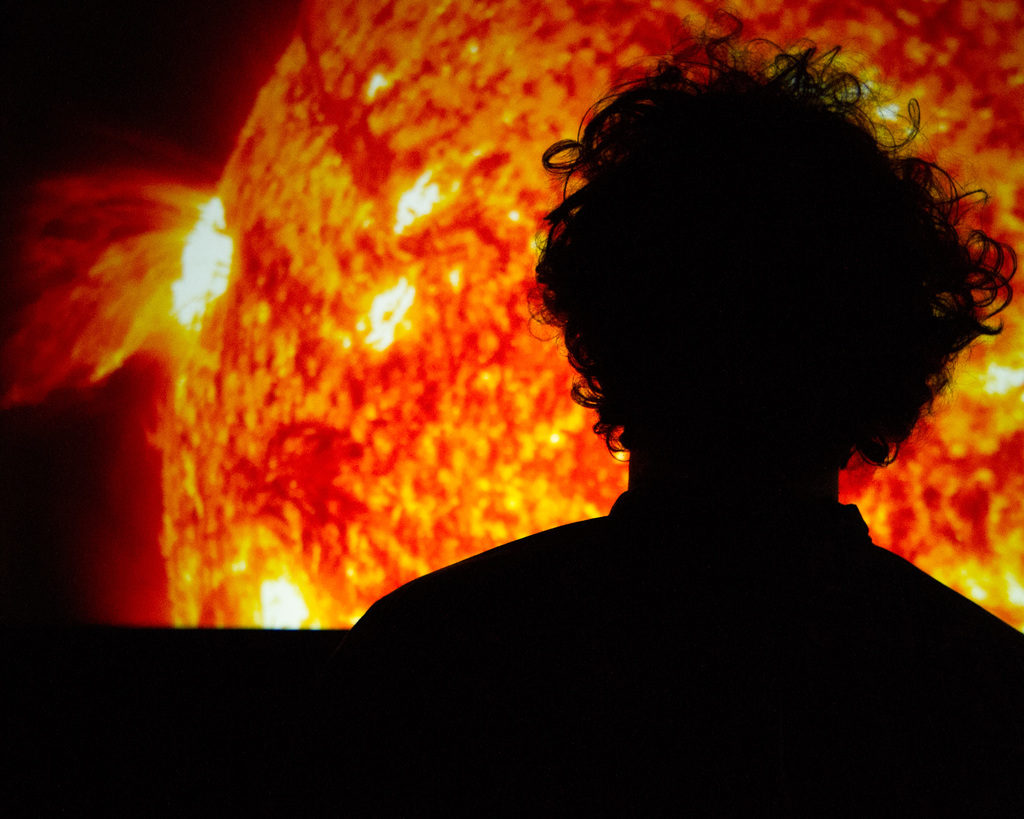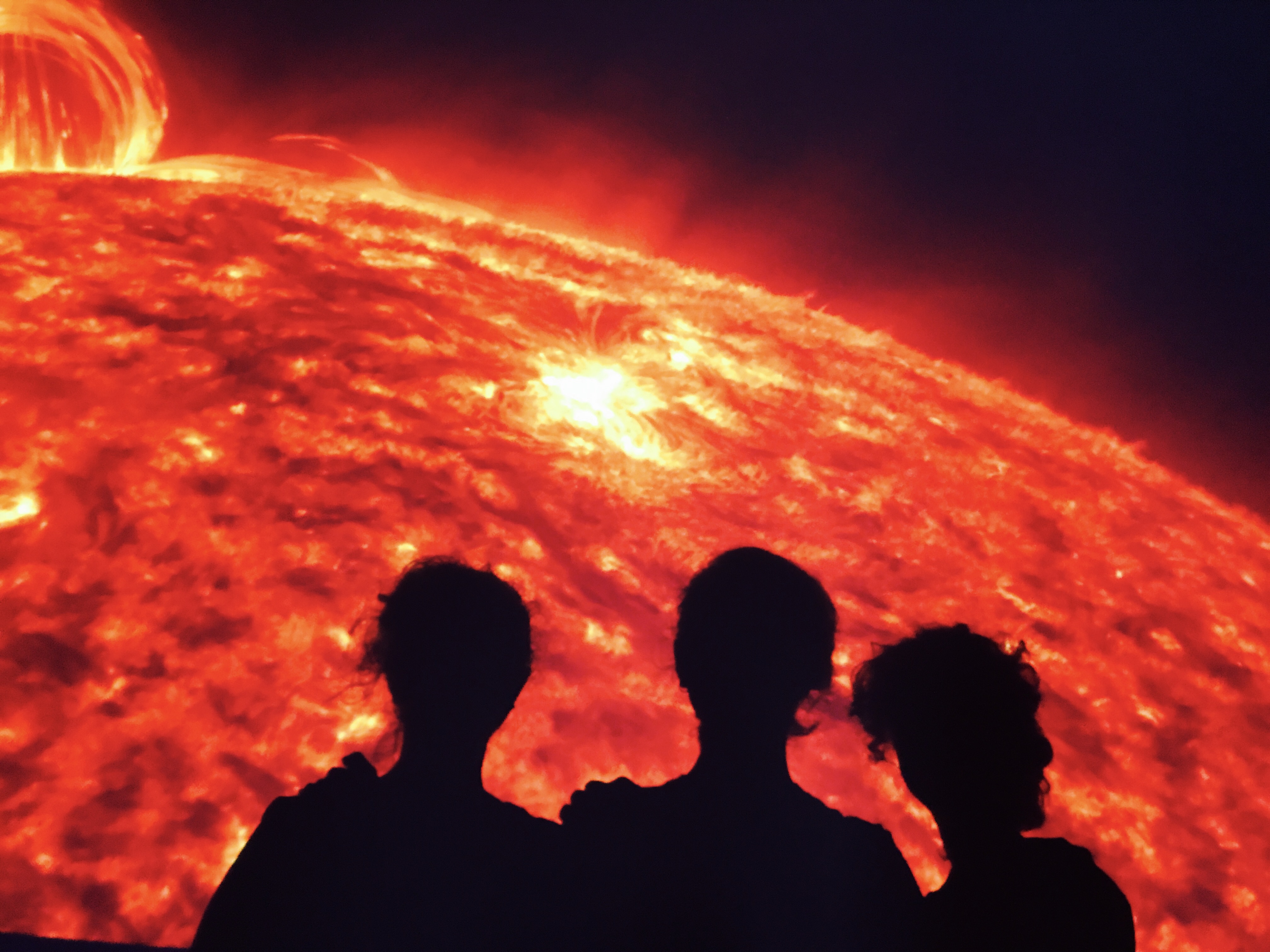 ---
Related
---
For More Information
---
Credits
Please give credit for this item to:
NASA's Goddard Space Flight Center
Short URL to share this page:
https://svs.gsfc.nasa.gov/11745
Mission:
SDO
Keywords:
SVS >> HDTV
SVS >> Solar Wind
GCMD >> Earth Science >> Sun-earth Interactions >> Solar Activity >> Solar Flares
GCMD >> Earth Science >> Sun-earth Interactions >> Solar Activity >> Solar Ultraviolet
SVS >> SDO
SVS >> Solar Dynamics Observatory
SVS >> Heliophysics
SVS >> Corona
NASA Science >> Sun
GCMD keywords can be found on the Internet with the following citation:
Olsen, L.M., G. Major, K. Shein, J. Scialdone, S. Ritz, T. Stevens, M. Morahan, A. Aleman, R. Vogel, S. Leicester, H. Weir, M. Meaux, S. Grebas, C.Solomon, M. Holland, T. Northcutt, R. A. Restrepo, R. Bilodeau, 2013. NASA/Global Change Master Directory (GCMD) Earth Science Keywords. Version 8.0.0.0.0