Earth
ID: 11028
Rebuilding Poplar Island
Poplar Island is being rebuilt by the U.S. Army Corps of Engineers using dredged mud from the Baltimore Harbor which lies about 30 miles (about 48 kilometers) north of the island.

Reconstruction of the island began in 1998 with the erection of dikes to contain the mud.

The growing island is a wildlife sanctuary, a hatchery for hundreds of diamondback terrapins and home to about 170 different species of birds including terns and bald eagles.

NASA and the U.S. Department of the Interior through the U.S. Geological Survey (USGS) jointly manage Landsat. The USGS preserves the archive of Landsat images and distributes all of the 40-years of Landsat data free over the Internet.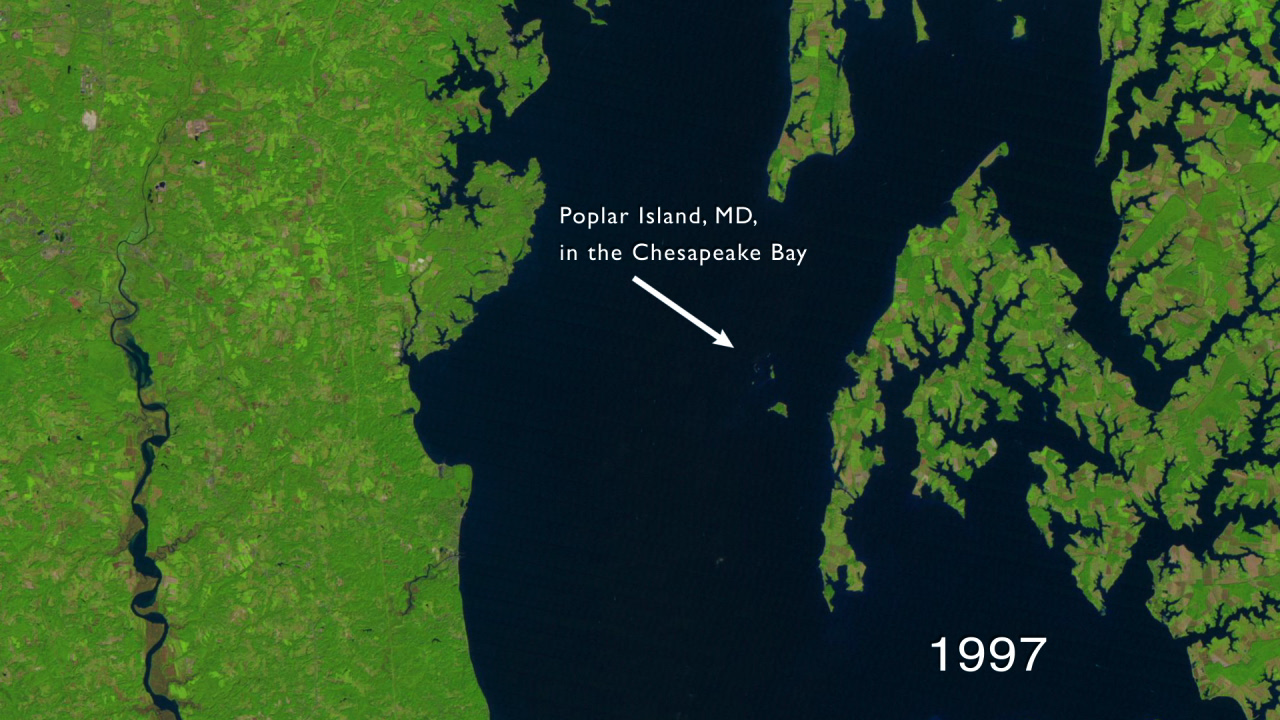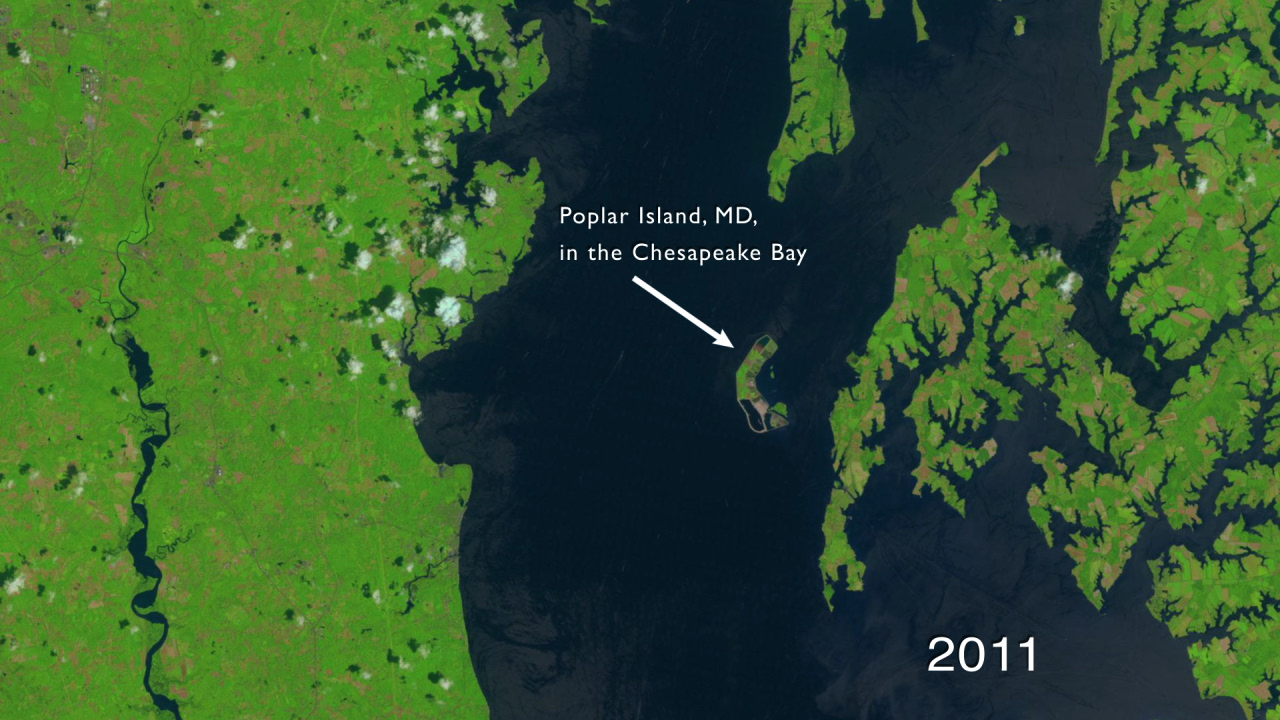 ---
Credits
Please give credit for this item to:
NASA/Goddard Space Flight Center
Short URL to share this page:
https://svs.gsfc.nasa.gov/11028
Mission:
Landsat
This item is part of these series:
Geophysical Changes Over Time
Landsat
Goddard TV Tape:
G2012-075
-- Rebuilding Poplar Island
Keywords:
SVS >> Chesapeake Bay
SVS >> HDTV
SVS >> Landsat
DLESE >> Physical oceanography
SVS >> Water
GCMD >> Earth Science >> Oceans >> Coastal Processes >> Sea Level Rise
SVS >> Hyperwall
NASA Science >> Earth
GCMD keywords can be found on the Internet with the following citation:
Olsen, L.M., G. Major, K. Shein, J. Scialdone, S. Ritz, T. Stevens, M. Morahan, A. Aleman, R. Vogel, S. Leicester, H. Weir, M. Meaux, S. Grebas, C.Solomon, M. Holland, T. Northcutt, R. A. Restrepo, R. Bilodeau, 2013. NASA/Global Change Master Directory (GCMD) Earth Science Keywords. Version 8.0.0.0.0