Earth
ID: 11016
Simulated Nature Runs Its Course
The 2005 Atlantic hurricane season smashed records with 28 named storms, four Category 5 hurricanes (including Wilma, the all-time strongest), and the costliest U.S. natural disaster (Katrina). A NASA Goddard climate model called GEOS-5 revisited the season as part of a gigantic two-year simulation to better understand the processes of weather and climate. Seeded with observed sea surface temperatures—a key driver of hurricane formation—the model simulated weather events worldwide. One of the highest resolutions to date for a full-Earth model was used to run the simulation, taxing Goddard's Discover supercomputer for weeks. In total, the model spawned 23 Atlantic hurricanes and tropical storms during 2005—an impressive comparison to the actual number observed—and demonstrated an increased ability to model how these volatile cyclones change intensity as they evolve. The visualization shows simulated storms for September 2005 emerging and churning across the North Atlantic.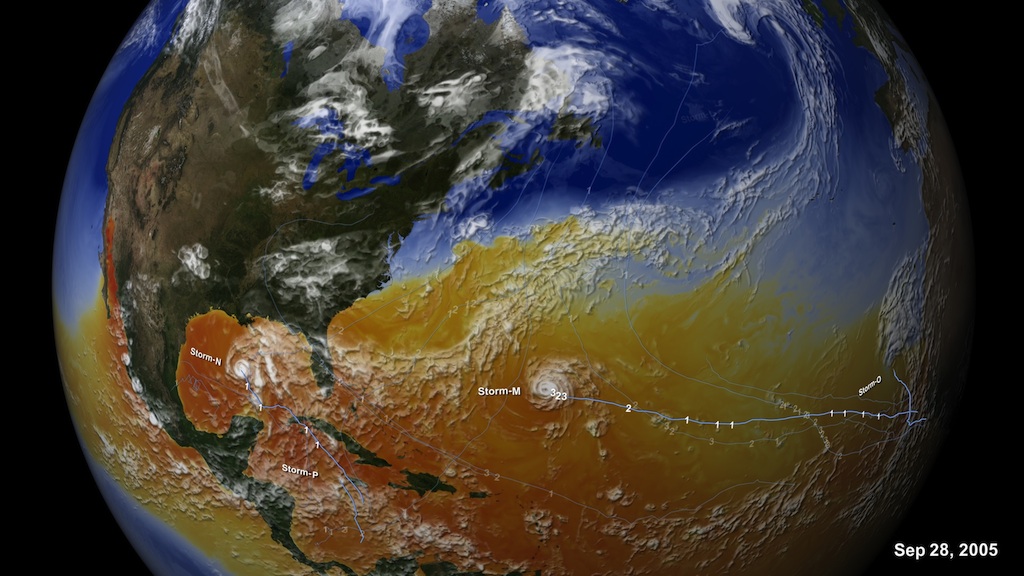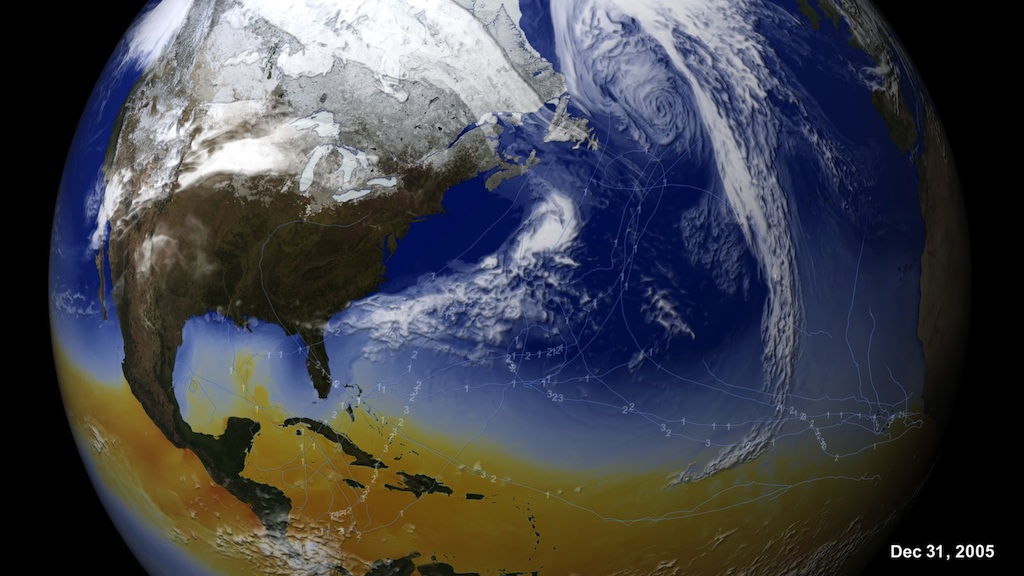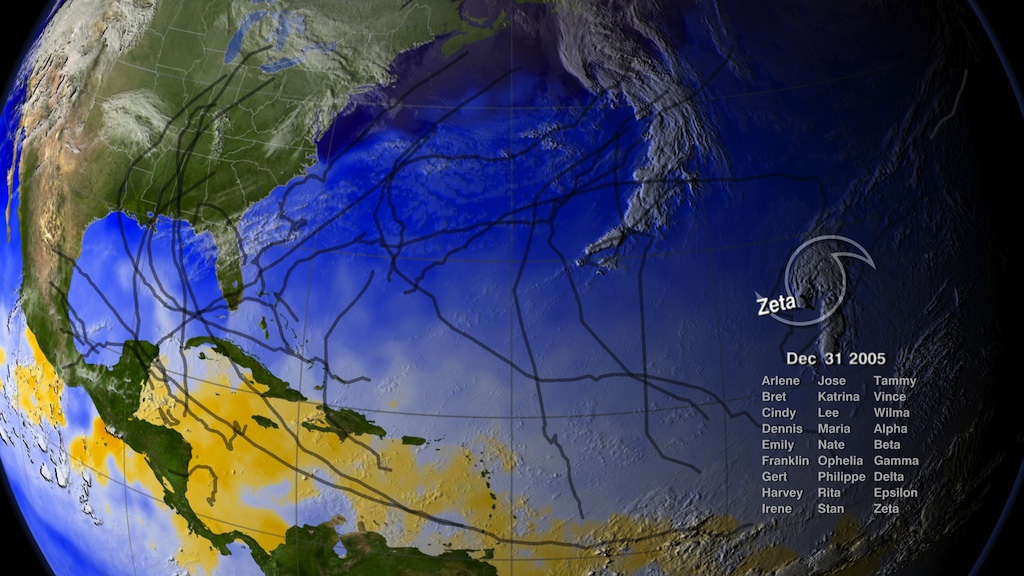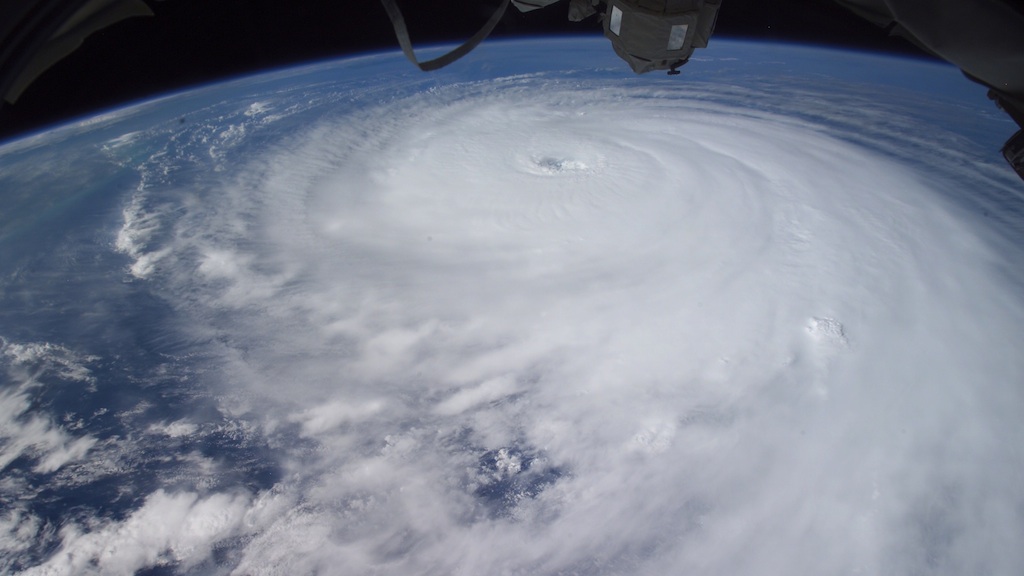 ---
Related Stories
---
Story Credits
Please give credit for this item to:
NASA's Goddard Space Flight Center and NASA Center for Climate Simulation (NCCS)
Hurricane photo from ISS courtesy of NASA Johnson Space Center
Short URL to share this page:
https://svs.gsfc.nasa.gov/11016
Data Used:
GEOS-5 Atmospheric Model on the Cubed-Sphere also referred to as: GEOS-5 Cubed-Sphere
Model - NASA GMAO - 05/01/2005 04/30/2007
Note: While we identify the data sets used in these visualizations, we do not store any further details nor the data sets themselves on our site.
Keywords:
SVS >> App
NASA Science >> Earth