Sun
Earth
ID: 4649
Plasma Zoo: Gyroresonant Scattering
In regions like planetary magnetospheres, a number of more complex interactions can occur between charged particles, fields, and electromagnetic waves. One of these processes is called gyroresonant scattering or alternatively pitch-angle scattering.

In gyroresonant scattering, a charged particle undergoing gyromotion in a background magnetic field interacts with the electric field of a circularly-polarized electromagnetic wave. To the moving particle, the wave appears Doppler-shifted, and if this Doppler-shifted wave frequency is close to the gyro-frequency, the rotating electric field of the wave and add or remove energy from the particle. In the case of a uniform background magnetic field this 'pumping' of energy into and out of the particle can occur all along the particle trajectory. However, if the background magnetic field varies along the particle trajectory, the wave may get only one opportunity to inject or remove energy from the particle.

When this process acts on a collection of particles of different energies and pitch-angles, the process can alter the distribution of energy and pitch angles. This process may be responsible for the 'flushing' of electrons out of some regions of the radiation belts by VLF radio waves, and 'bunching' of other particles.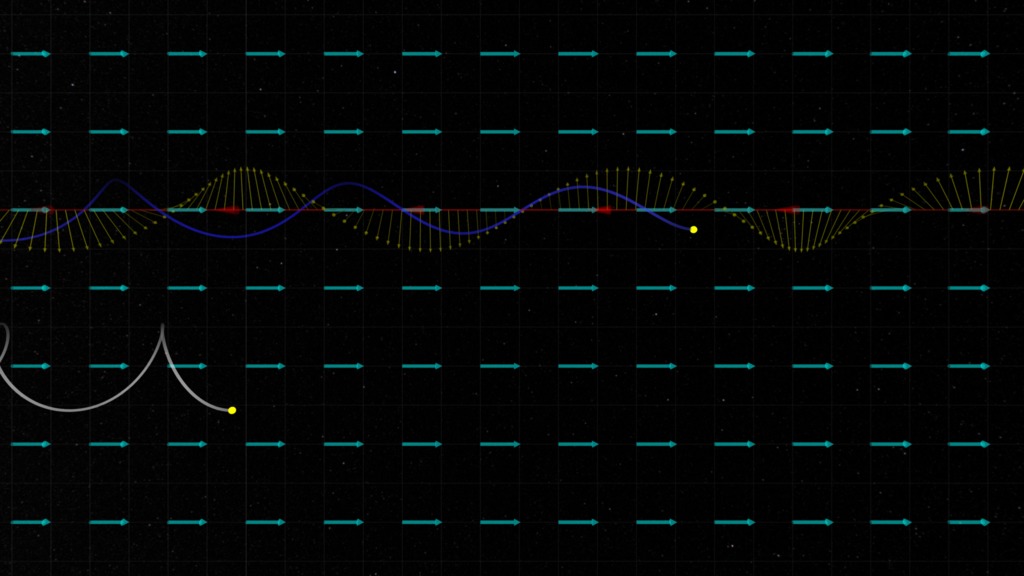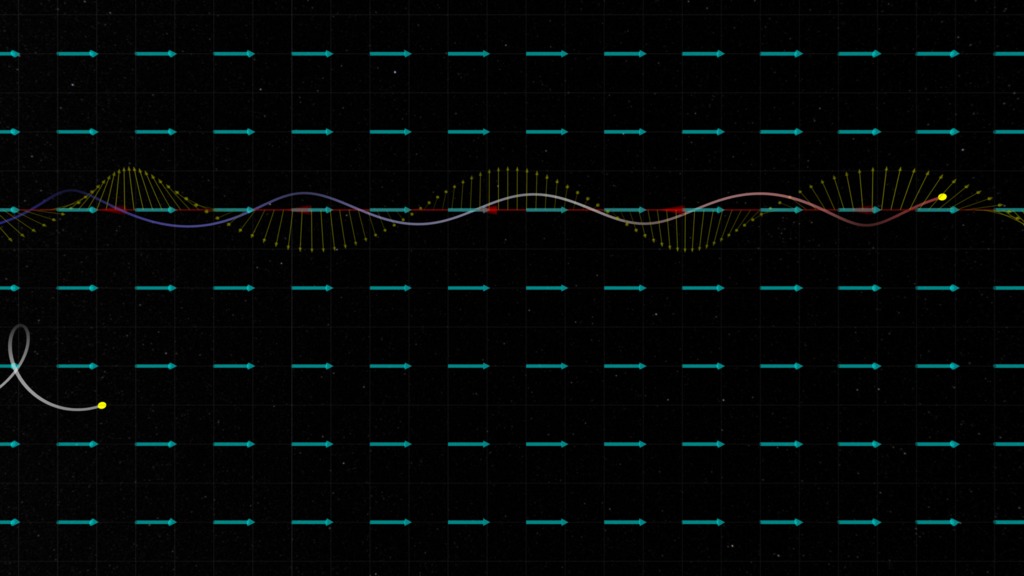 ---
Related
---
For More Information
---
Visualization Credits
Please give credit for this item to:
NASA's Scientific Visualization Studio