Earth
ID: 3960
Saving the Maringa Lopori Wanga Wildlife Corridor
Maringa Lopori Wanga (MLW) is a region in the northern part of the Democratic Republic of the Congo (DRC) immediately south of the Congo River. Within its borders are two major reserves: The Lomako-Yokokala Faunal Reserve and the Luo Scientific Reserve. Wildlife travels between these two reserves via a natural wildlife corridor. However, a main road bisects this wildlife corridor between the two reserves, along which numerous villages have been established over time. If the corridor is to remain open, villagers living along the route need to control sprawl. This is where scientists have joined in to help, by providing detailed satellite imagery of the area, allowing the people of the MLW region to more accurately zone their land for agricultural expansion. By providing accurate satellite zoning maps, the villages can still thrive and the wildlife corridor can remain open, which benefits both the people and the wildlife of this region of the DRC.

Part of NASA's Landsat program mission is to provide tools to assist with global growth and urbanization planning. NASA's Land-Cover and Land-Use Change Program (LCLUC) uses Landsat data to develop socially relevant interdisciplinary science that can be applied to natural resource management questions, starting with agricultural land use change. More information on the varied use of Landsat data can be found at http://landsat.gsfc.nasa.gov/about/appl_matrix.html

A fully narrated reporter package of this story, incorporating this element, can be seen here.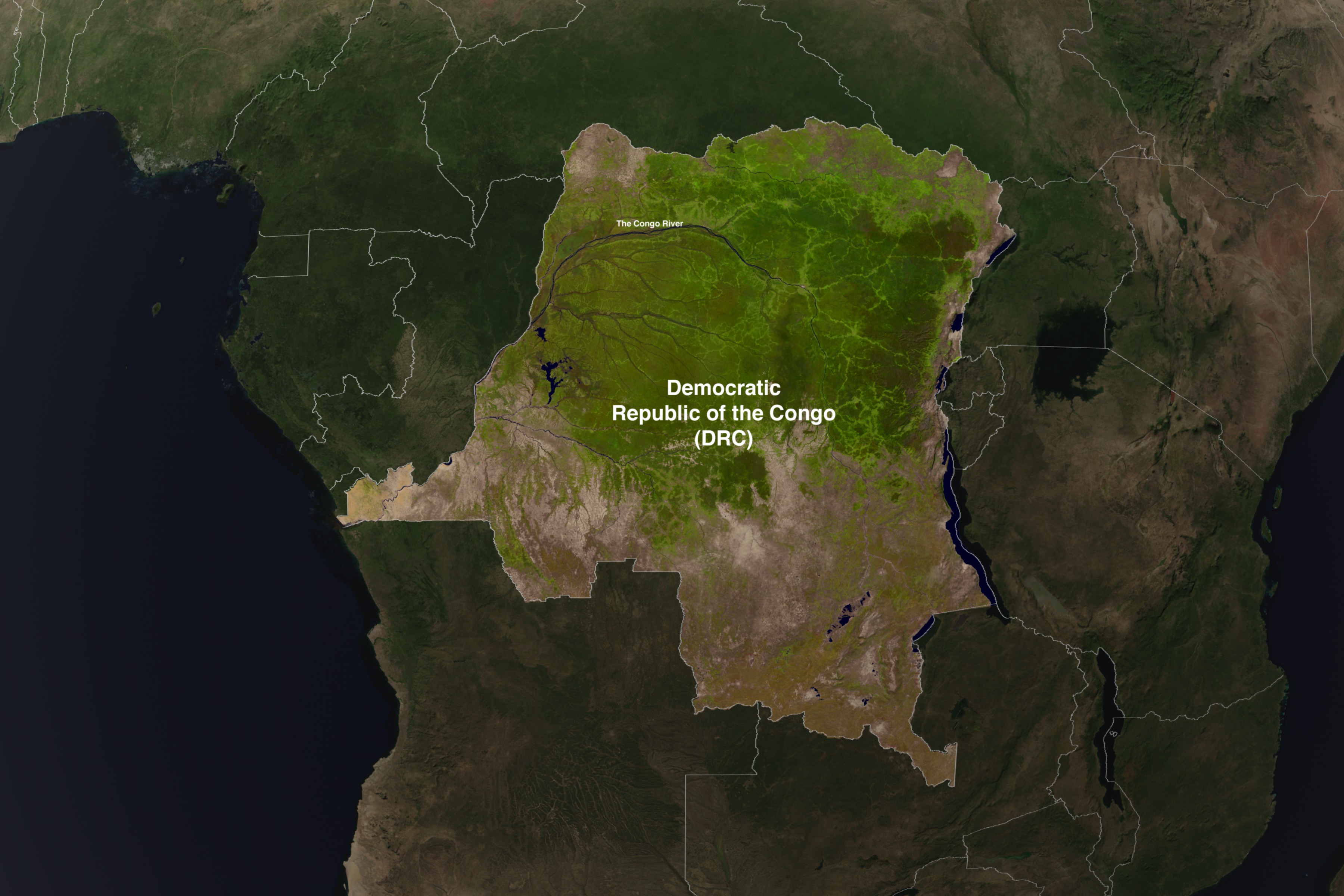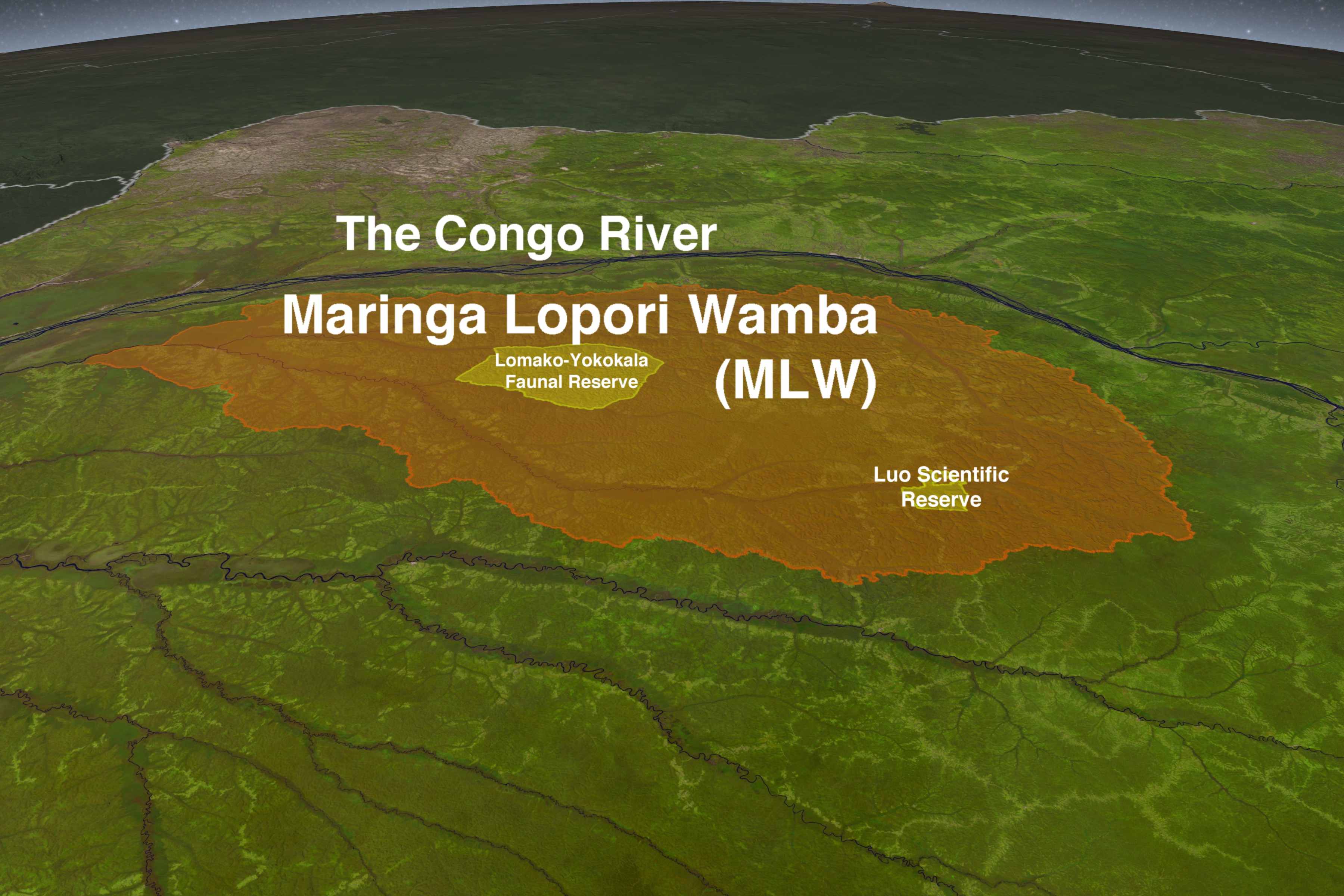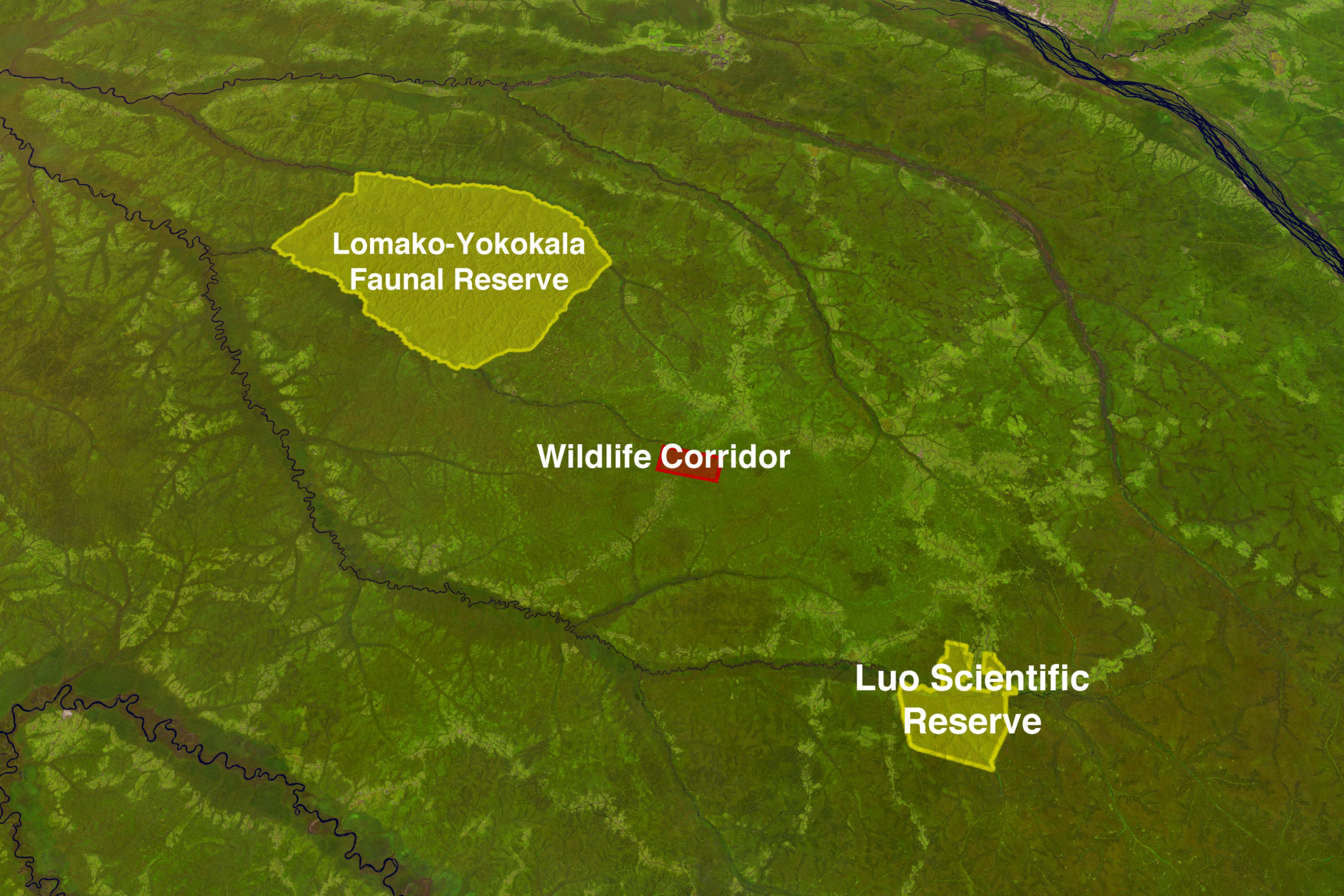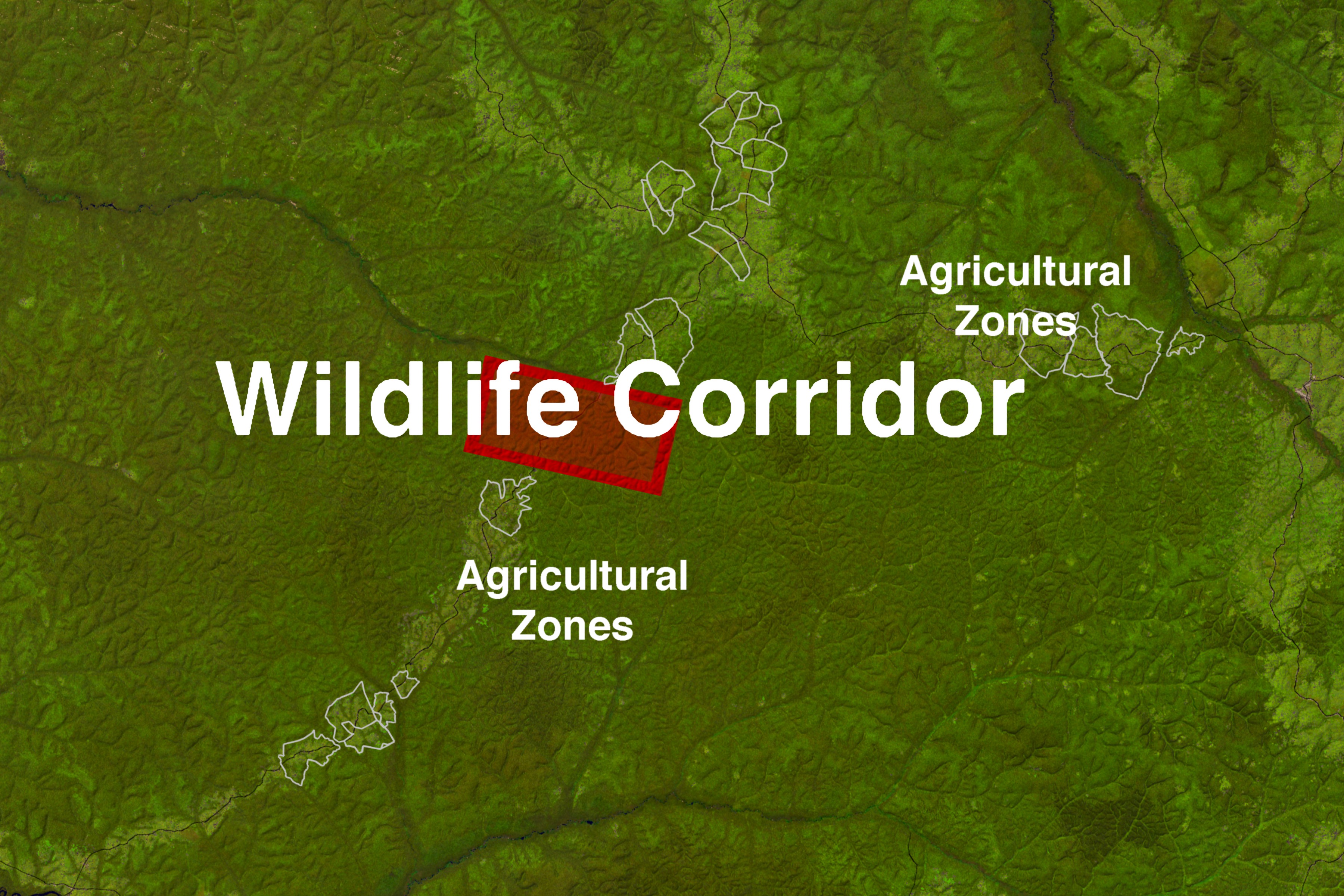 ---
Visualization Credits
Please give credit for this item to:
NASA/Goddard Space Flight Center Scientific Visualization Studio
Short URL to share this page:
https://svs.gsfc.nasa.gov/3960
Mission:
Landsat
Data Used:
Note: While we identify the data sets used in these visualizations, we do not store any further details nor the data sets themselves on our site.
This item is part of this series:
LDCM
Keywords:
DLESE >> Agricultural science
SVS >> Congo
SVS >> HDTV
GCMD >> Earth Science >> Agriculture
GCMD >> Earth Science >> Human Dimensions >> Environmental Impacts >> Agricultural Expansion
GCMD >> Location >> Congo, Democratic Republic
GCMD >> Location >> Congo, Republic
GCMD >> Location >> Africa
NASA Science >> Earth
GCMD keywords can be found on the Internet with the following citation:
Olsen, L.M., G. Major, K. Shein, J. Scialdone, S. Ritz, T. Stevens, M. Morahan, A. Aleman, R. Vogel, S. Leicester, H. Weir, M. Meaux, S. Grebas, C.Solomon, M. Holland, T. Northcutt, R. A. Restrepo, R. Bilodeau, 2013. NASA/Global Change Master Directory (GCMD) Earth Science Keywords. Version 8.0.0.0.0