Planets and Moons
ID: 30901
Cassini's Final Image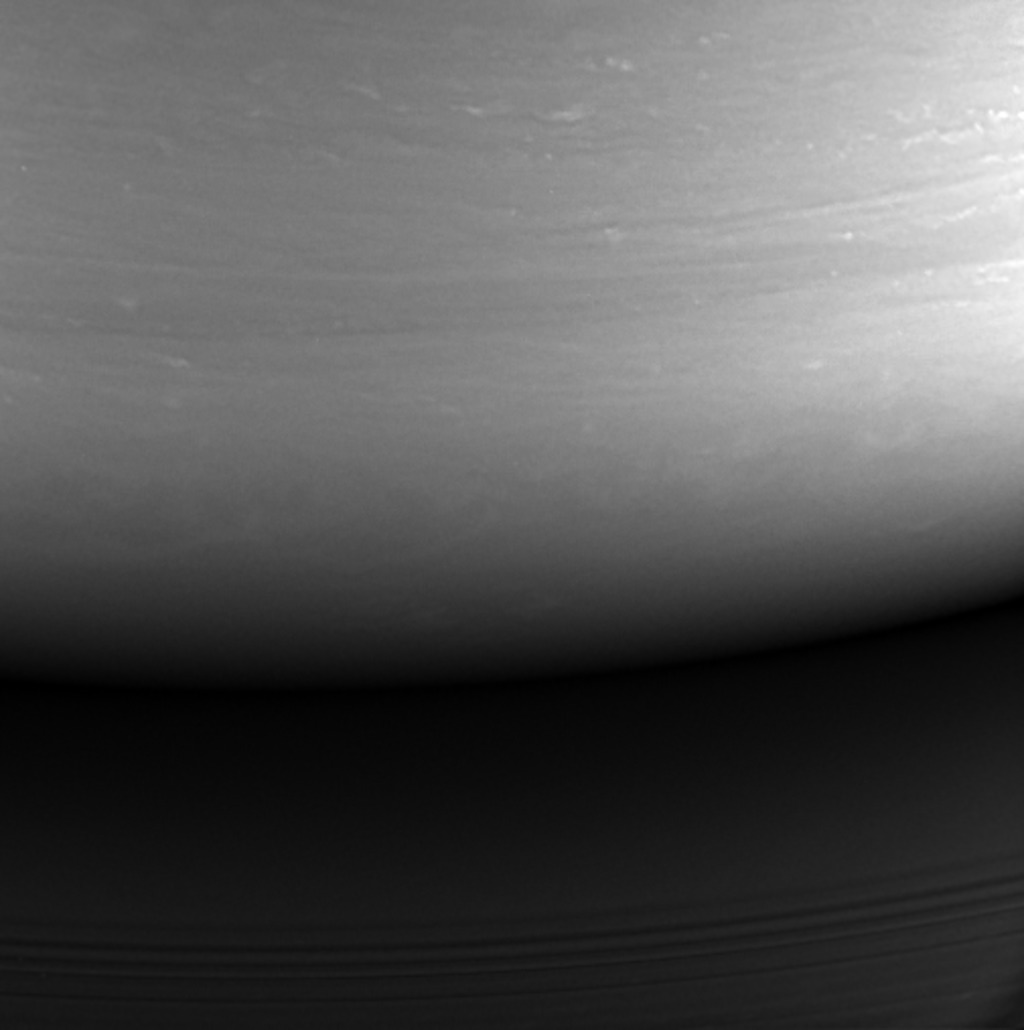 This monochrome view is the last image taken by the imaging cameras on NASA's Cassini spacecraft. It looks toward the planet's night side, lit by reflected light from the rings, and shows the location at which the spacecraft would enter the planet's atmosphere hours later.

This location -- the site of Cassini's atmospheric entry -- was at this time on the night side of the planet, but would rotate into daylight by the time Cassini made its final dive into Saturn's upper atmosphere, ending its remarkable 13-year exploration of Saturn.

The view was acquired on Sept. 14, 2017 at 2:59 pm EST. The view was taken in visible light using the Cassini spacecraft wide-angle camera at a distance of 394,000 miles (634,000 kilometers) from Saturn. Image scale is about 11 miles (17 kilometers).

For more information about the Cassini-Huygens mission visit https://saturn.jpl.nasa.gov and https://www.nasa.gov/cassini. The Cassini imaging team homepage is at https://ciclops.org.
---
For More Information
---
Credits
Please give credit for this item to:
NASA/JPL-Caltech/Space Science Institute