Earth
Planets and Moons
ID: 2872
Earth-Mars Volcano Comparisons: Mars Inside a Transparent Earth
Despite the 2:1 relative size difference between Earth and Mars, the Martian volcano, Olympus Mons, dwarfs Earth's Mauna Loa, Hawaii volcano. When measured from the ocean floor, Mauna Loa is approximately 10km. high compared to Olympus Mons at 23km. This animation not only shows the relative size differences between Mauna Loa and Olympus Mons, but also shows the size difference between these 2 planets. The equatorial radius of Mars is approximately 3397 km. compared to Earth's equatorial radius of 6378.1 km. This animation is match-framed to animations #2864 through #2872.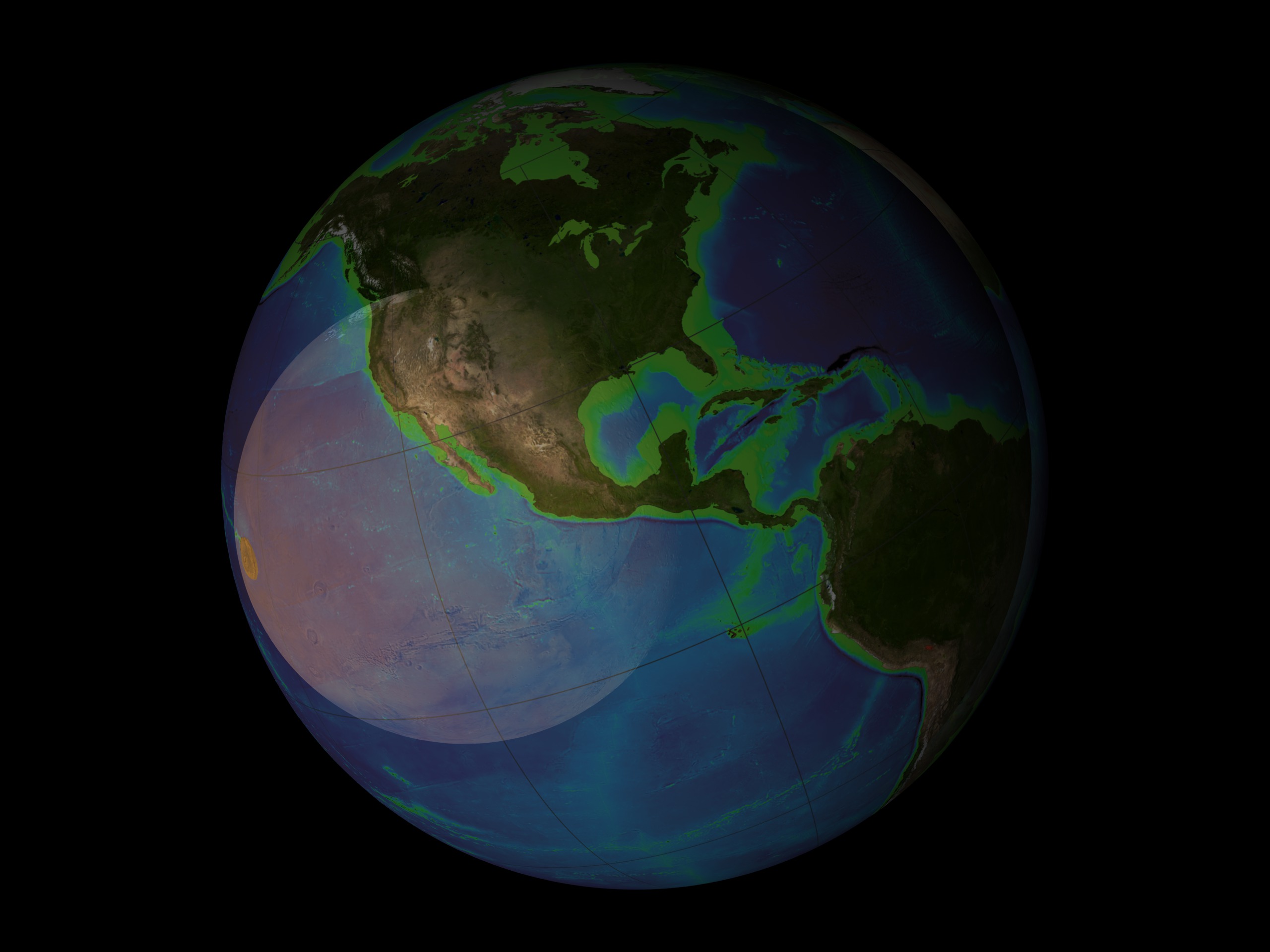 ---
Visualization Credits
Please give credit for this item to:
NASA/Goddard Space Flight Center Scientific Visualization Studio, and Virginia Butcher (SSAI)

The Blue Marble data is courtesy of Reto Stockli (NASA/GSFC).