Earth
ID: 2746
ICESat First Light Release: A Global Perspective
Criss-crossing the world below at nearly 17,000 miles per hour, ICESat is measuring the Earth from space with unprecedented accuracy. ICESat measures the Earth by shining pulses of green and infrared light from one of its three onboard lasers. Although the major goal of ICESat's mission is to observe ice near the poles, the satellite takes measurements continuously around the entire globe, providing valuable information about our planet's clouds, oceans, mountains, forests, and fields.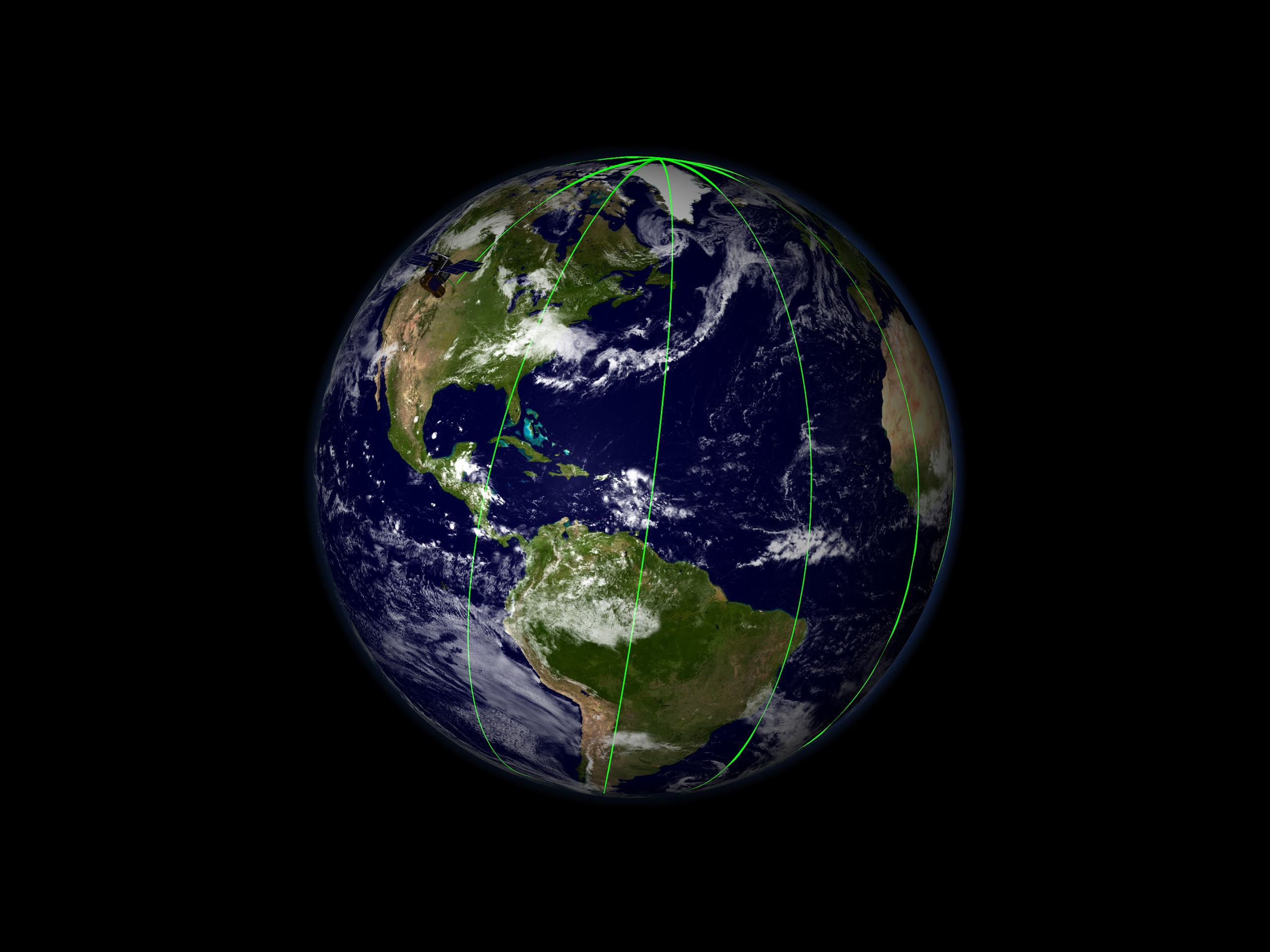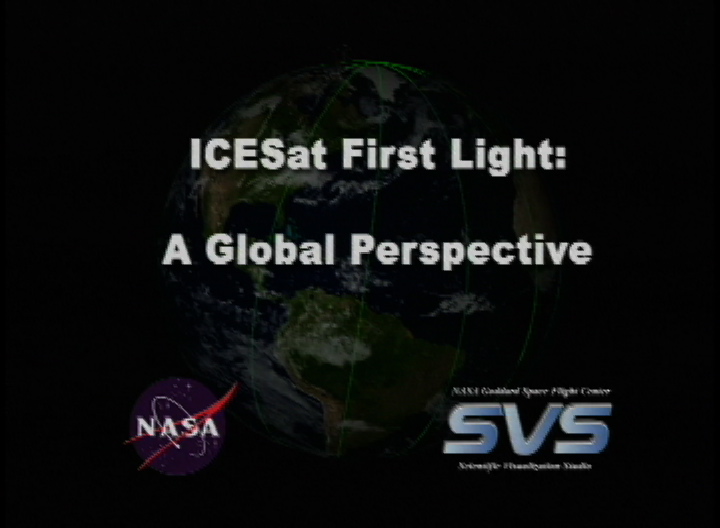 ---
Visualization Credits
Please give credit for this item to:
NASA/Goddard Space Flight Center Scientific Visualization Studio The Blue Marble Next Generation data is courtesy of Reto Stockli (NASA/GSFC) and NASA's Earth Observatory.

Additional credit goes to Canadian Space Agency, RADARSAT International Inc.

The Blue Marble data is courtesy of Reto Stockli (NASA/GSFC).