Earth
ID: 2709
Rotating Blue Marble Globe with Clouds
The Terra/MODIS project has released a beautiful set of Blue Marble imagery. The data is place on a globe and rotated.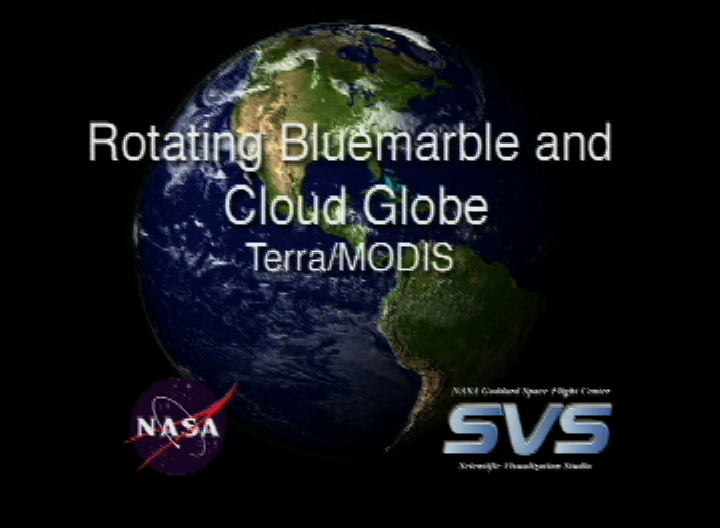 ---
Visualization Credits
Please give credit for this item to:
NASA/Goddard Space Flight Center Scientific Visualization Studio. The Blue Marble data is courtesy of Reto Stockli (NASA/GSFC).
Short URL to share this page:
https://svs.gsfc.nasa.gov/2709
Mission:
Terra
Data Used:
Terra/MODIS/Blue Marble Cloud Cover
2002/01, 2001/07/29
Note: While we identify the data sets used in these visualizations, we do not store any further details nor the data sets themselves on our site.
Dates of Data Used:
2002/01, 2001/07/29
This item is part of this series:
Terra
Goddard TV Tape:
G2003-046
Keywords:
SVS >>
Clouds
SVS >>
Earth
SVS >>
Globe
DLESE >>
Physical geography
SVS >>
Rotating
NASA Science >>
Earth