Earth
ID: 2564
Progression of the West Nile Virus Through the Continental United States
This visualization shows the east to west spread of West Nile Virus across the continental United States from 1999 through 2002. The years are represented by different colors.
This visualization was created in support of a story describing how NASA is assisting the CDC and EPA in tracking the spread of West Nile Virus.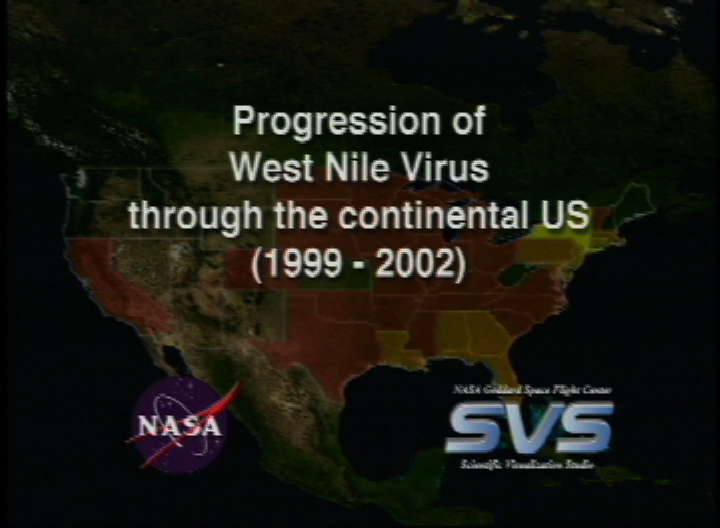 ---
Visualization Credits
Please give credit for this item to:
NASA/Goddard Space Flight Center Scientific Visualization Studio The Blue Marble Next Generation data is courtesy of Reto Stockli (NASA/GSFC) and NASA's Earth Observatory.