Universe
ID: 13795
NASA's Roman Mission Will Probe Galaxy's Core for Hot Jupiters, Brown Dwarfs
When it launches in the mid-2020s, NASA's Nancy Grace Roman Space Telescope will explore an expansive range of infrared astrophysics topics. One eagerly anticipated survey will use a gravitational effect called microlensing to reveal thousands of worlds that are similar to the planets in our solar system. Now, a new study shows that the same survey will also unveil more extreme planets and planet-like bodies in the heart of the Milky Way galaxy, thanks to their gravitational tug on the stars they orbit.

Roman will primarily use the gravitational microlensing detection method to discover exoplanets – planets beyond our solar system. When a massive object, such as a star, crosses in front of a more distant star from our vantage point, light from the farther star will bend as it travels through the curved space-time around the nearer one.

The result is that the closer star acts as a natural lens, magnifying light from the background star. Planets orbiting the lens star can produce a similar effect on a smaller scale, so astronomers aim to detect them by analyzing light from the farther star.

Since this method is sensitive to planets as small as Mars with a wide range of orbits, scientists expect Roman's microlensing survey to unveil analogs of nearly every planet in our solar system. Miyazaki and his colleagues have shown that the survey also has the power to reveal more exotic worlds – giant planets in tiny orbits, known as hot Jupiters, and so-called "failed stars," known as brown dwarfs, which are not massive enough to power themselves by fusion the way stars do.

This new study shows that Roman will be able to detect these objects orbiting the more distant stars in microlensing events, in addition to finding planets orbiting the nearer (lensing) stars.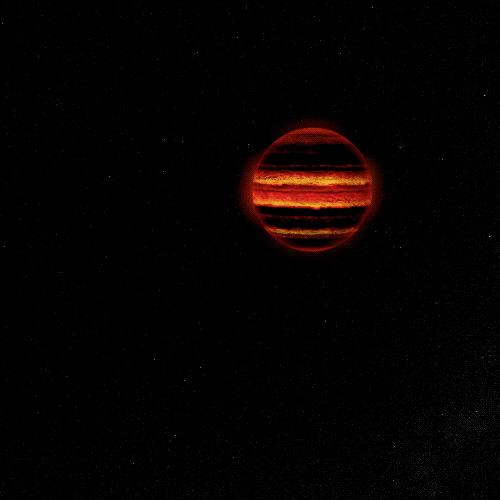 ---
For More Information
---
Credits
Please give credit for this item to:
NASA's Goddard Space Flight Center