Sun
ID: 13661
NASA Missions Spot Comet NEOWISE
NASA's Parker Solar Probe was at the right place at the right time to capture a unique view of comet NEOWISE on July 5, 2020. Parker Solar Probe's position in space gave the spacecraft an unmatched view of the comet's twin tails when it was particularly active just after its close approach to the Sun, called perihelion.

The comet was discovered by NASA's Near-Earth Object Wide-field Infrared Survey Explorer, or NEOWISE, on March 27. Since then, the comet — called comet C/2020 F3 NEOWISE and nicknamed comet NEOWISE — has been spotted by several NASA spacecraft, including Parker Solar Probe, NASA's Solar and Terrestrial Relations Observatory, the ESA/NASA Solar and Heliospheric Observatory, and astronauts aboard the Space Station.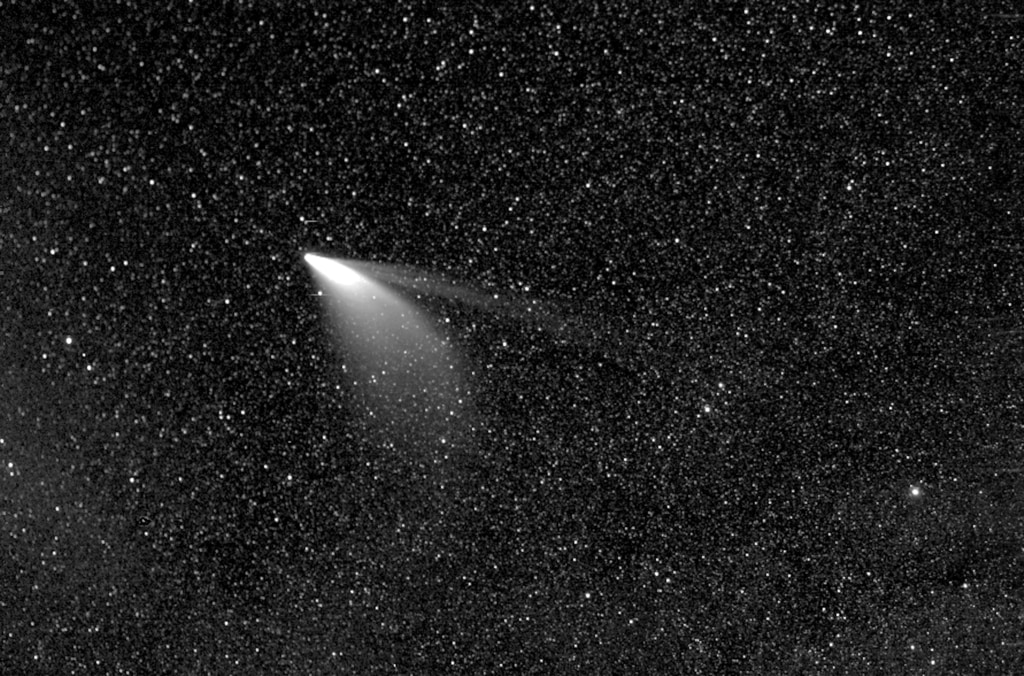 ---
Related
---
Credits
Please give credit for this item to:
NASA's Goddard Space Flight Center. However, individual items should be credited as indicated above.