Universe
ID: 10508
Fermi All-Sky First Year Progress
This view of the gamma-ray sky constructed from one year of Fermi LAT observations is the best view of the extreme universe to date. The map shows the rate at which the LAT detects gamma rays with energies above 300 million electron volts — about 120 million times the energy of visible light — from different sky directions. Brighter colors equal higher rates.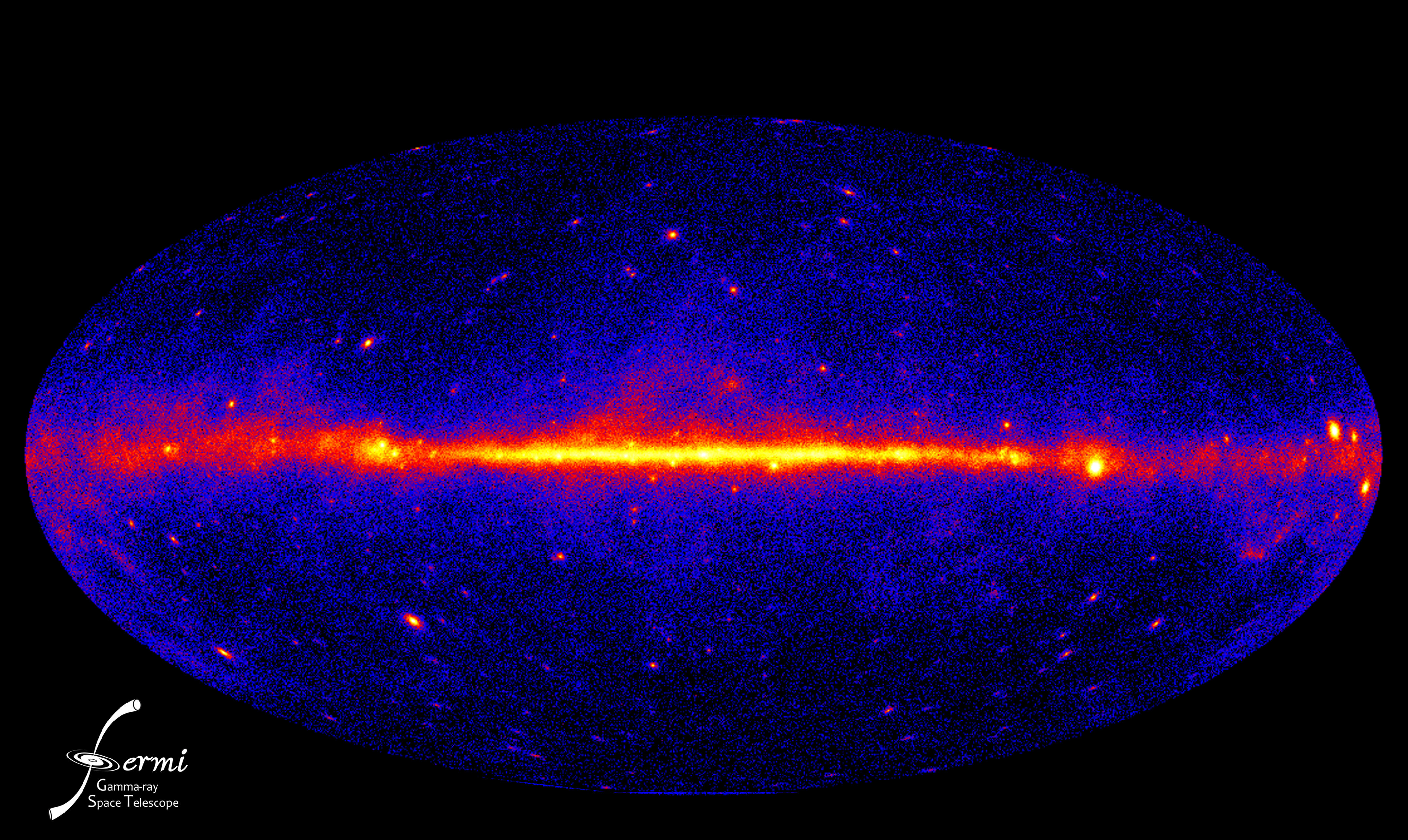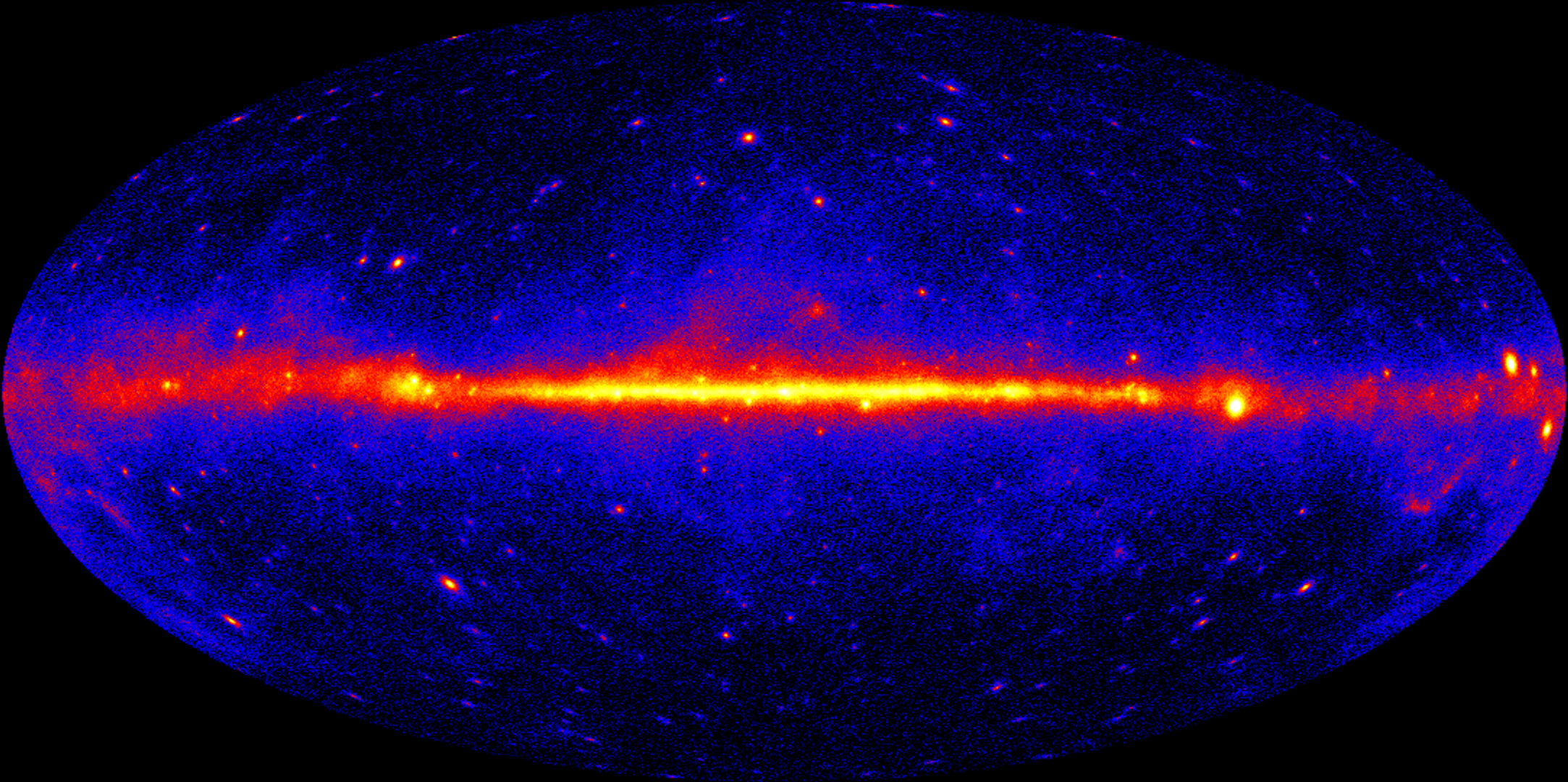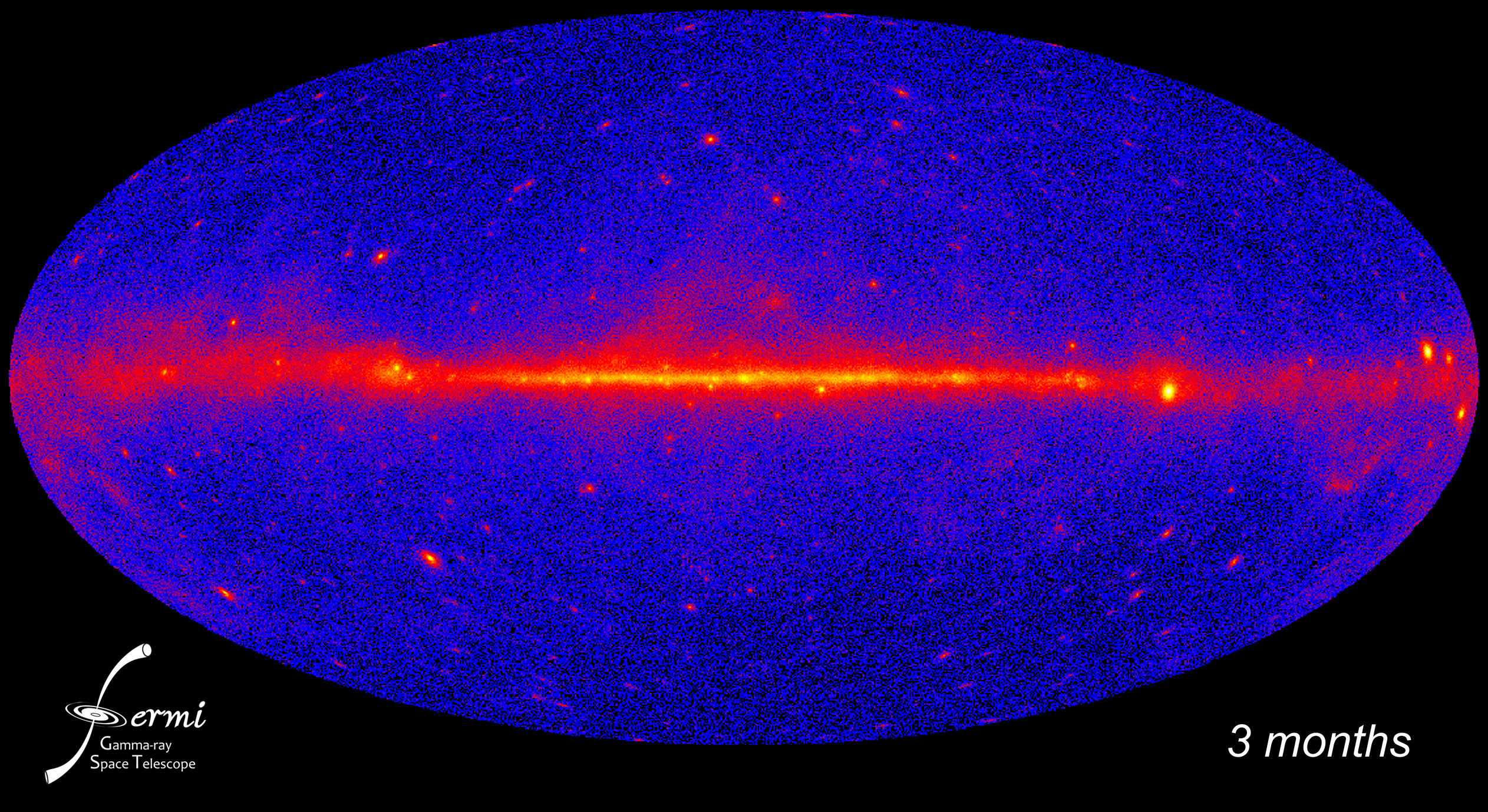 ---
Related
---
Credits
Please give credit for this item to:
NASA/DOE/Fermi LAT Collaboration
Short URL to share this page:
http://svs.gsfc.nasa.gov/10508
Missions:
Fermi Gamma-ray Space Telescope
GLAST
Data Used:
Fermi
Fermi/LAT
Note: While we identify the data sets used in these visualizations, we do not store any further details nor the data sets themselves on our site.
This item is part of these series:
Fermi
Astrophysics Visualizations
Astrophysics Stills
Keywords:
SVS >>
HDTV
DLESE >>
Space science
GCMD >>
Earth Science
>>
Spectral/Engineering
>>
Gamma Ray
SVS >>
Gamma Ray Burst
SVS >>
Astrophysics
SVS >>
Universe
SVS >>
GLAST
SVS >>
Space
SVS >>
Gamma Ray Observatory
SVS >>
Fermi
NASA Science >>
Universe
GCMD keywords can be found on the Internet with the following citation:
Olsen, L.M., G. Major, K. Shein, J. Scialdone, S. Ritz, T. Stevens, M. Morahan, A. Aleman, R. Vogel, S. Leicester, H. Weir, M. Meaux, S. Grebas, C.Solomon, M. Holland, T. Northcutt, R. A. Restrepo, R. Bilodeau, 2013. NASA/Global Change Master Directory (GCMD) Earth Science Keywords. Version 8.0.0.0.0