Earth
ID: 10342
Ionosphere and CINDI
The Coupled Ion Dynamics Investigation (CINDI) is a joint NASA/Air Force funded Ionospheric plasma sensor. This animation shows how the ionosphere changes between Daytime and nighttime.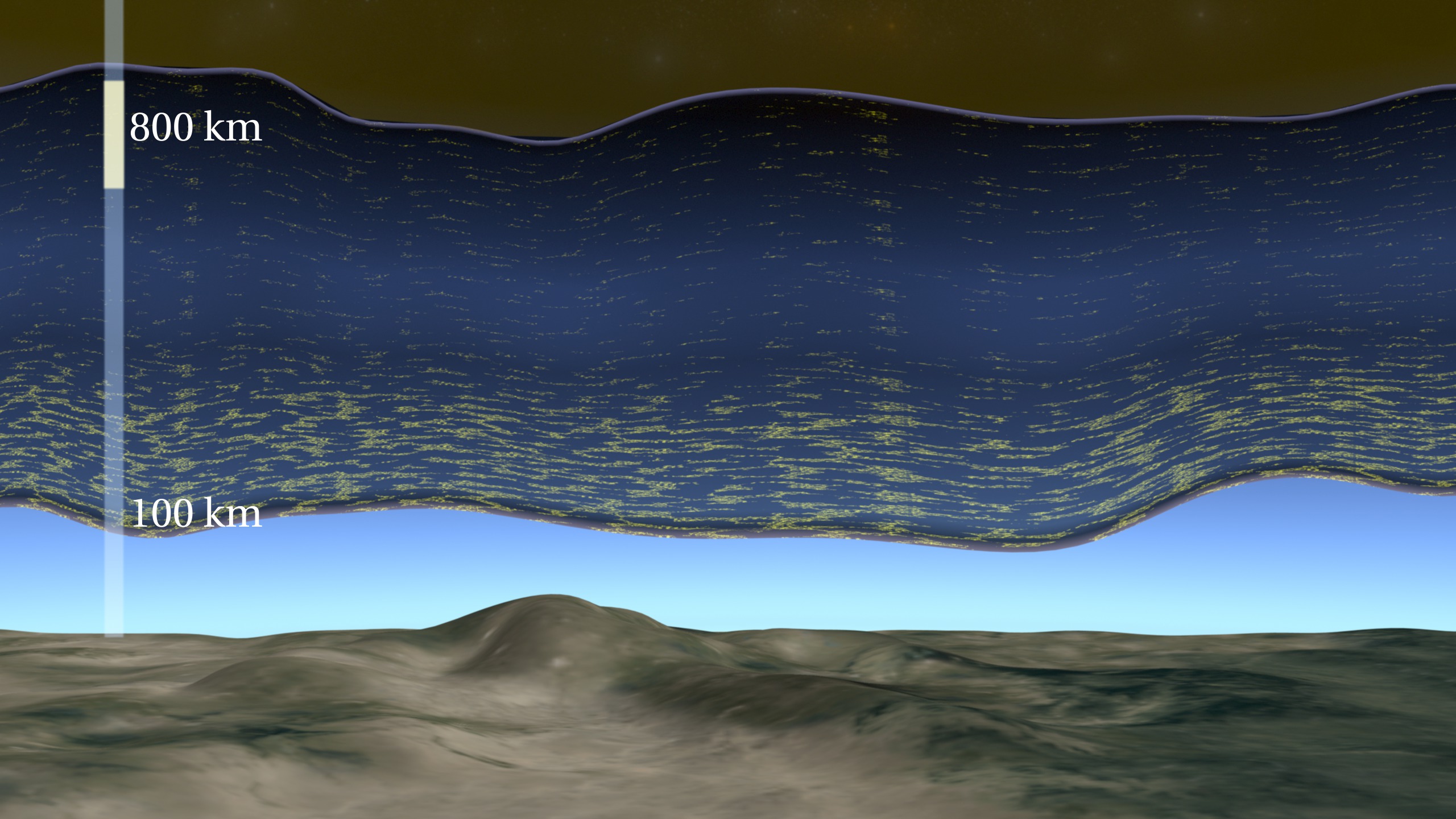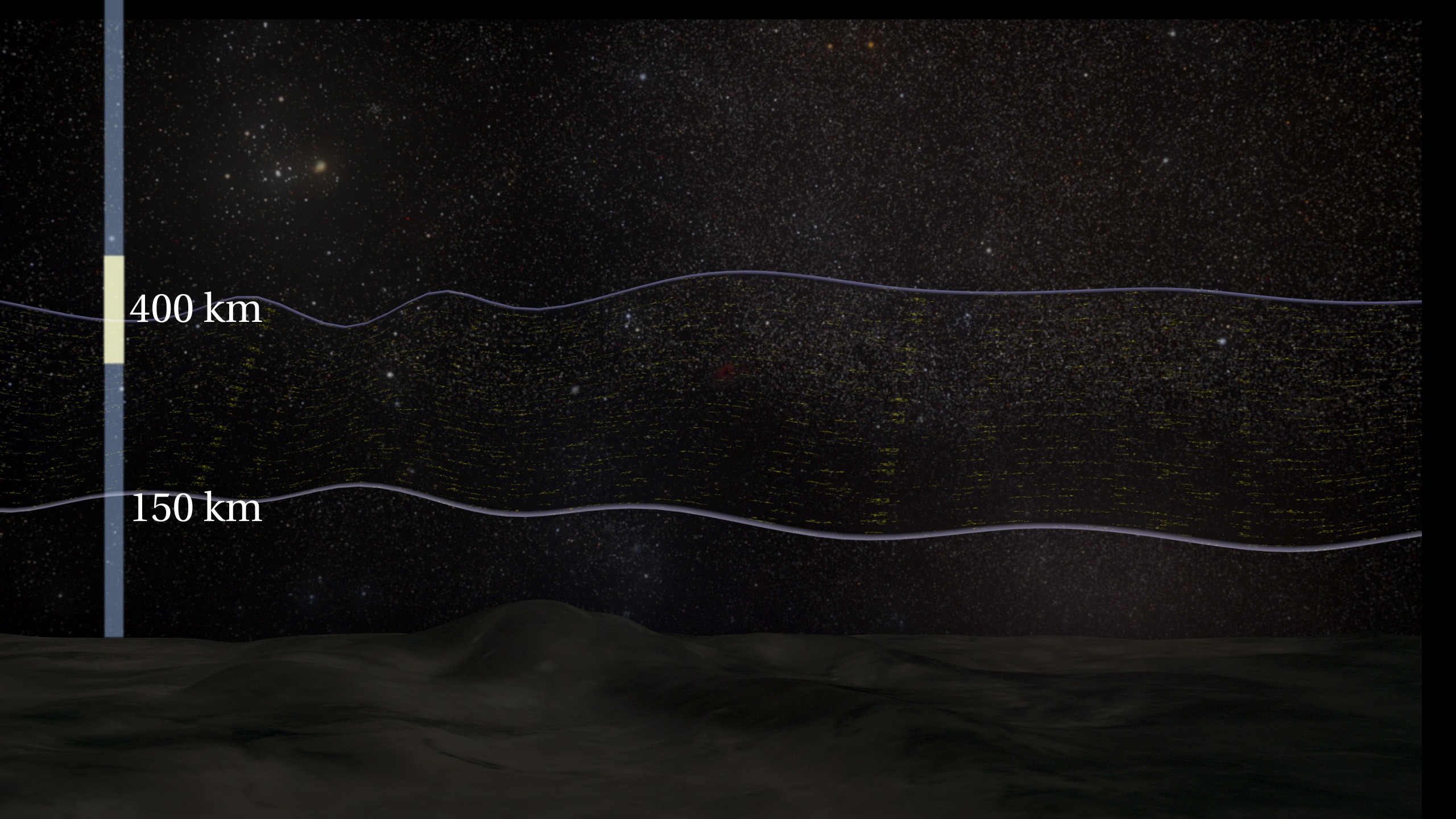 ---
Credits
Please give credit for this item to:
NASA/Goddard Space Flight Center
Short URL to share this page:
https://svs.gsfc.nasa.gov/10342
Mission:
CINDI
Data Used:
C/NOFS/Coupled Ion Neutral Dynamics Investigation (CINDI)
Note: While we identify the data sets used in these visualizations, we do not store any further details nor the data sets themselves on our site.
Keywords:
SVS >> HDTV
NASA Science >> Earth