Universe
ID: 10590
Swift's 500 Gamma-ray Bursts
On April 13, 2010, NASA's Swift Gamma-ray Burst Explorer satellite discovered its 500th burst. Swift's main job is to quickly localize each gamma-ray burst (GRB), report its position so that others can immediately conduct follow-up observations, and then study the burst using its X-ray and Ultraviolet/Optical telescopes. The plots and videos below illustrate Swift's first 500 GRBs.

For more on the story, see the feature "NASA's Swift Catches 500th Gamma-ray Burst"

http://www.nasa.gov/mission_pages/swift/bursts/500th.html.

This page has been updated with a new version of this animation highlighting Swift's detection of the most distant gamma-ray burst ever seen—13.14 billion light years.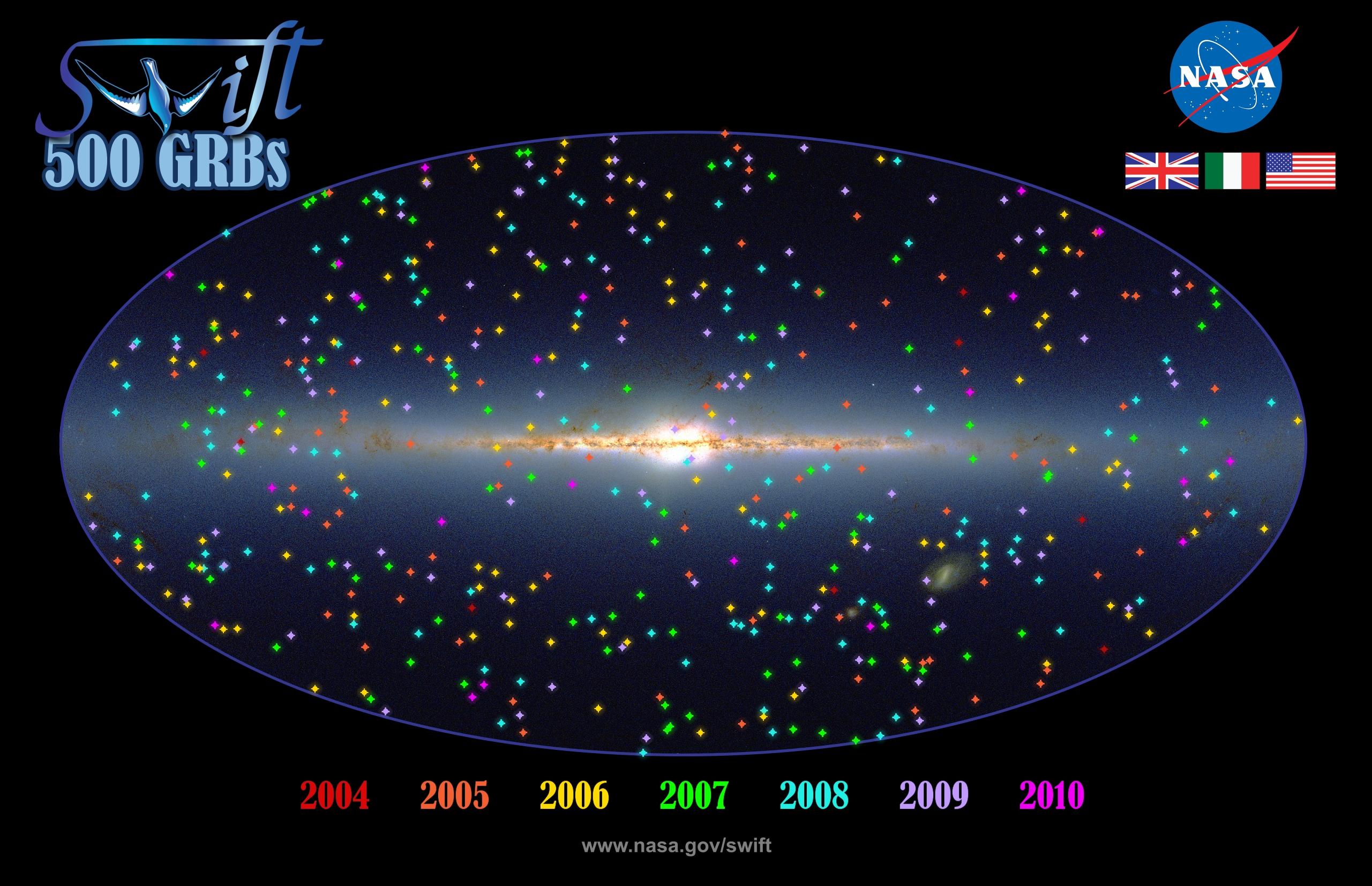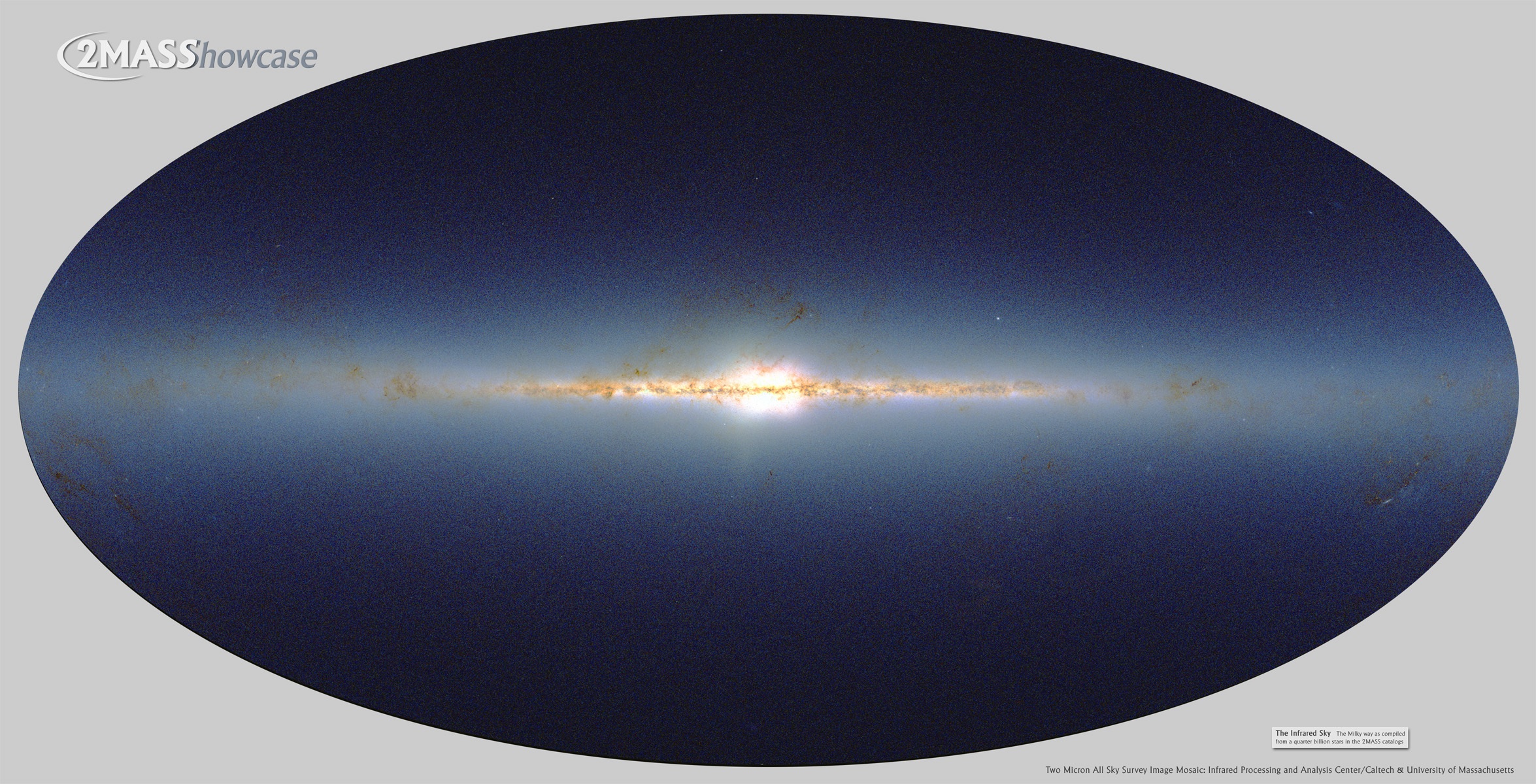 ---
For More Information
---
Credits
Please give credit for this page to NASA/Goddard Space Flight Center. However, each image should be credited as indicated above.