Earth
ID: 3781
Weather Satellites in Orbit
This visualization showcases the five weather satellites that create NOAA's Climate Prediction Center (CPC) products. The five geosynchronous satellites are: GOES-11, GOES-13, MSG-2, Meteosat-7 and MTSAT-2.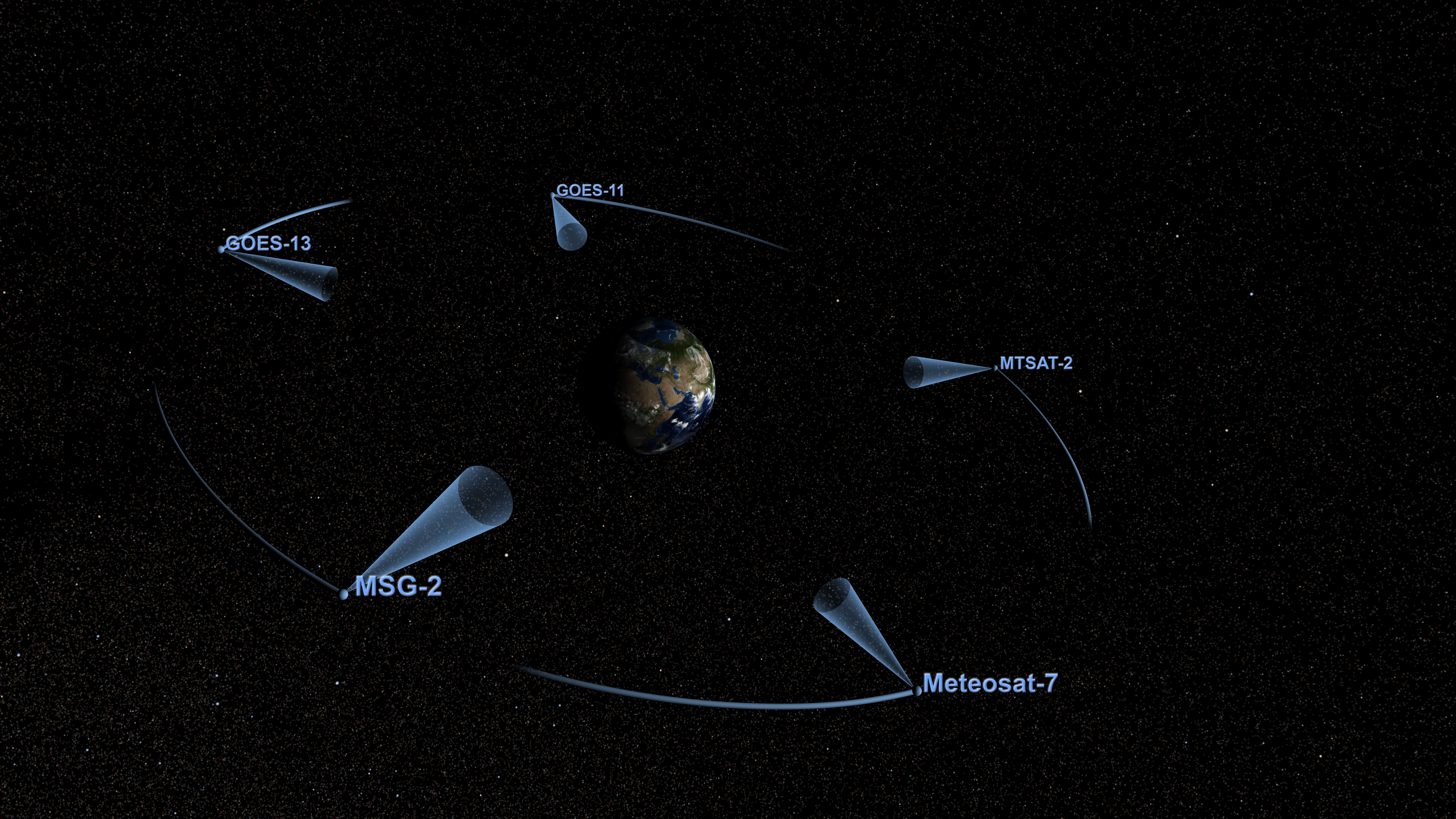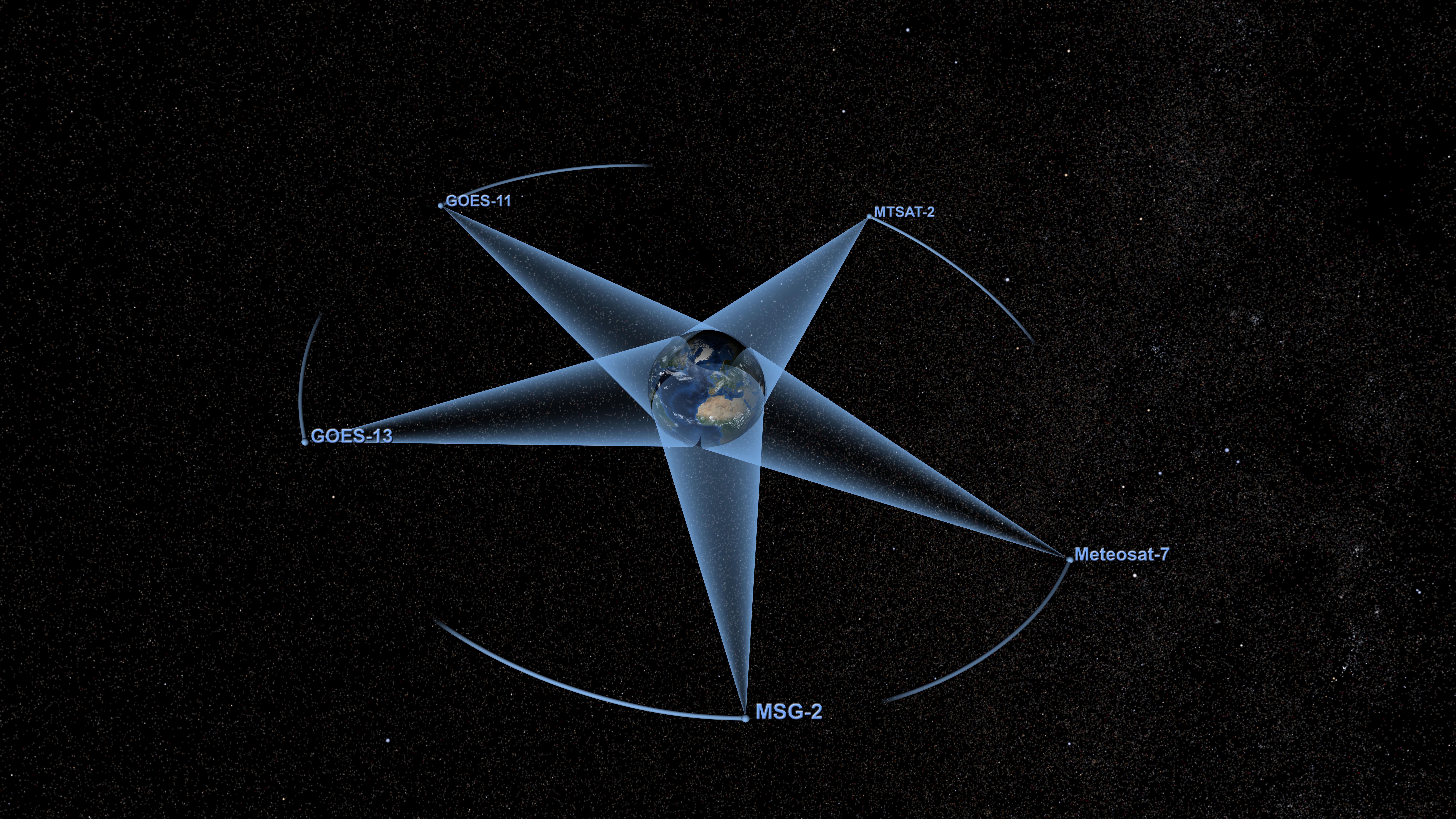 ---
Related
---
Visualization Credits
Helen-Nicole Kostis (UMBC): Lead Animator
Greg Shirah (NASA/GSFC): Animator
Horace Mitchell (NASA/GSFC): Animator
Ryan Fitzgibbons (UMBC): Producer
Eric C. Brown De Colstoun (NASA/GSFC): Scientist

Please give credit for this item to:
NASA/Goddard Space Flight Center Scientific Visualization Studio

The Blue Marble data is courtesy of Reto Stockli (NASA/GSFC).
Short URL to share this page:
http://svs.gsfc.nasa.gov/3781
Mission:
Terra
Data Used:
Terra and Aqua/MODIS/Blue Marble: Next Generation
CPC (Climate Prediction Center) Cloud Composite
This item is part of this series:
Earth Science Week
Keywords:
DLESE >>
Atmospheric science
SVS >>
Climate
SVS >>
Earth
SVS >>
HDTV
SVS >>
Satellite
GCMD >>
Earth Science
>>
Climate Indicators
GCMD >>
Earth Science
>>
Atmosphere
>>
Clouds
NASA Science >>
Earth
GCMD keywords can be found on the Internet with the following citation:
Olsen, L.M., G. Major, K. Shein, J. Scialdone, S. Ritz, T. Stevens, M. Morahan, A. Aleman, R. Vogel, S. Leicester, H. Weir, M. Meaux, S. Grebas, C.Solomon, M. Holland, T. Northcutt, R. A. Restrepo, R. Bilodeau, 2013. NASA/Global Change Master Directory (GCMD) Earth Science Keywords. Version 8.0.0.0.0