Sun
ID: 3411
Hinode's High-Resolution View of the Sun
A new sunspot collided with an existing sunspot which built up a highly sheared magnetic configuration. This resulted in a solar flare on December 13, 2006.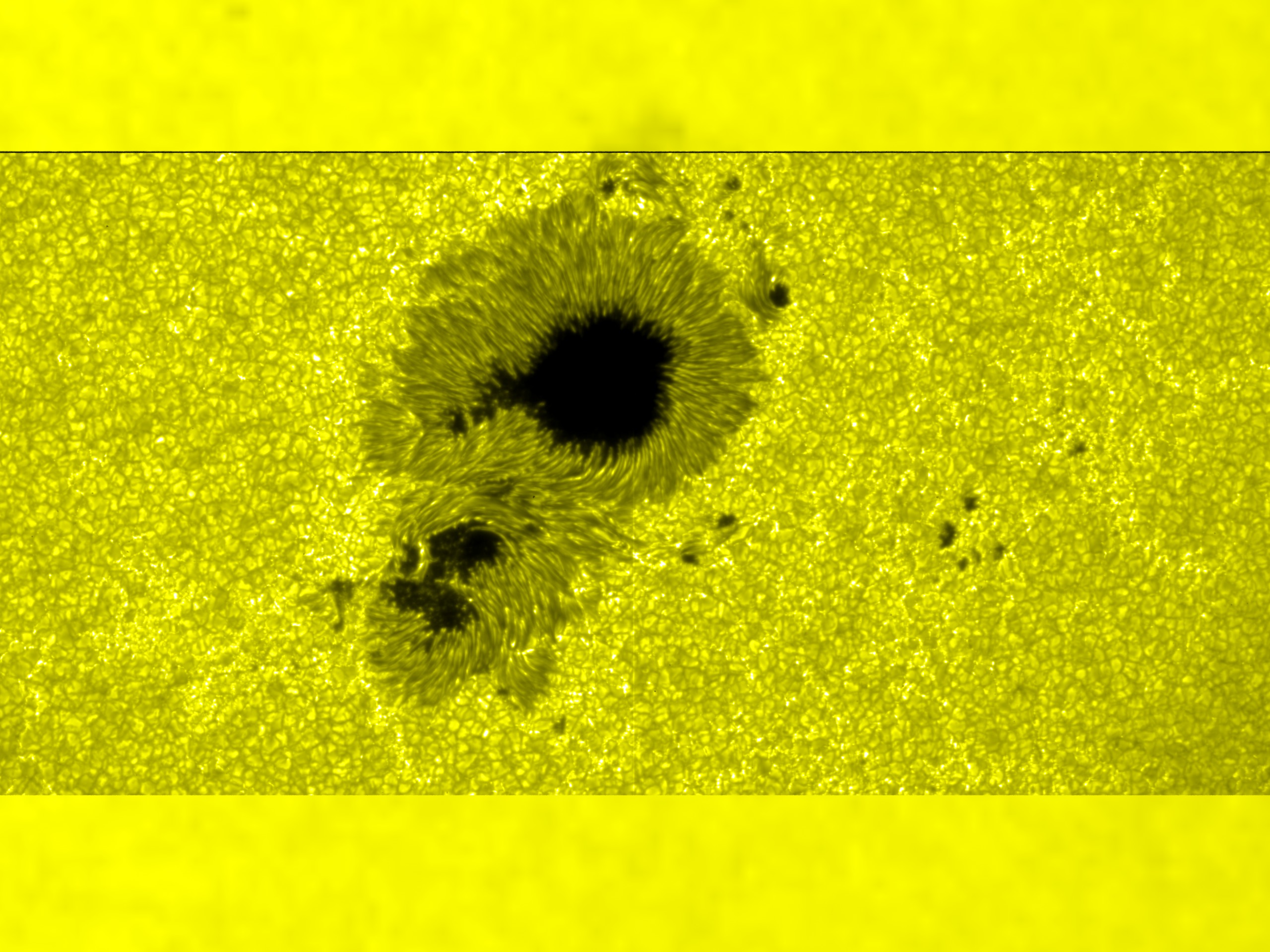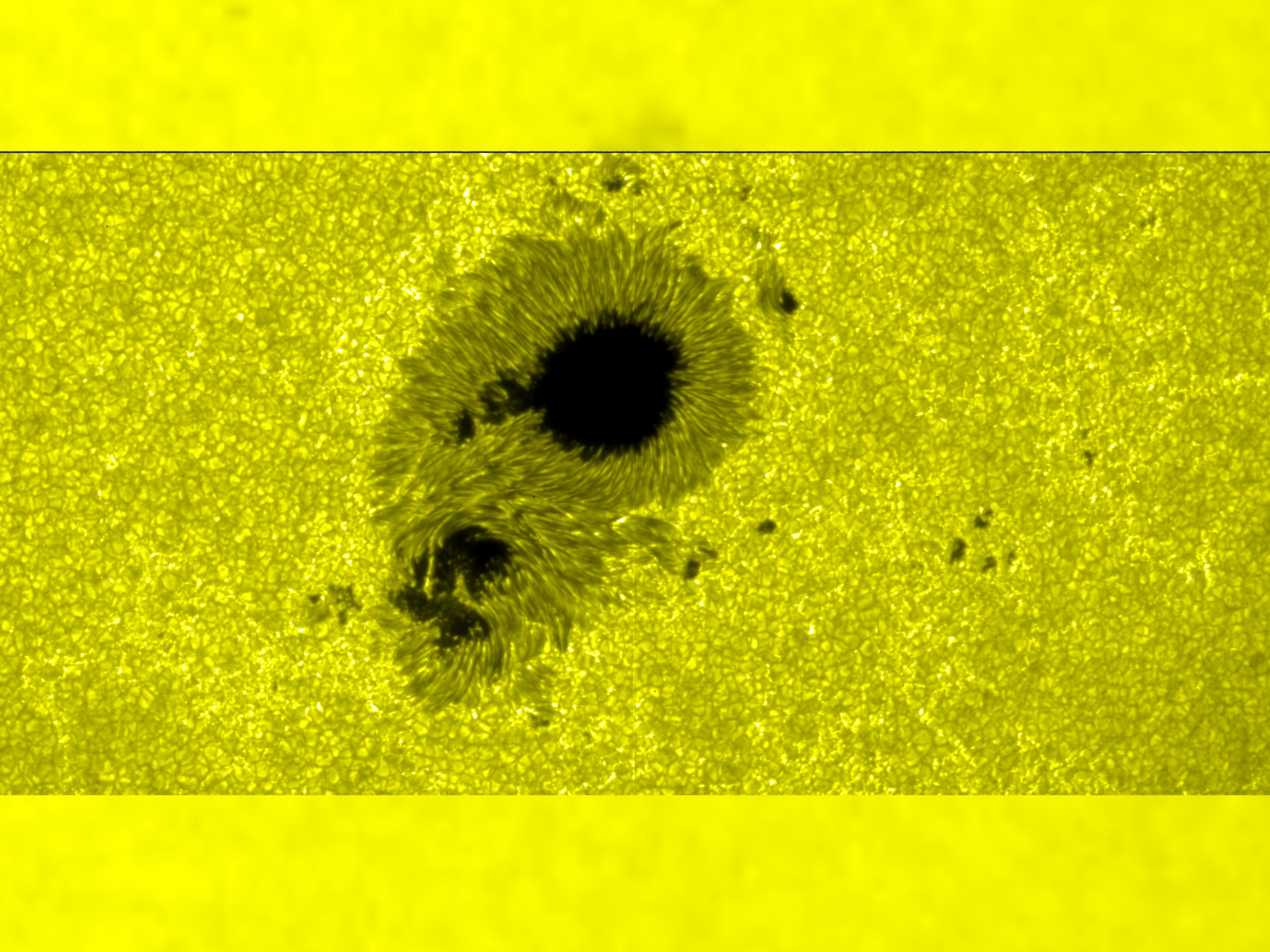 ---
Related
---
Visualization Credits
Tom Bridgman (GST): Lead Animator
Alan Title (LMSAL): Scientist
Leon Golub (CfA): Scientist
Judith Karpen (Naval Research Laboratory): Scientist

Please give credit for this item to:
NASA/Goddard Space Flight Center Scientific Visualization Studio
Short URL to share this page:
http://svs.gsfc.nasa.gov/3411
Mission:
Hinode (Solar-b)
Data Used:
Hinode (Solar-B)/Solar Optical Telescope (SOT)/G-band
2006-12-13T01:03:00 - 2006-12-13T05:15:00
Dates of Data Used:
2006-12-13T01:03:00 - 2006-12-13T05:15:00
This item is part of this series:
Hinode Reveals Details of Solar Processes
Keywords:
SVS >>
HDTV
SVS >>
Solar Active Region
SVS >>
Solar Flare
SVS >>
Sun
GCMD >>
Earth Science
>>
Sun-earth Interactions
>>
Solar Activity
>>
Sunspots
SVS >>
Hyperwall
SVS >>
Solar Granulation
SVS >>
Hinode
NASA Science >>
Sun
GCMD keywords can be found on the Internet with the following citation:
Olsen, L.M., G. Major, K. Shein, J. Scialdone, S. Ritz, T. Stevens, M. Morahan, A. Aleman, R. Vogel, S. Leicester, H. Weir, M. Meaux, S. Grebas, C.Solomon, M. Holland, T. Northcutt, R. A. Restrepo, R. Bilodeau, 2013. NASA/Global Change Master Directory (GCMD) Earth Science Keywords. Version 8.0.0.0.0
Places you might have seen this:
Appeared in the 'Wired Science' segment
'Experiment Cave'
on October 24, 2007.