Earth
ID: 11788
Earth Right Now Briefing - February 26, 2015
Over the past 12 months NASA has added five missions to its orbiting Earth-observing fleet – the biggest one-year increase in more than a decade. NASA scientists will discuss early observations from the new missions and their current status during a media teleconference at 2 p.m. EST Thursday, Feb. 26.

New views of global carbon dioxide, rain and snowfall, ocean winds, and aerosol particles in the atmosphere will be presented during the briefing.

The teleconference panelists are:
Peg Luce, deputy director of the Earth Science Division in NASA's Science Mission Directorate, Headquarters, Washington
Gail Skofronick-Jackson, GPM project scientist, NASA's Goddard Space Flight Center, Greenbelt, Maryland
Ralph Basilio, Orbiting Carbon Observatory-2 project manager, NASA's Jet Propulsion Laboratory, Pasadena, California
Bryan Stiles, ISS-RapidScat science processing lead, NASA's Jet Propulsion Laboratory
Matthew McGill, Cloud Aerosol Transport System (CATS) principal investigator, NASA's Goddard Space Flight Center

NASA Releases First Global Rainfall and Snowfall Map from New Mission.

Africa, from a CATS point of view.

New NASA Earth Science Mission Expand View of Our Home Planet.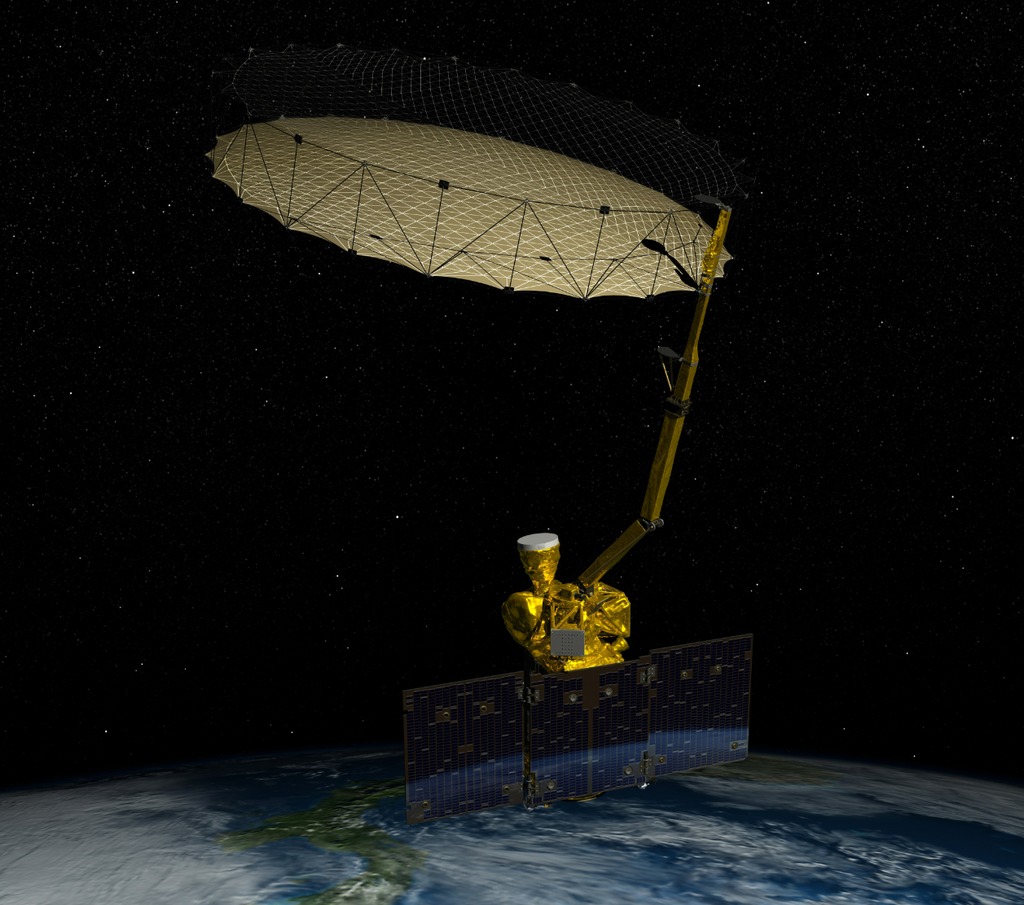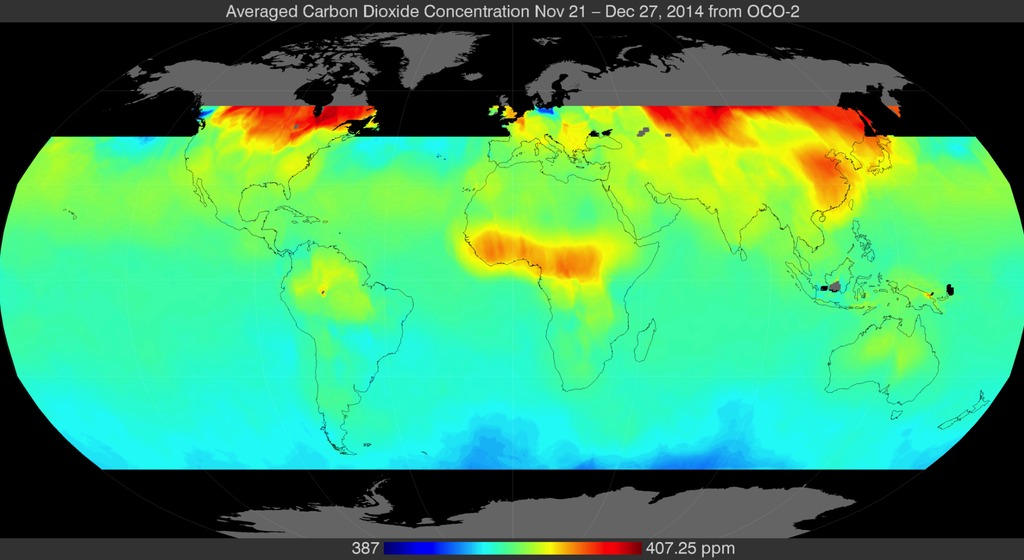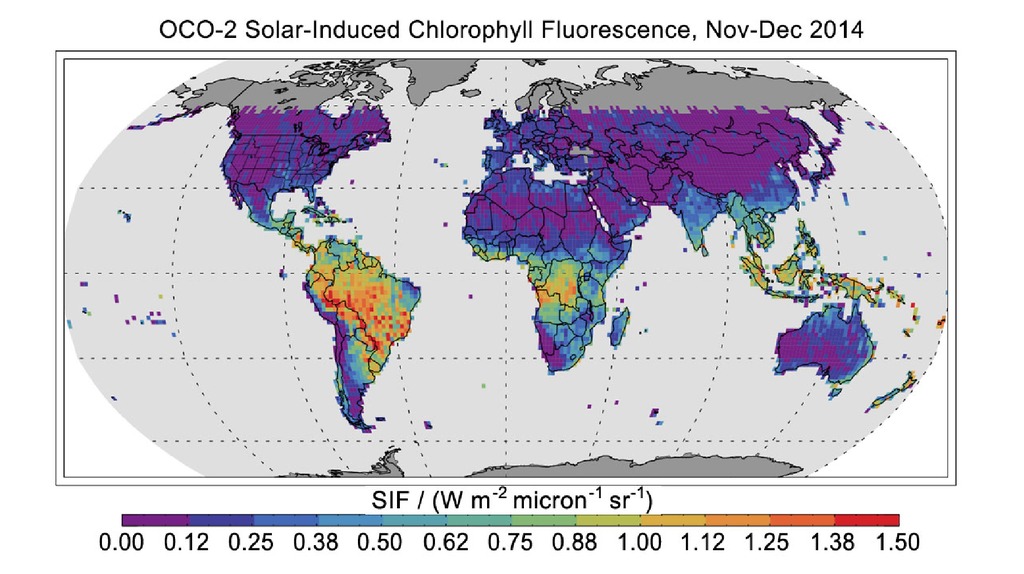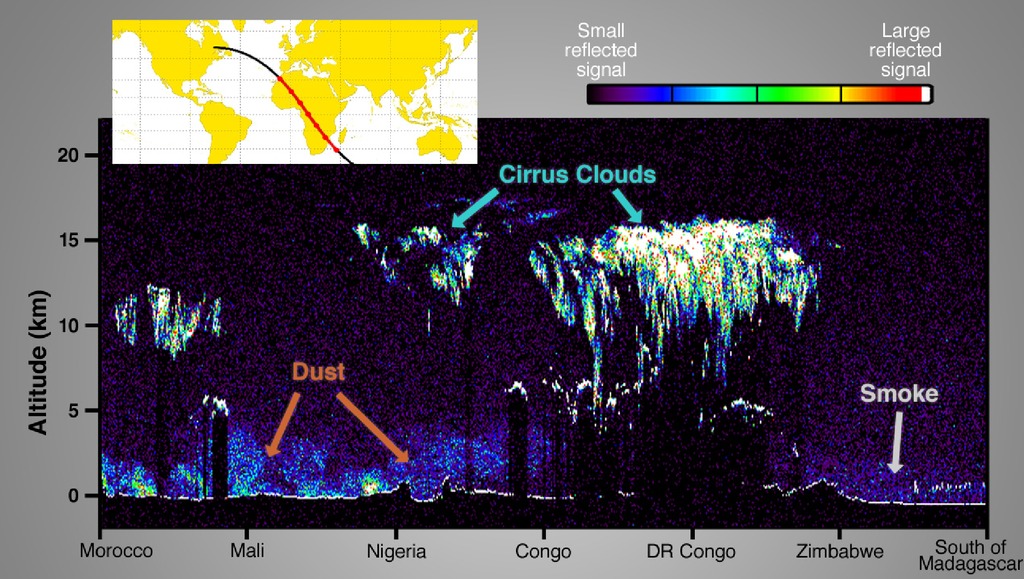 ---
Related
---
Credits
Please give credit for this item to:
NASA's Goddard Space Flight Center
Short URL to share this page:
http://svs.gsfc.nasa.gov/11788
Keywords:
SVS >>
Earth
SVS >>
HDTV
GCMD >>
Earth Science
NASA Science >>
Earth
GCMD keywords can be found on the Internet with the following citation:
Olsen, L.M., G. Major, K. Shein, J. Scialdone, S. Ritz, T. Stevens, M. Morahan, A. Aleman, R. Vogel, S. Leicester, H. Weir, M. Meaux, S. Grebas, C.Solomon, M. Holland, T. Northcutt, R. A. Restrepo, R. Bilodeau, 2013. NASA/Global Change Master Directory (GCMD) Earth Science Keywords. Version 8.0.0.0.0